Of all the sessions, C might be our favorite. It's just really great to get to spend three full weeks with this group of kids and be able to settle into even more of a routine. The other three just seem to fly by so fast! We had 35 kids stay over from B session, and they did activities by age group this morning after scrambled eggs and hashbrowns for breakfast.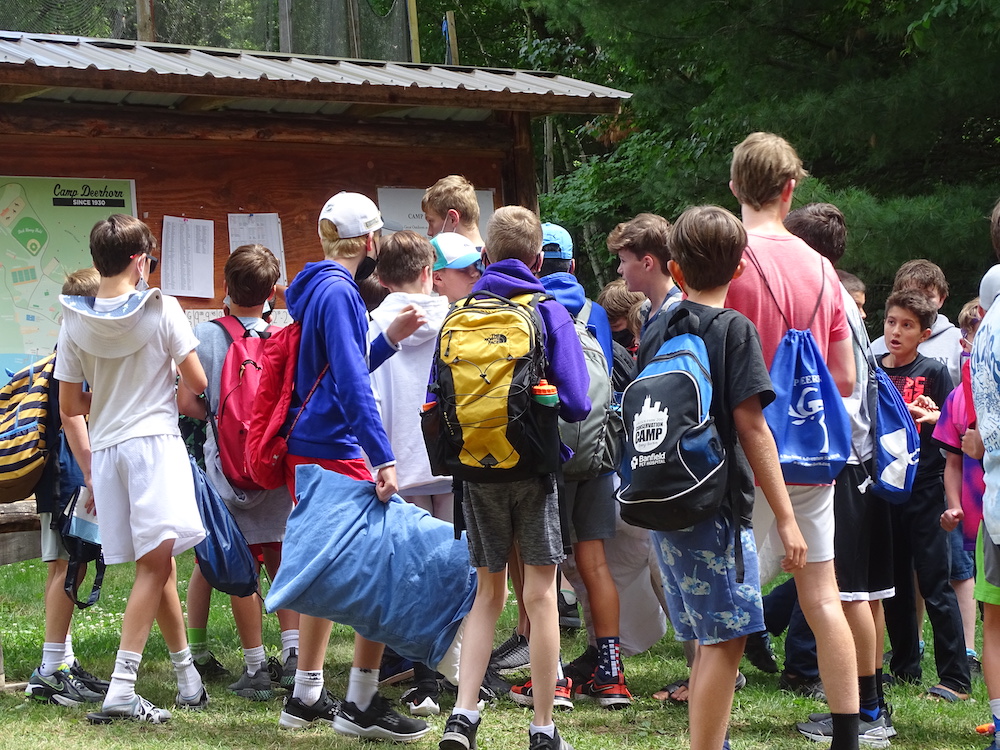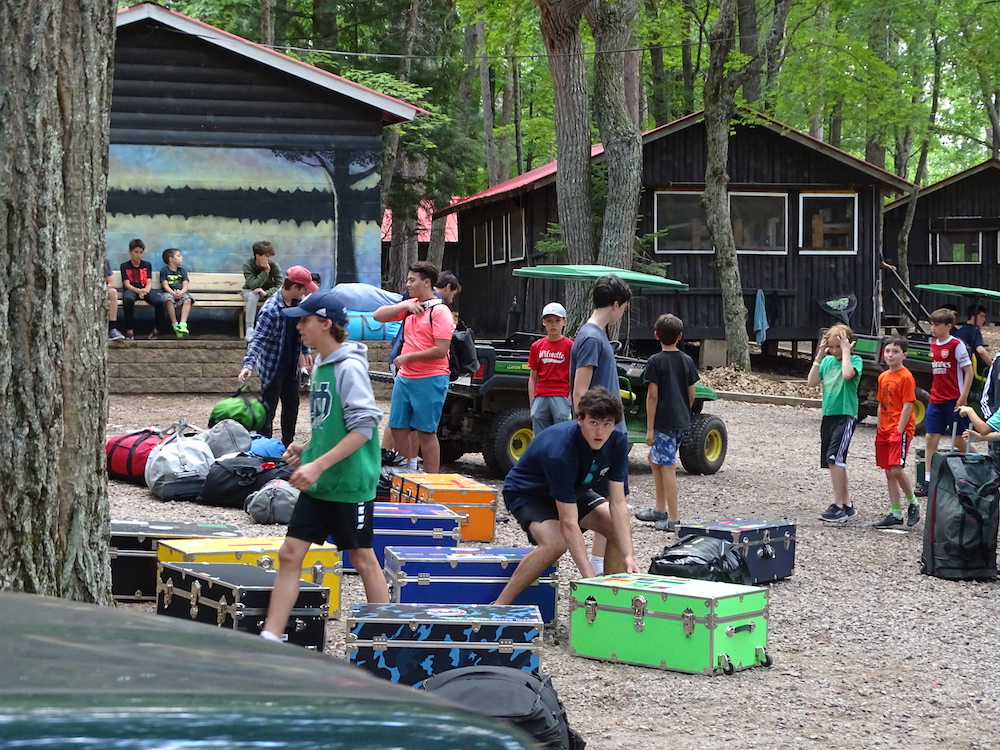 We all enjoyed the chicken caesar wraps and homemade hummus and pita chips for lunch. We had about 20 kids arrive by car throughout the day, and then the buses pulled in around 2:30 and it was full speed ahead! We unloaded baggage and kids got settled in their koogees. Then it was time for swim tests and a meeting at the campfire ring to introduce the staff!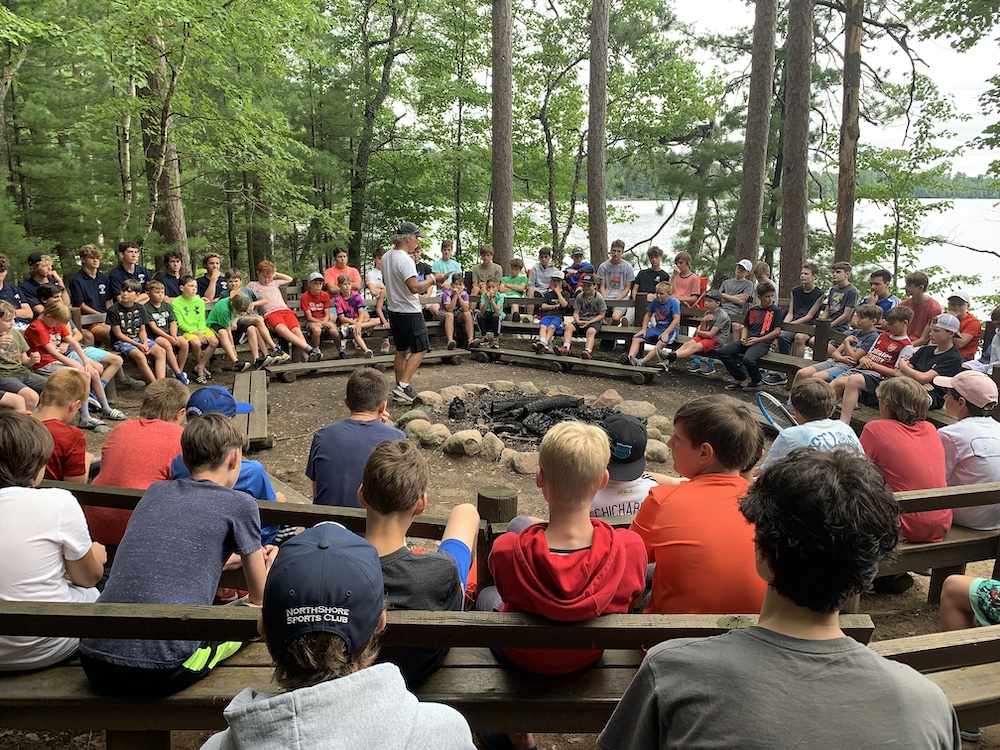 After our meeting, kids did activities until dinner, like sprout ball on the golf green. Tonight after dinner will be all-camp Capture the Flag. Kids are excited to be here and see old friends and meet new ones! The upcoming weather looks great and we know it's going to be a really good session! All photos from this session can be found on our Shutterfly site!