Though the day dawned cloudy and cooler, the rain has held off all day. We had 40 kids stay over from A session, and they did activities throughout the day like sprout ball, archery, and mountain biking. We had cinnamon rolls for breakfast and BLTs for lunch. We had a few campers arrive by car and they settled in and did their swim tests before heading off to activities themselves.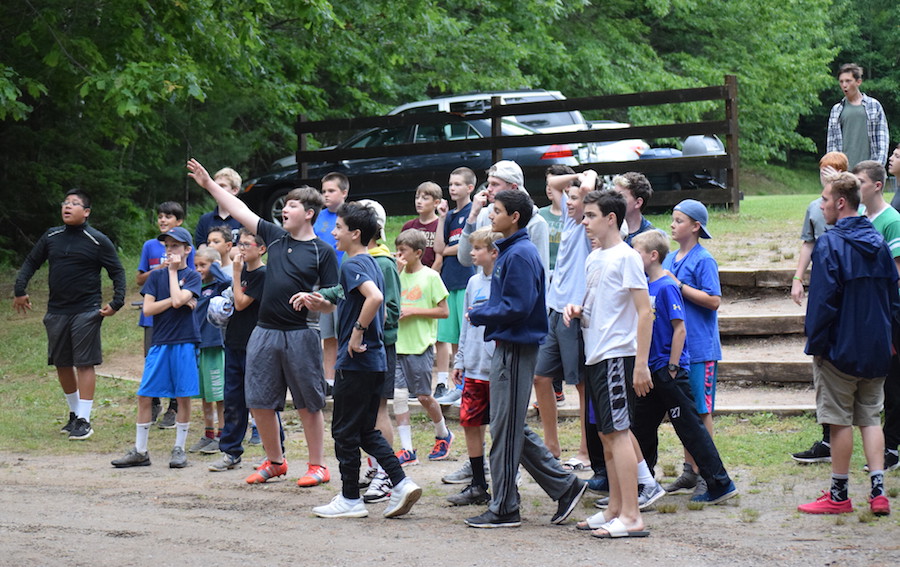 And then it was 3:00 and the buses rolled into camp! We love watching all the kids run to the parking lot to greet the buses when they arrive, hugging friends and meeting new ones.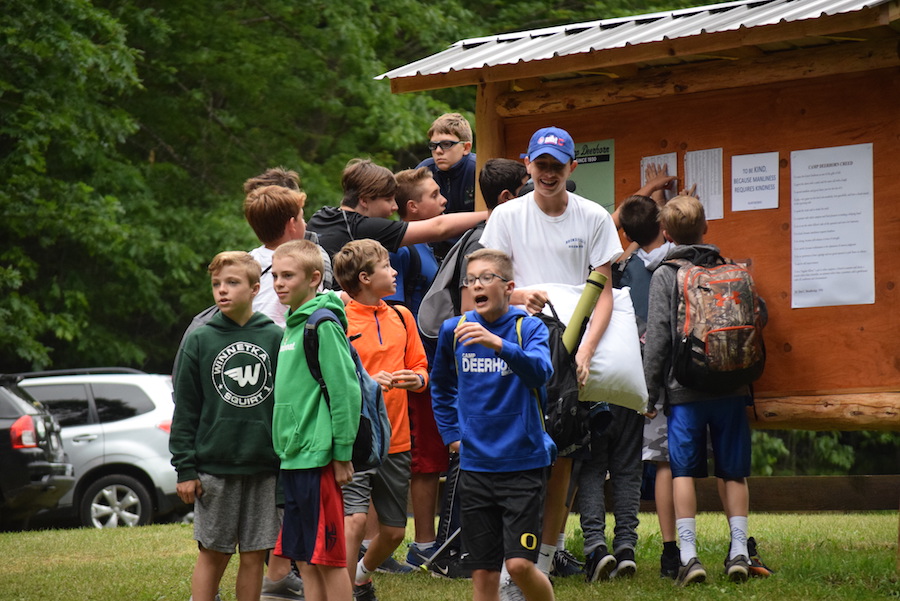 We moved all the baggage into koogee row, and made sure everyone's things were accounted for.  You can check out photos from today's arrival, as well as photos from the rest of this session, on our Shutterfly site. You can also follow us on Facebook and Instagram! (Even if you aren't on Facebook, you can still view our page and photos.) After kids moved in, they headed to the beach to take their swim tests.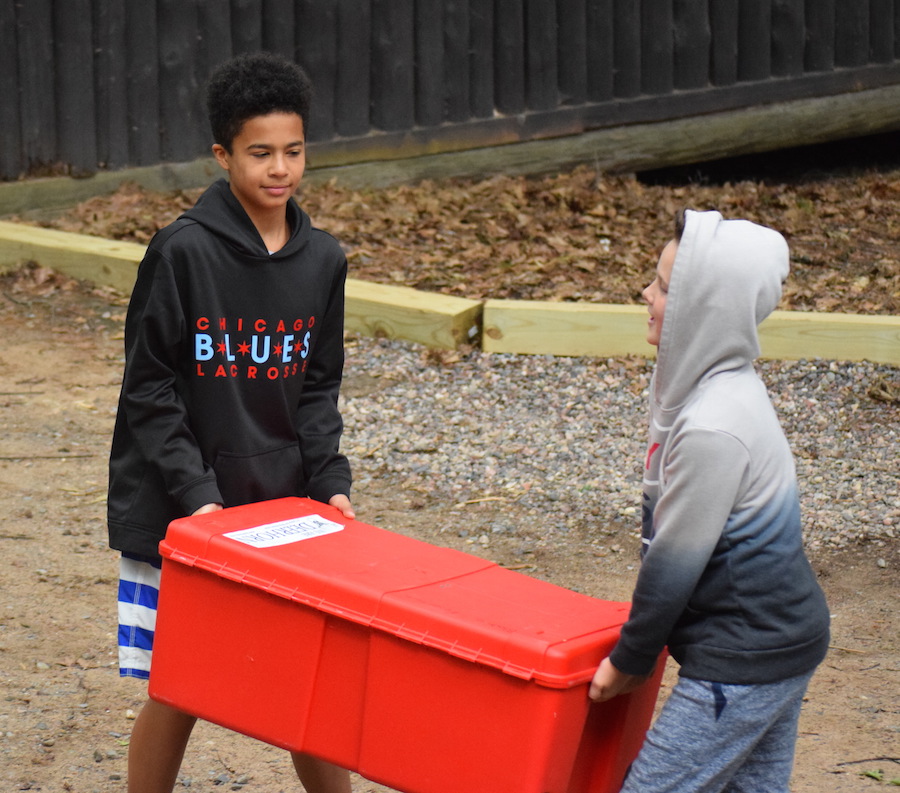 After swim tests, we had a quick meeting in the lodge to go over a few rules and to introduce the staff. Then kids were divided into groups by age and did a few activities before dinner. Dinner tonight will be spaghetti, and then it will be time for an all-camp game of Capture the Flag! We have lots of new faces at B session, who we are happy to welcome into the Deerhorn Family, and even if they didn't come with friends, they will definitely have friends by the end of today! It's so great how easily that happens at camp. And the kids who have been here for years are thrilled to help new kids acclimate quickly.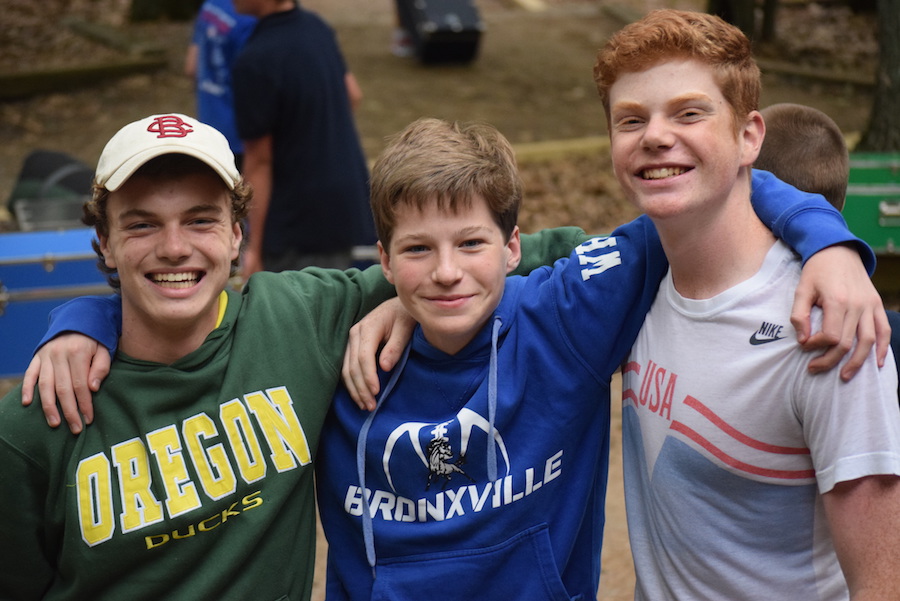 But, of course, it's always great to greet old friends and watch the reunions happen…the hugs, the high fives, the running and jumping into each other's arms. Where else do you see teenagers do that?  B session is extra special because our Voyagers and Pioneers are here for the next five weeks, and together the 21 of them have spent a total of 122 years at Deerhorn! Some of them have been Deerhorn campers for 8 years. Incredible to get to know these kids so well and a privilege to watch them grow up.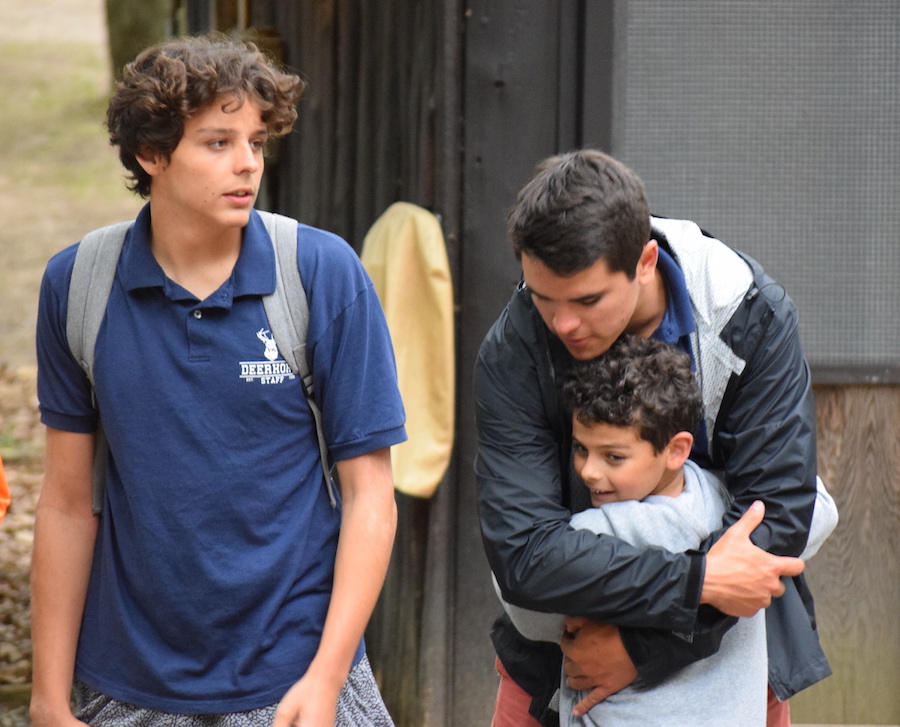 During the intro meeting this afternoon, Blaine talked about being a "Turtle Flipper" and how that means helping others around us. If you want to know the full meaning of being a Turtle Flipper, you can find the blog about it HERE. And to see the Youtube video that Blaine is talking about, you can find it HERE. B session is off to a great start!