Days at camp are always full of fun, but the 4th of July takes it to a whole new level! The dining room is decorated, kids are decked out in red, white, and blue, and we sing patriotic songs at meals.  Kids were fired up today to celebrate the 4th. We had waffles for breakfast, roast beef sandwiches for lunch, and burgers and brats for dinner, complete with watermelon and pasta salad.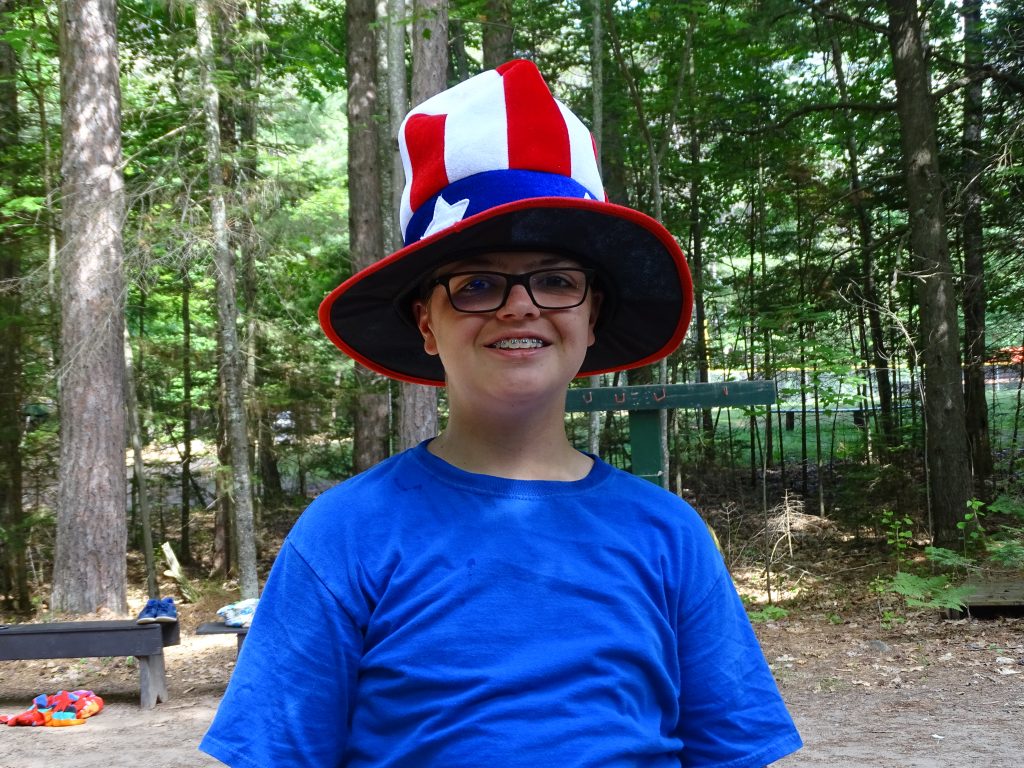 The day dawned warm and muggy again, heating up to the high 80s by afternoon. The waterfront was once again a popular place, as we had regular activities during the day. After dinner, we did the 4th of July relays on the baseball field, including the dizzy bat and potato sack race. We ended the day with our own fireworks show on the beach. It was a great day of celebration!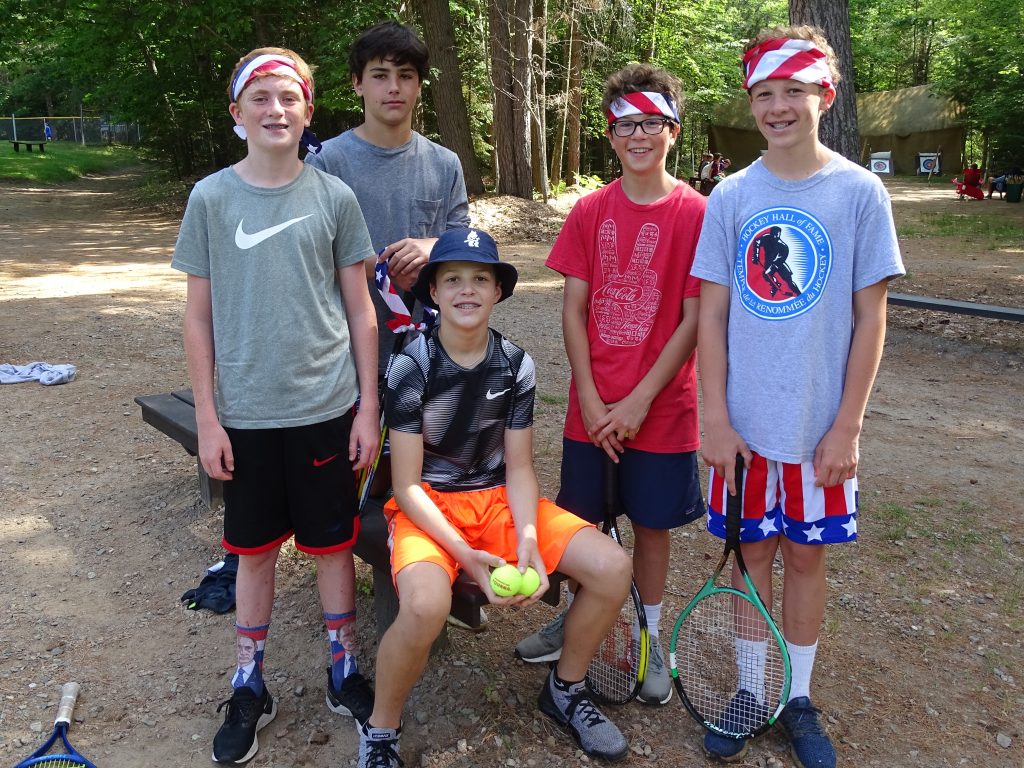 The Pioneers spent the afternoon food packing in the lodge. They leave Saturday for a 7 day backpacking trip on the North Country Trail, along Lake Superior. They were super excited to food pack, as it makes the trip all the more real. They love seeing all the food they are going to be eating, and planning what they will make for meals. They are getting very excited to leave on Saturday!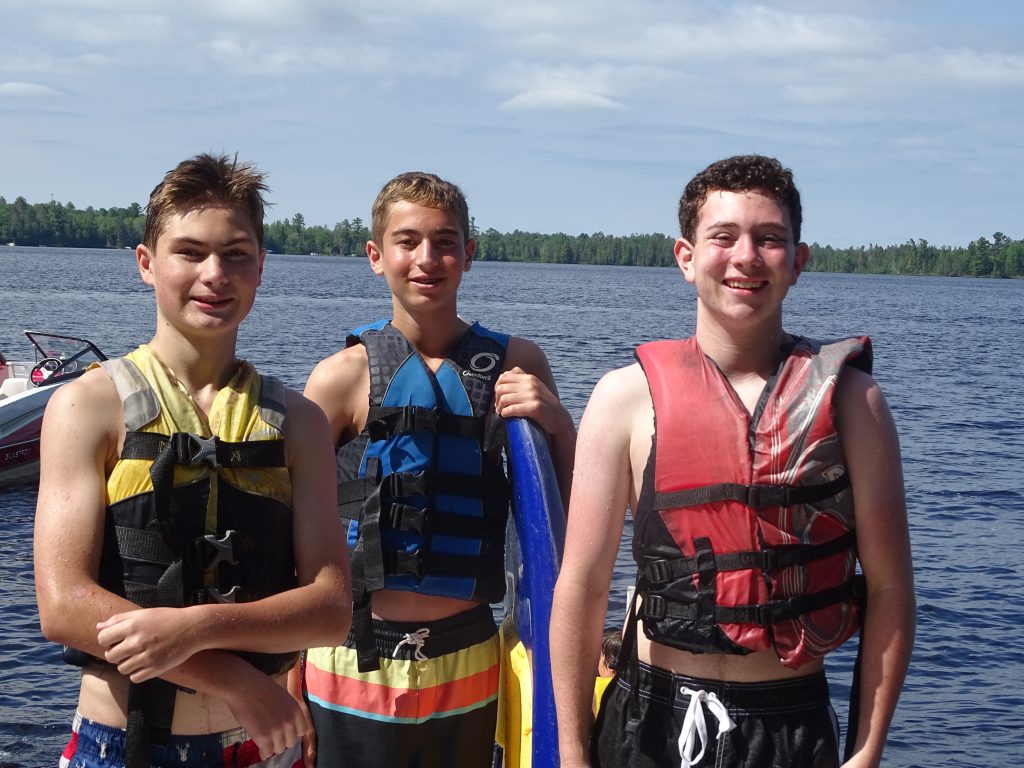 We had a great day here at camp, and we hope your 4th of July was just as fun!