We welcomed another group of fathers and sons today for our final session of the summer, Father Son Camp 4. Many of them were here bright and early after breakfast to get as much action in as possible in the first day!  After bagels for breakfast, we opened up all the activities starting at 9am, and it didn't take long for camp to be a bustling place once again.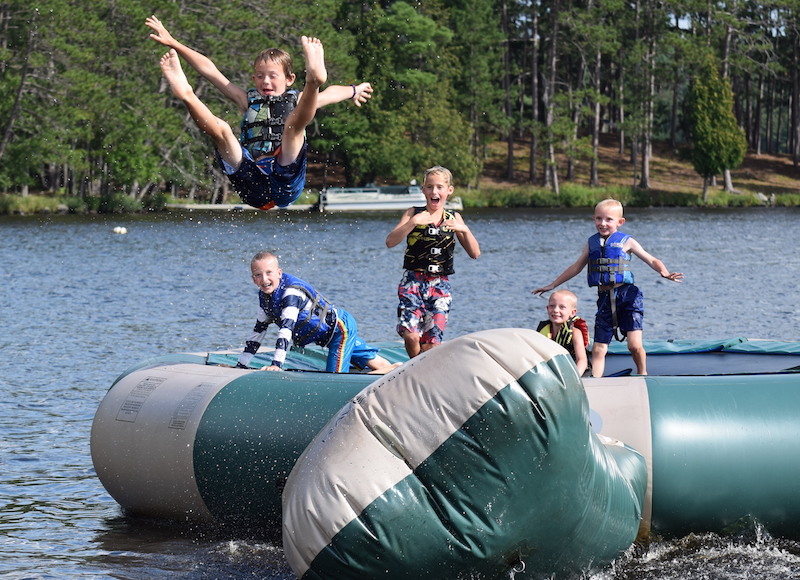 With another day of sunshine and 80 degrees, and water warmed from a summer of the same, the waterfront was the place to be…but especially that Rave! Our best launches of the summer happen during Father Son Camp, as the little guys are excited to be launched by their dads!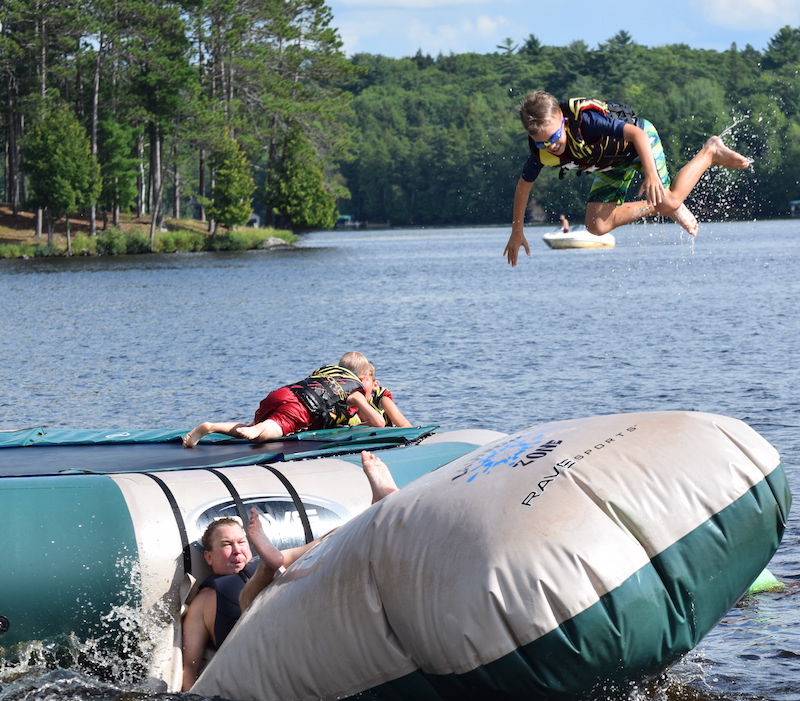 Lunch today was pulled pork, and then activities were once again in full swing for the afternoon.  After spaghetti and meatballs for dinner, we had a brief meeting in the lodge to introduce the staff, and then many fathers and sons chose to play some team sports like hockey or kickball.  Our amazing day ended with a Deerhorn campfire…and Father Son campfires are always such a treat because not only are our staff talented, but we have lots of dads and sons who are talented as well!  Check out some of the videos on our Facebook and Instagram! Pictures from today are posted on our Shutterfly site. We can't wait to do it all again tomorrow!