The weather forecast called for storms across the midwest today, but somehow we got lucky and skirted them all day. The sun shone and all activities happened on schedule. Around 5, the rain cut loose and soaked camp, but we're hoping it will blow over soon. In the meantime, campers had a great day in activities.  Sports & Games played everybody's favorite, Klepton. I am not the person who should explain it to you, but suffice it to say that when the counselors get up at breakfast to announce what the activity is, and they clap their hands over their head, the whole dining room goes wild.  It's something about intergalactic warfare and is a combination of Scalp and Capture the Flag.  I'm sure your camper will love to tell you all about it!
In other activities, kids continued to work on stars.  But what's also  fun to watch is that sometimes kids aren't concerned with stars at all, they are more concerned with having fun…and that's exactly the attitude we love to see around here.  It's fun to watch kids who are great skiers just want to go double kneeboarding because it's fun!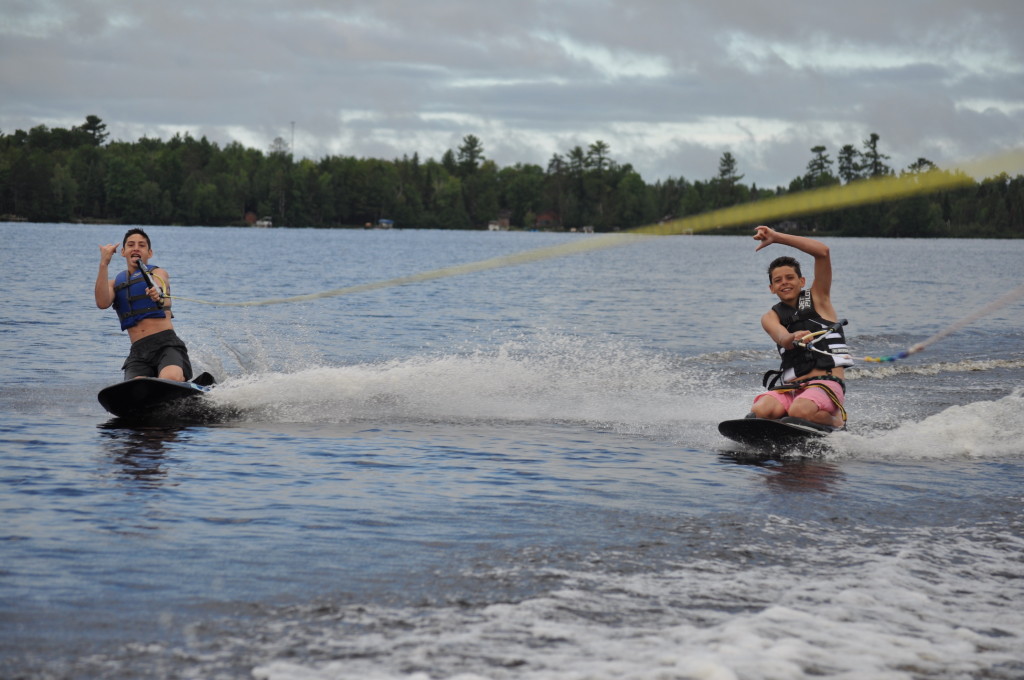 Breakfast this morning was omelets, lunch was ham and cheese roll ups, and dinner is chicken pot pie.  The Voyagers have been busy kids.  They are all in regular activities, but are also continuing to have meetings at rest hour to prepare for their trip, which leaves next week! Today's meeting was about Minimum Impact Camping.  They are a great group of kids and are all super excited to head out on their trip on the 23rd.