It's the last full day of B session and today has been just as busy as the days before. After bagels for breakfast, kids had the last three periods of activities this morning. After chili for lunch, and the longest No-Name Lost and Found Parade ever, kids headed back to their koogees to pack up their stuff at rest hour.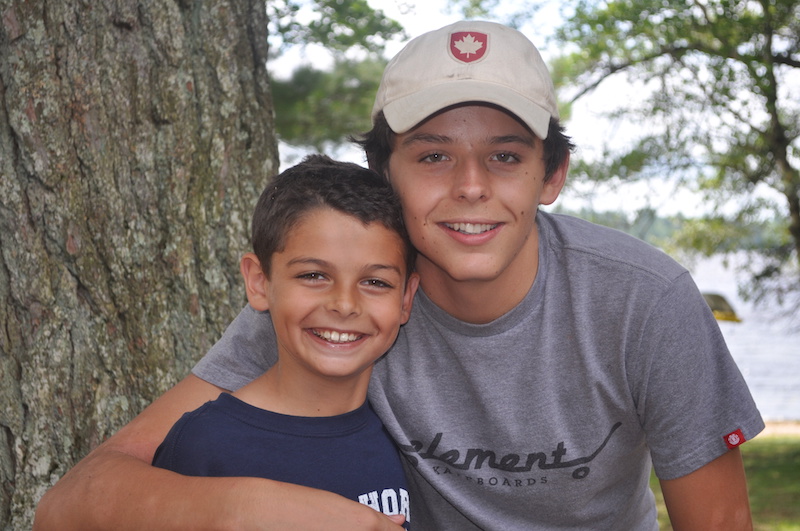 This afternoon was three periods of team competition.  The first two periods included games like nuk'em and koogee ball, soccer and indian ball. The third period of the afternoon is always Scalp, and the excitement around that Scalp game is always high.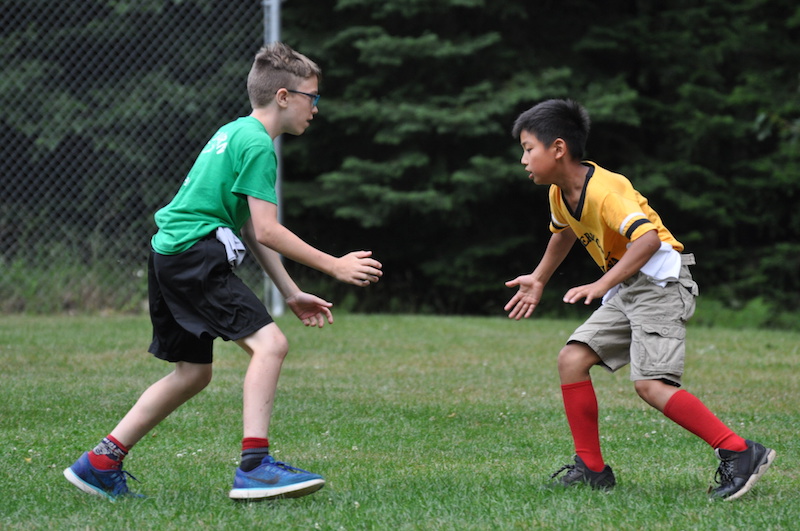 Kids 12 and under played on the baseball field, while kids 13 and up played on the soccer field. It's pretty intense, but there are smiles all around, and most kids (especially the older ones) get that it's just a game and are quick to hug or shake hands with their opponent after they pull their flag.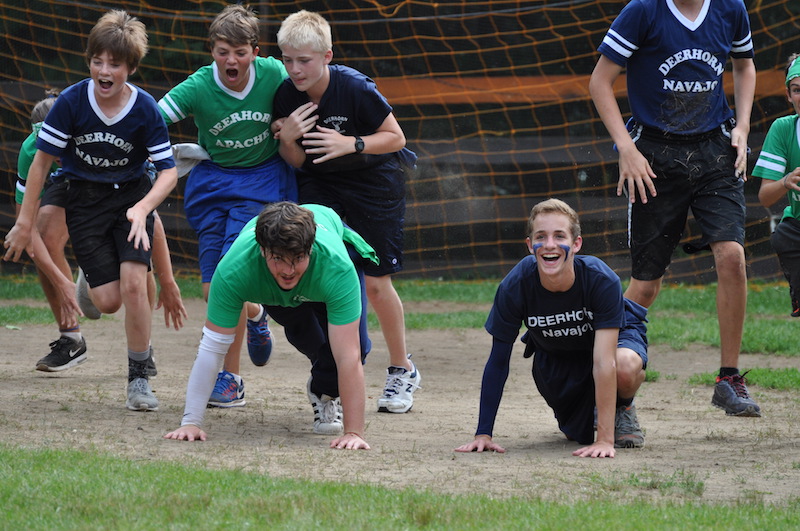 Tonight after chicken tenders for dinner, we are all looking forward to the counselor show, which is always hilarious!
Yesterday at lunch, I asked all campers who were here with their brothers to stay so I could get their pictures together.  But those who stayed weren't all brothers…they were cousins…and friends too. Those who consider themselves brothers because of the years they've spent at Deerhorn together.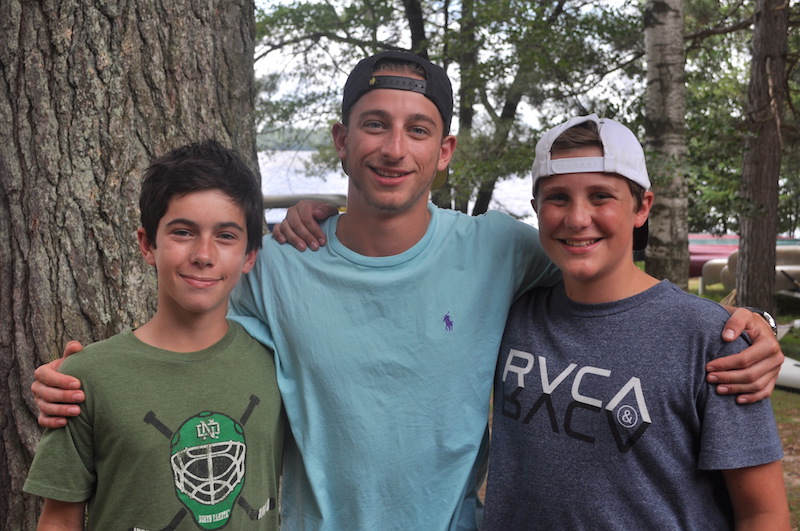 I've heard it said time and again, about how much they love their Deerhorn brothers. And it's so true, these friendships, this brotherhood, they are something special.  Because sometimes you come to camp with your brother, and sometimes you find that brother at Deerhorn.