It was another great day of meals at Deerhorn, with pancakes for breakfast, Italian subs for lunch (another crowd favorite), and chicken and biscuits for dinner (with chocolate cupcakes for dessert).  The weather couldn't have been better either, although skiing would have liked a little less wind!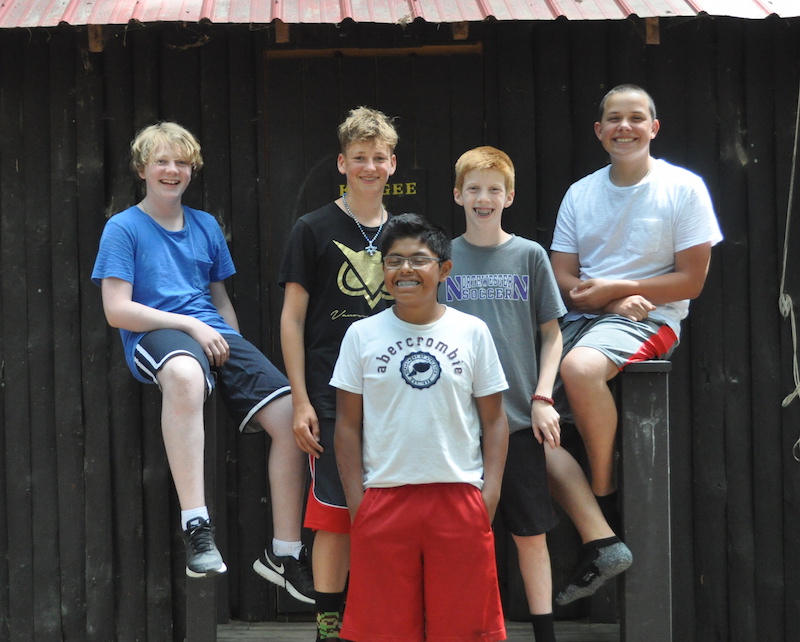 We finally managed to get all of the koogee pictures taken!  Those are always so fun to take, because kids love getting to hang out with their friends in their koogee and that really shows in pictures.  They start out like this…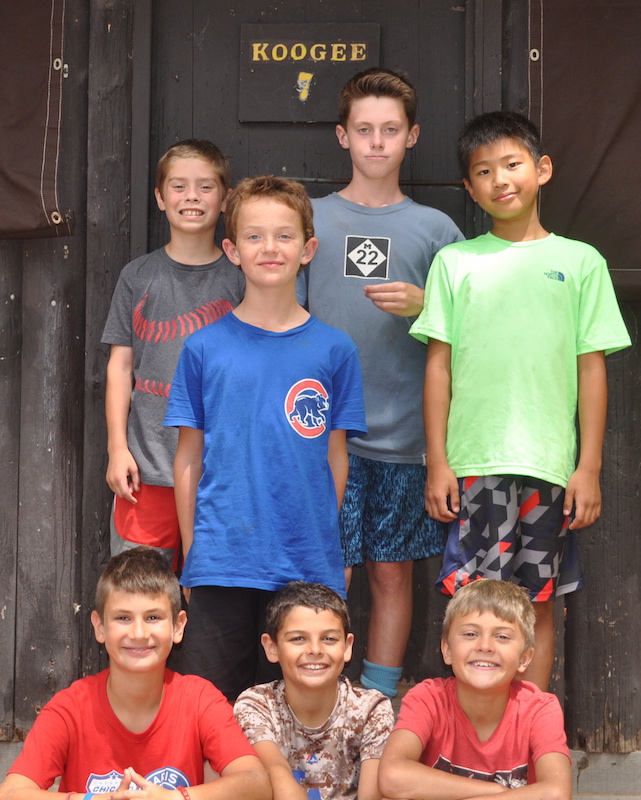 And end up like this…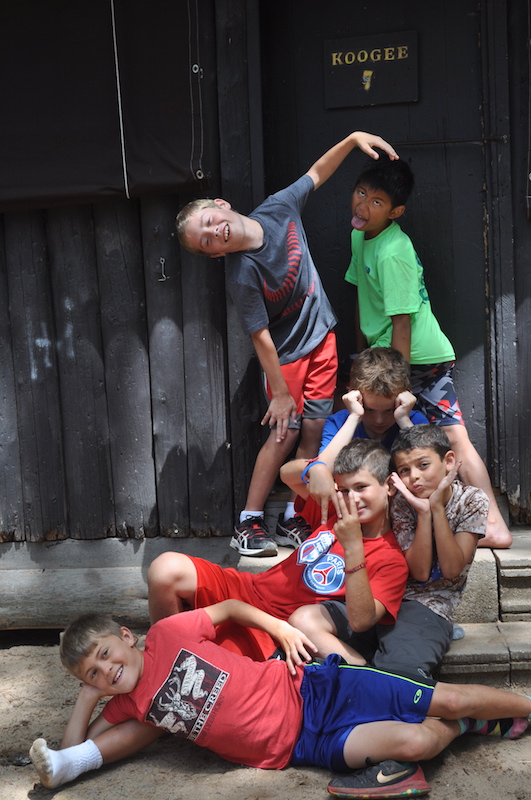 And sometimes, when the winds blow too hard to take the youngest kids out in sailboats…sometimes the shenanigans begin.  When that youngest group decides they should see how many life jackets they can fit on their body…and then sumo wrestles each other on the beach before running into the water to bob around like giant floating basketballs.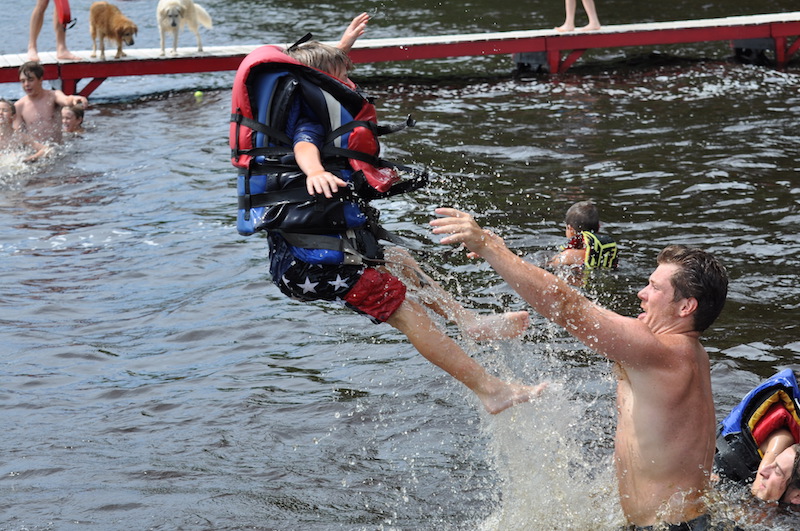 And then the counselors chase those campers into the water and proceed to send them flying through the air into the water…and the wind blows off the lake, the sun shines, and their screams of delight and squeals of glee echo in the summer air. And watching all of this, you realize that Deerhorn is truly a boys' paradise, where boys can play and just be boys and look up to counselors who are kids at heart themselves. This joy…this is the gift you have given your son this summer.