Life is so busy at camp right now! There is a lot going on in the B session.  Normally, Sundays at Deerhorn have a more laidback schedule, but since everyone just arrived yesterday, we did the Saturday schedule of activities today.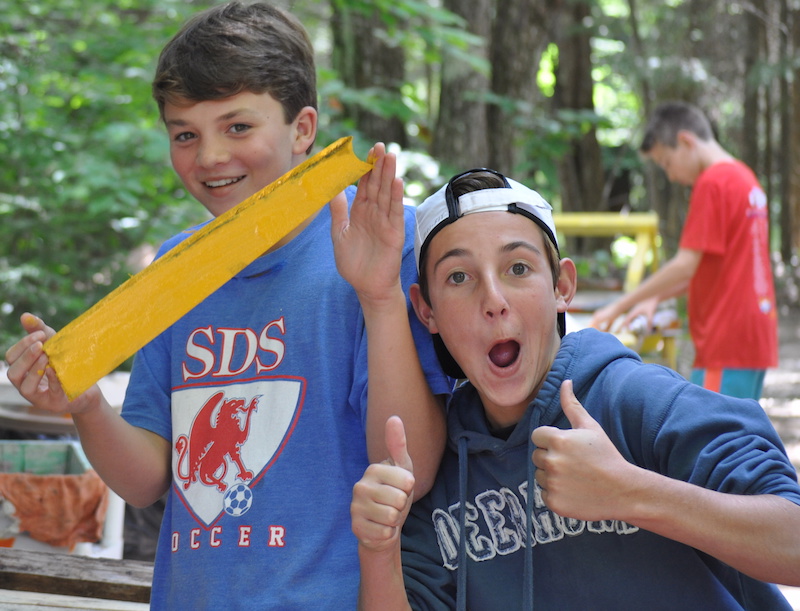 Breakfast was french toast, and then campers got their koogees cleaned up and then met in the lodge to find out what activity group they were in.  Then it was off to activities! Sports & Games played World Cup soccer, and counselors went over rules and expectations before getting kids going in the activity.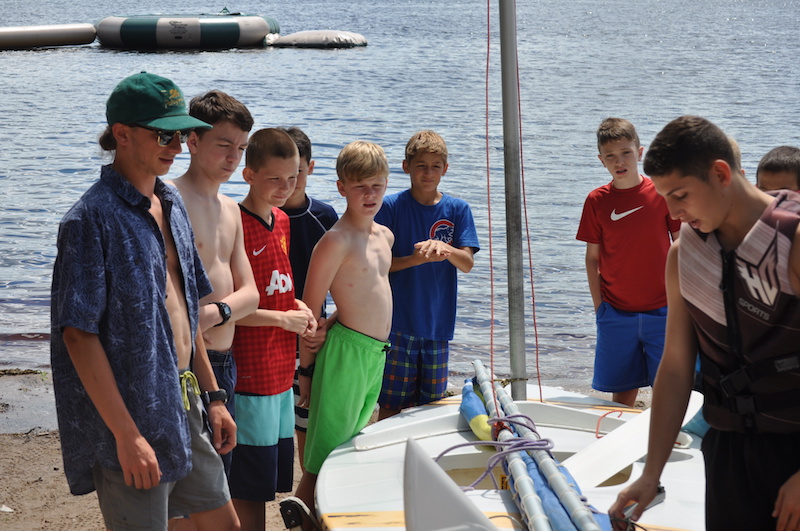 I heard there was some mud-sliding that happened up at horseback riding today…though I don't think the campers were the only ones who got in on the fun!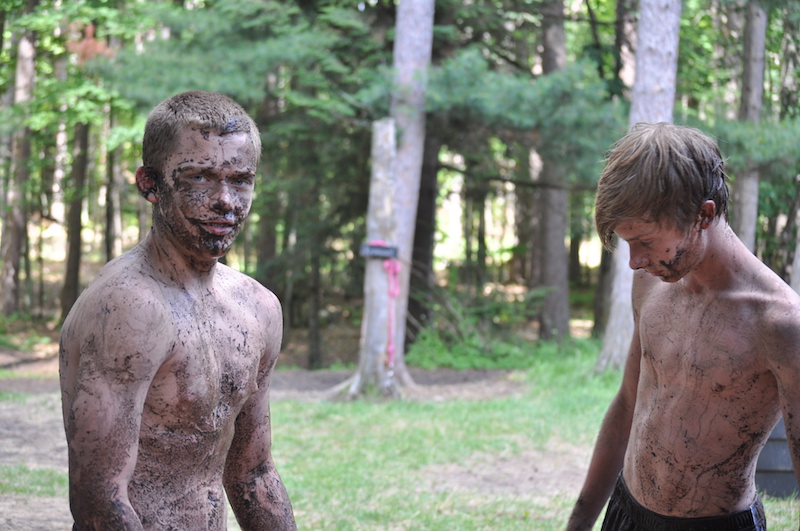 Gunner is always the dirtiest dog at Deerhorn!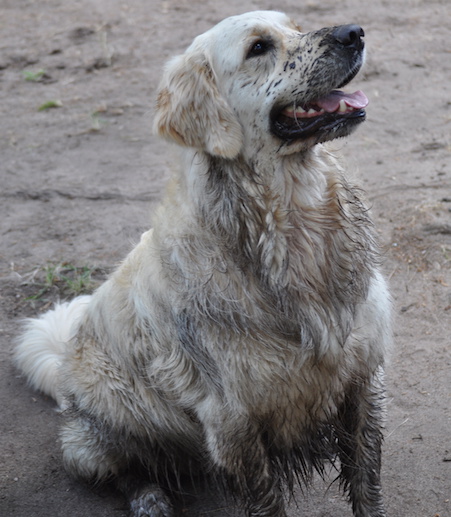 After lunch, the campers who just arrived had a meeting in the lodge to go over camp rules, and then the Pioneers took over the lodge to do their food packing!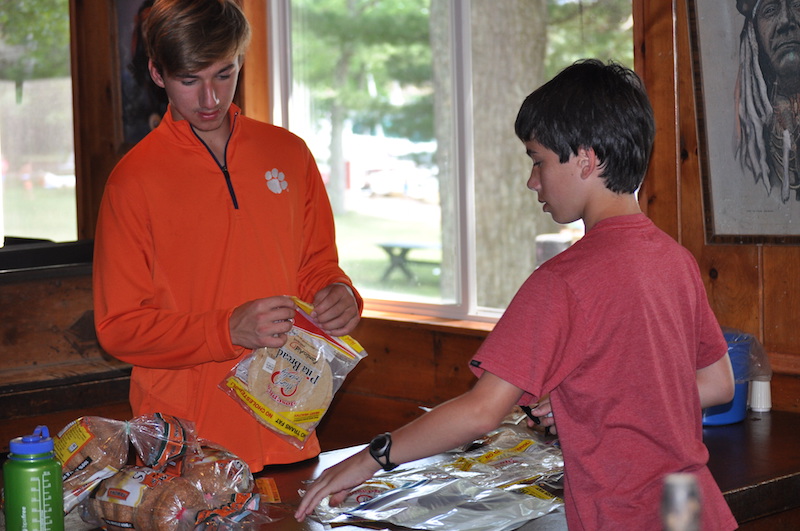 Our Pioneer Leadership Program is for kids who are 14 or 15 and have been coming to camp for a few years. They are here for A and B session, and have been having meetings at rest hour about leadership skills and outdoor skills as well. They will leave Tuesday for a 5 day backpacking expedition in the Porcupine Mountains of the Upper Peninsula of Michigan. Today was their food packing day, and they always get excited to really start packing for the trip they've been anticipating for long time!
The sun shone most of the day, and kids had a great time in activities and going down the slide. After a great chicken dinner, with caesar salad, corn, and potatoes, campers split up by age to do some games like koogee ball and Klepton. Tomorrow starts our hockey camp, so some kids went in tonight after dinner to rent gear.  With so much going on, B session is surely jam-packed!