Camp Deerhorn is a fun place to spend the 4th of July! But there's so much more going on than just a patriotic celebration!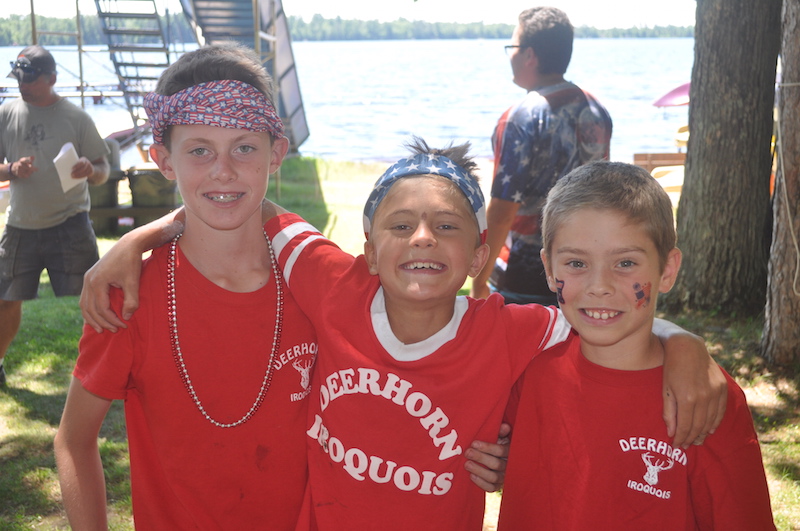 Sometimes pictures ARE worth 1000 words, and you can see in all the following pictures just how busy we are at camp.  The Pioneers spent the afternoon packing their backpacks and they are super excited to leave tomorrow on their hiking trip. The sun shone and the breeze blew and we all enjoyed another beautiful day at Deerhorn.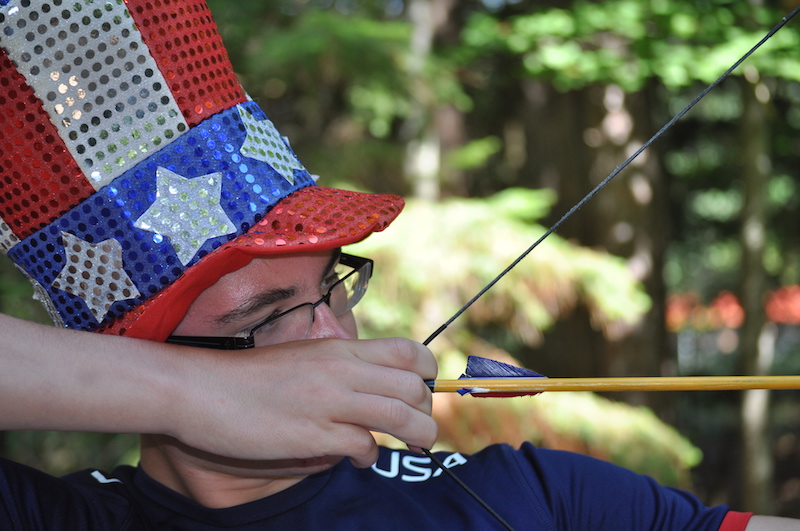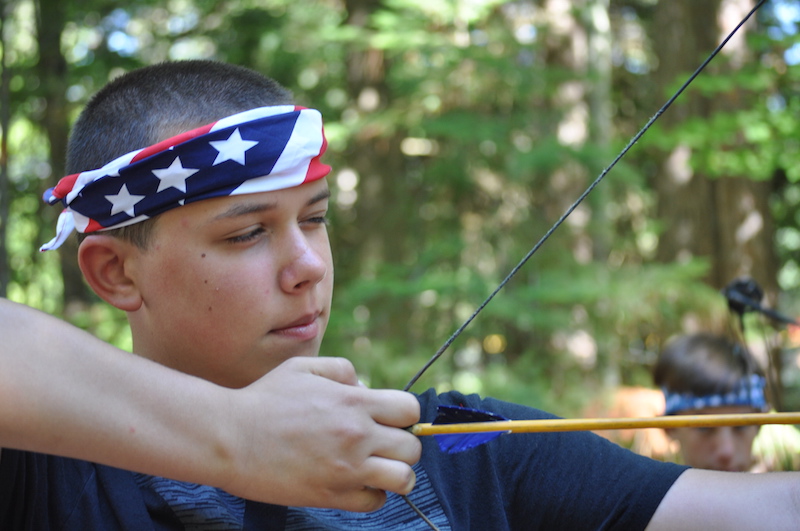 And this sight never ceases to amaze us…especially on the day we celebrate the land of the free…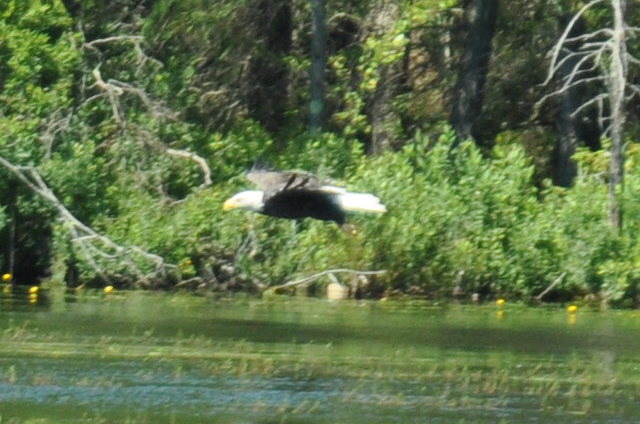 The leaders drafted last night so we announced teams after lunch. The store was busy today with kids buying team colors in socks, bandanas, and t-shirts.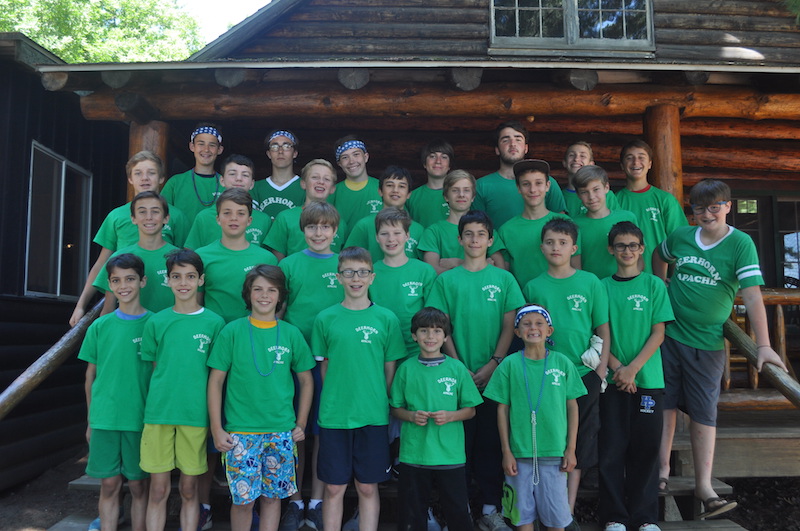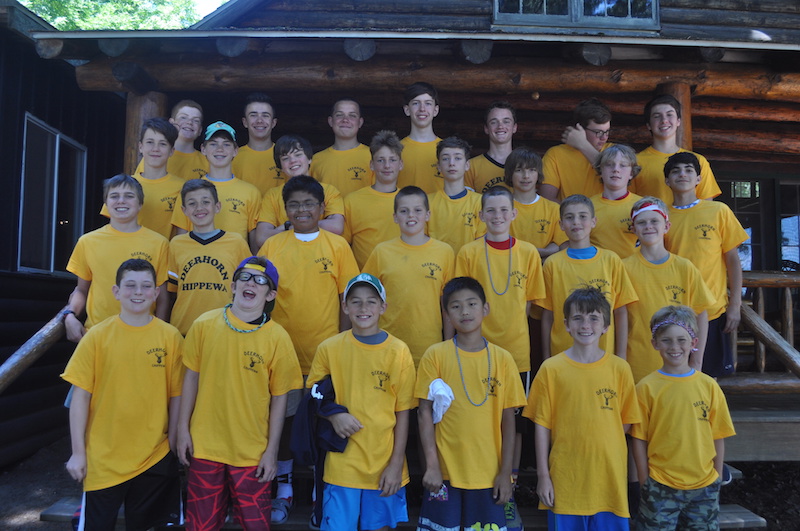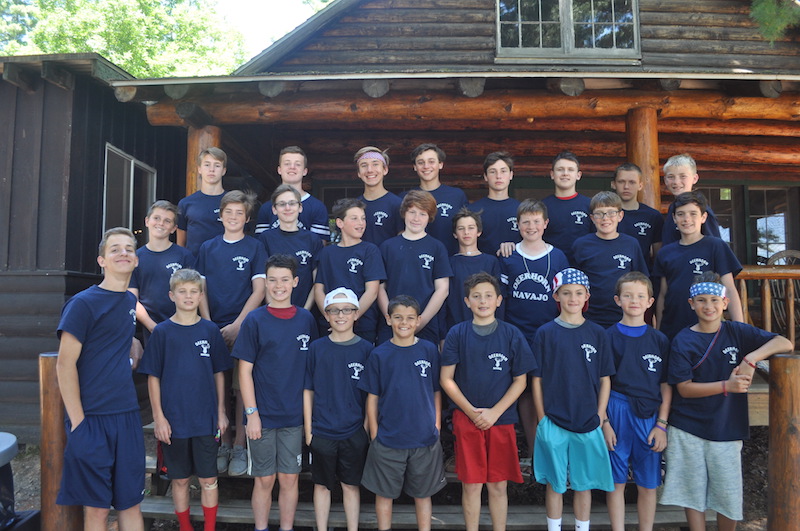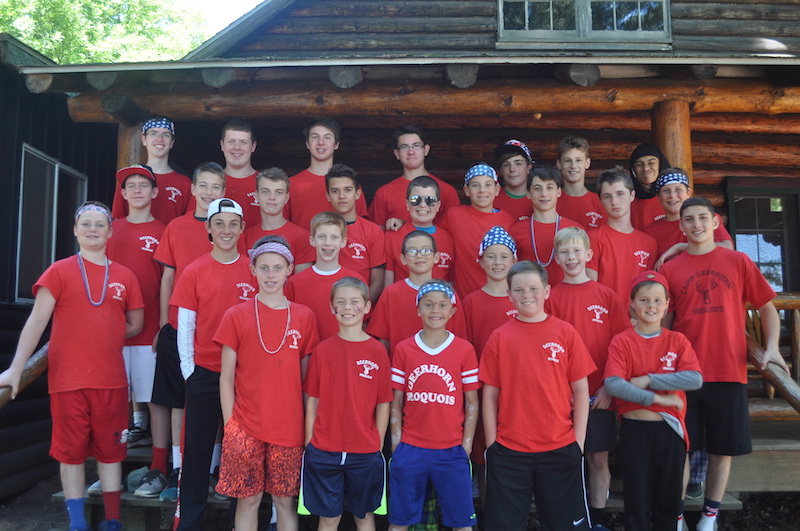 We had regular activities all day, and after dinner we will have the 4th of July relays, which are really fun. Lots of pictures are posted on our Shutterfly site, and pictures of the relays will be posted tomorrow.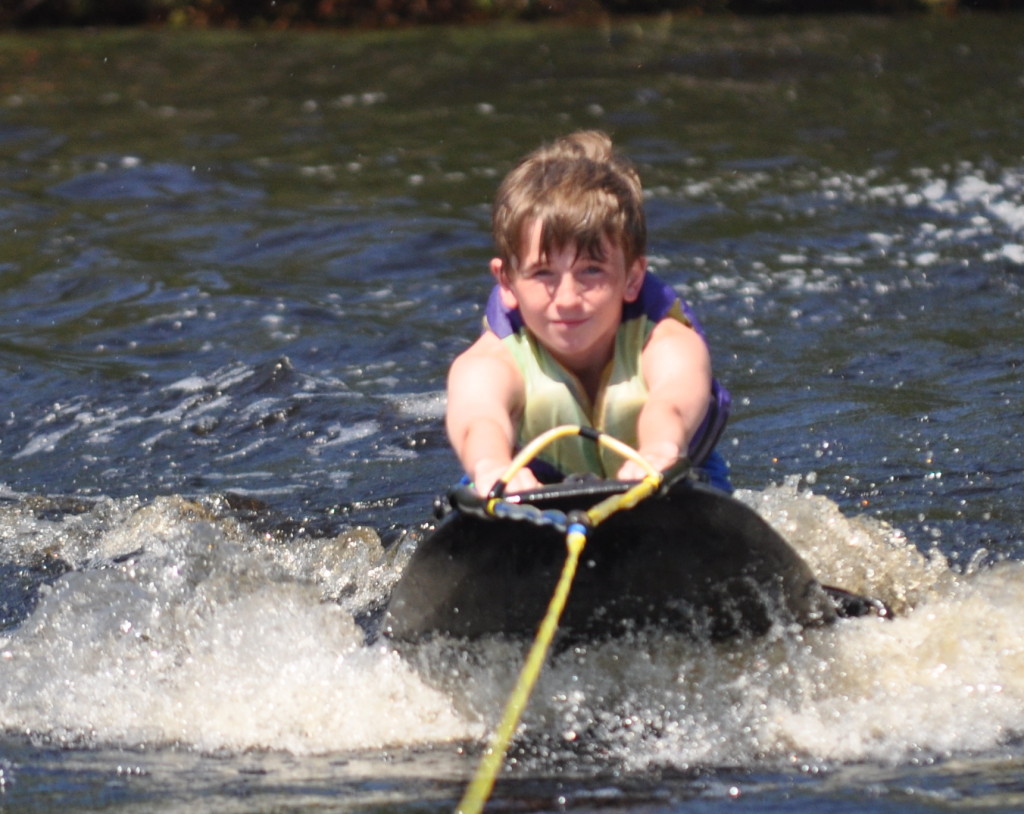 Breakfast was sausage mcmuffins, lunch was mini-corn dogs, and dinner was chicken fajitas. Sports and Games played baseball on DK Field, and once again, camp was full of smiling, happy faces!