We welcomed 79 new campers today for B session, though most of them aren't "new," they are returning for their 2nd, 3rd, or even 8th year at Deerhorn! The average size of camper in our dining room grew about 6 inches between A and B session. It's great to see lots of old friends, and there are new faces joining the Deerhorn Family as well!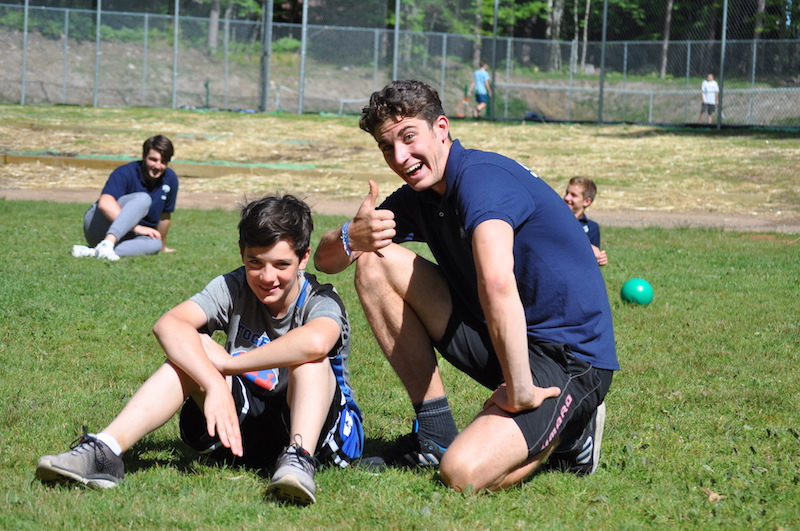 We woke this morning to cinnamon toast for breakfast, and campers were divided into temporary activity groups by age. They did activities like tennis, sprout ball, and archery this morning. We greeted friends who arrived by car and they joined in on activities.  After chili dogs for lunch, and a short rest hour, campers who just arrived took their swim tests and headed off for more activities until the busses arrived at 3:00.  And then it was game on!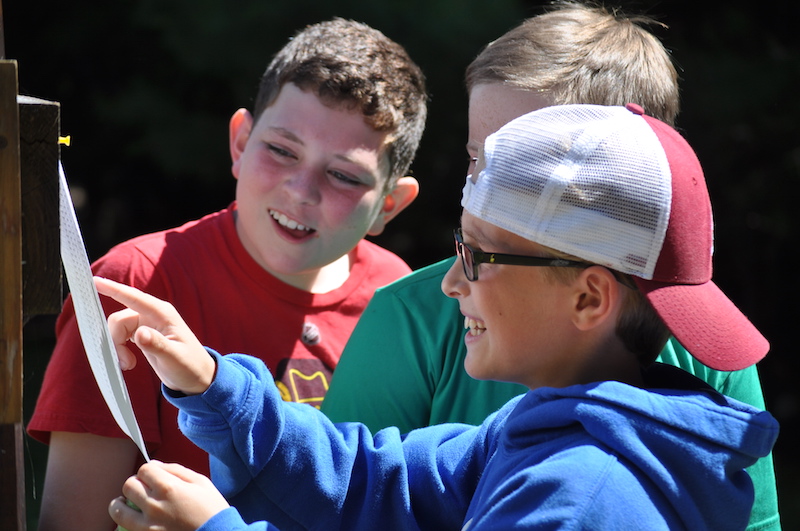 It's so fun to watch kids get off the bus and greet buddies they haven't seen in months, and camp just hums with their excitement.  After campers settled in and took swim tests, we had a meeting in the lodge to introduce the staff, and then campers did a few more activities before dinner.  After spaghetti and meatballs for dinner (and cookie dough ice cream for dessert!), campers had a blast playing Camper Hunt, where they have to try to make it into a circle on the baseball field without getting tagged by a staff member.  Pretty soon, it's time for bed so the fun can start again tomorrow!