Three weeks has flown by, and suddenly the buses are pulling out of the parking lot, signaling the end of C session. We concluded our 3 week session this morning with our traditional awards breakfast. We pass out patches for Most Improved in each activity, as well as patches earned for stars. We had lots of first time water skiers, wakeboarders, and slalom skiers this session too! Our rifle awards for high score went to Jorge Hagg Martinez for juniors, Owen Gershey for intermediates, and Jack Friedman for seniors. Our tennis champions are Kayden Nesrallah for 11 and under, and Pablo Casacuberta for 12 and up. Deerhorn Spirit Award winners were Fede Hagg Martinez for juniors, Kayden Nesrallah for intermediates, and Sully Sherry for seniors. Outstanding Camper trophies went to Decker Agnew for juniors, Austin Wayland for intermediates, and Navin Linson for seniors.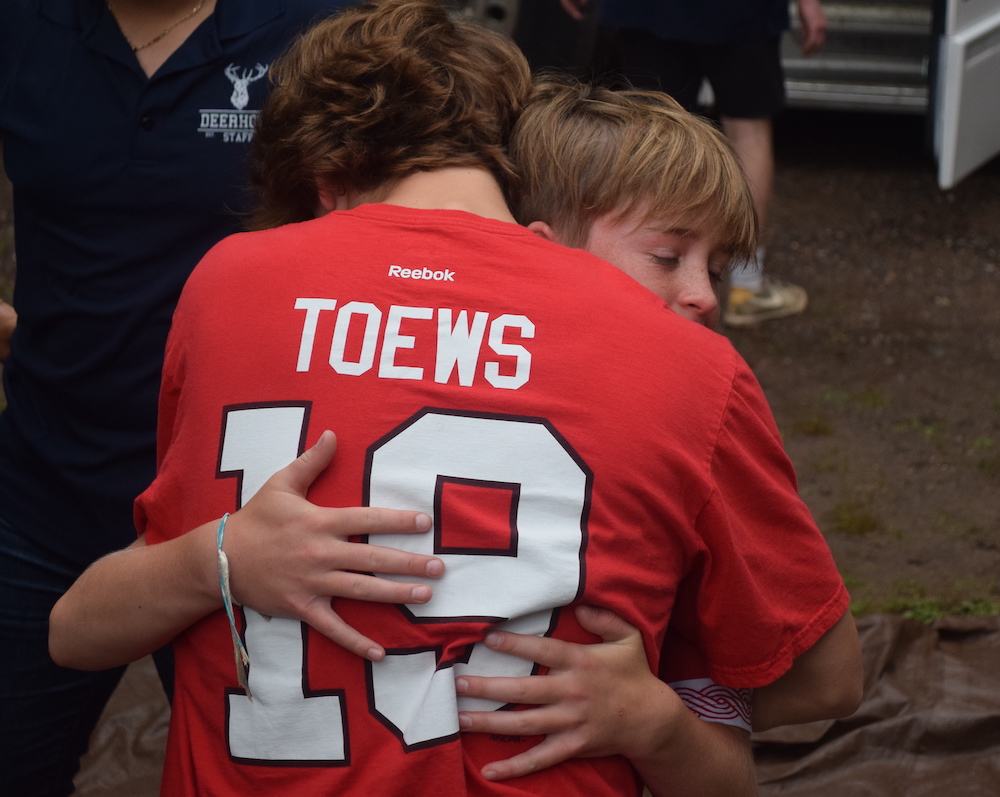 We also gave out most of our bigger awards, since most of the winners are going home today. The Dr. Don Memorial Horseback Riding award went to Andy O'Brien. The David Richie Swimming award went to Mason Saltarelli. The Lloyd Richmond Memorial Sailing award went to Jack Friedman. And every summer, the Stinky Robinson Knife award goes to the senior boy who has given the most in service and loyalty to Deerhorn. This year's recipient is Des Mangat. All videos of the speeches will eventually be posted on our Facebook page, but it takes forever to upload them with our slow internet!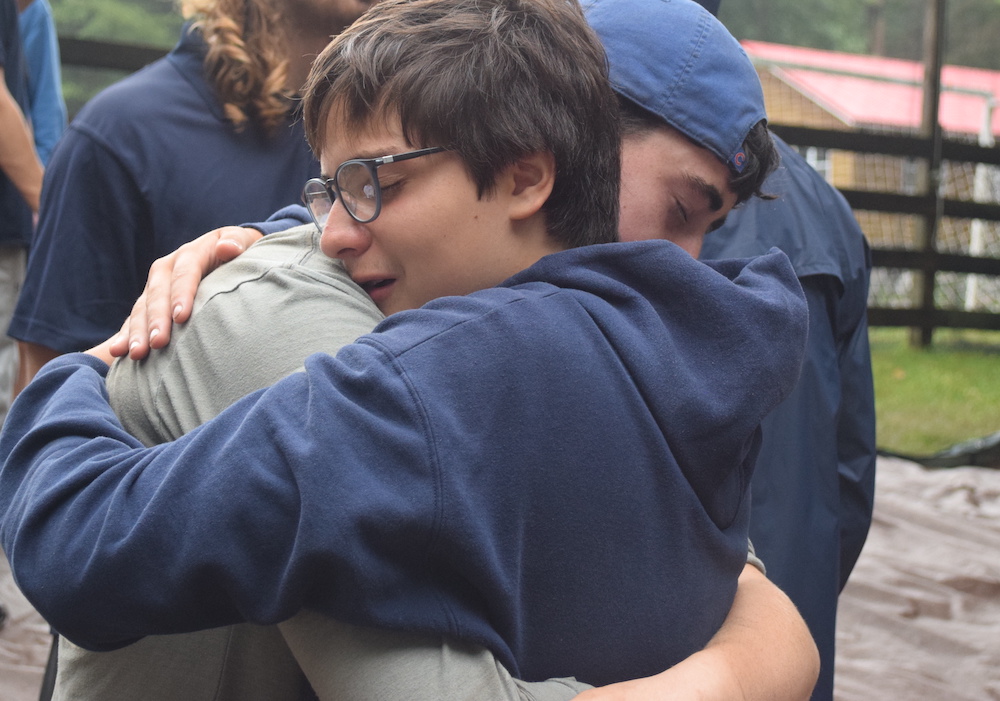 The Bears have pulled ahead after the 3 week session to take the lead once again, followed by the Bobcats, Wolves, and Eagles. For the full team scores, check out our Team Competition Page. We have 9 kids who are staying over for the D session, and they are headed to Sawmill Adventure Park for an afternoon of trampolines and putt putt. Thanks to all of our C session parents who shared your sons with us for 3 weeks!