The summer is flying by. This weekend will mark the halfway point of the summer, and we can't believe how fast it's going. C session is an interesting one, because while it's our longest session, at 3 weeks, it also contains three shorter sessions within it. We miss only having three long sessions each summer, but we also recognize that parents want shorter sessions, so we have tried to provide that. Summers are shorter and busier than ever, and we want as many kids as possible to be able to come to camp. Most kids who arrived today are staying the full three weeks, but we have a small group of kids who are just staying the first week of C, to get a taste of the fun, and hopefully come back next summer for more!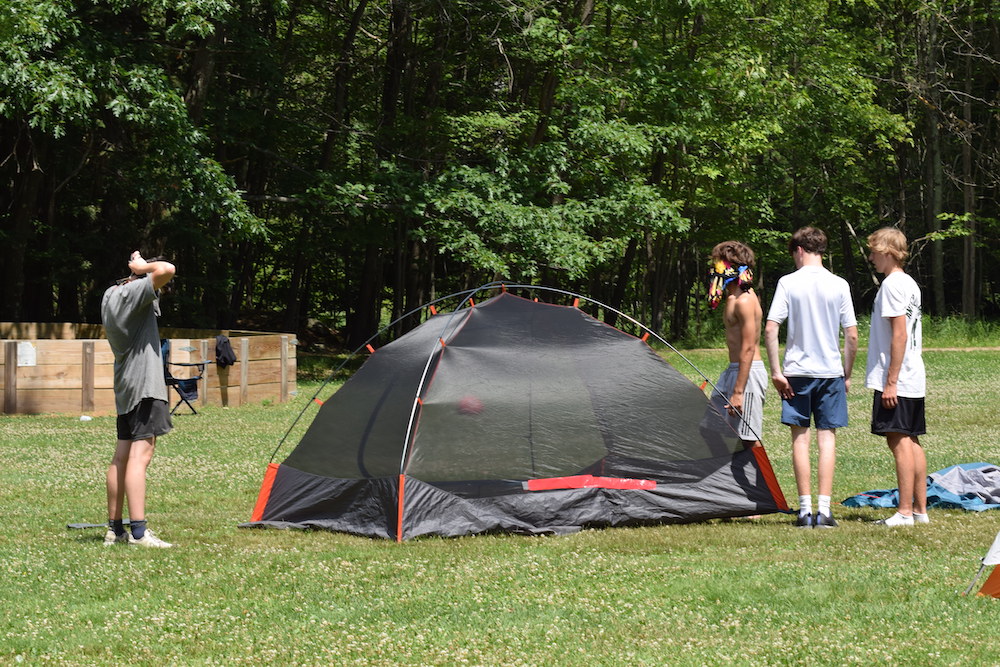 So while it's a long session, it's packed full from start to finish. Our Voyagers leave Sunday the 17th for an 8 day sea kayaking expedition to Voyageurs National Park, so their days are full of meetings and team building. Today they worked on learning how to set up their tents while also working on communication skills as they talked a blindfolded teammate through the process! Kids who stayed over from B session and kids who arrived by car today were put in temporary activity groups for fun activities throughout the day, like archery, sprout ball, and basketball.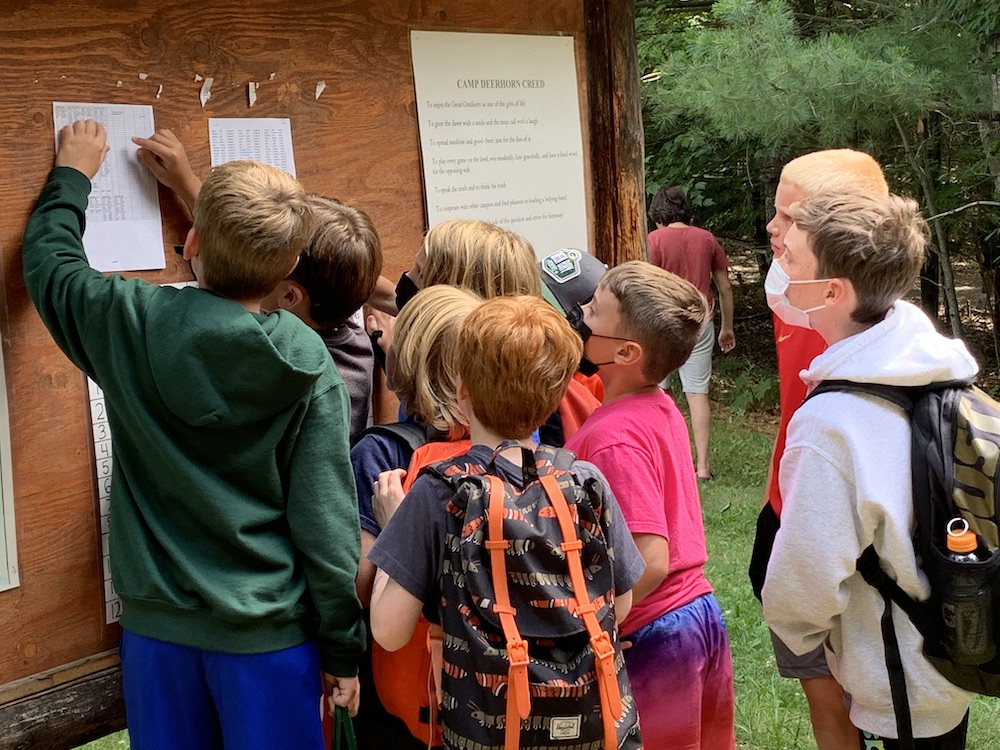 The buses arrived at 2:00 and it was full speed ahead!  Kids moved into their koogees and then took swim tests down at the beach. We had a brief meeting at the campfire ring to introduce the staff, and then kids did activities like volleyball, ultimate frisbee, and Gaga ball with their age group until it was time for dinner.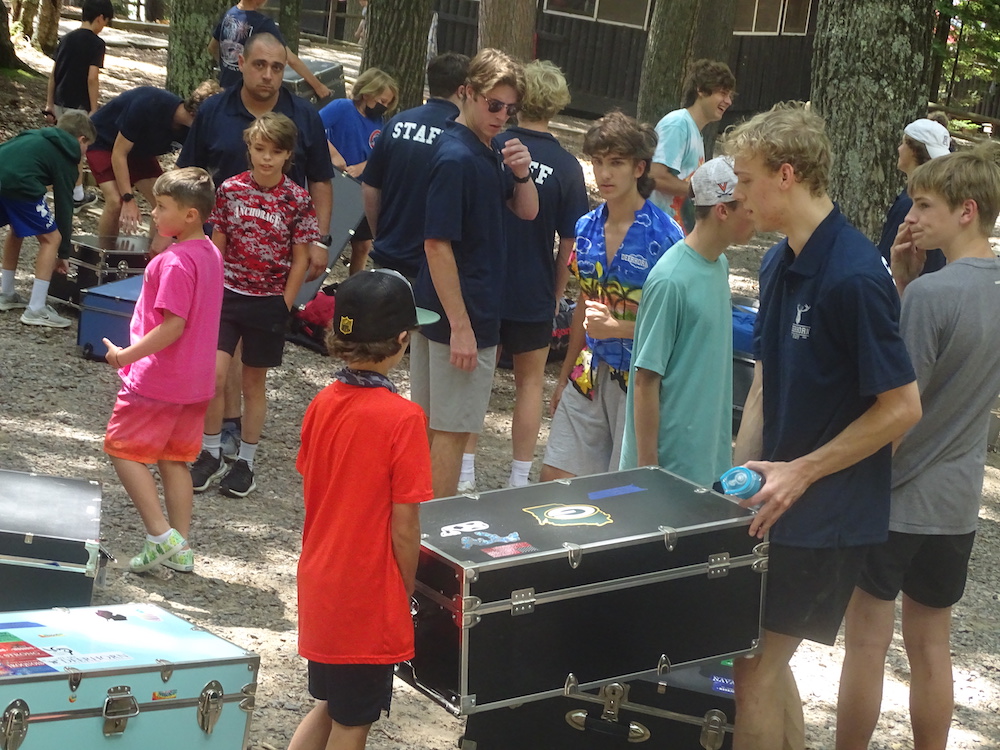 After dinner, it was time for all-camp Capture the Flag, even koogees vs odd koogees. We'll all settle in for the night afterward so we're ready for an early start and lots of action tomorrow!  All photos from this session can be found on our Shutterfly site. The weather for the rest of this week looks great, so we're all looking forward to a fun session!