We were so excited to greet all of our D session boys today, but they were WAY more excited than we were! We were NOT, however, excited about the rain that poured all day, and definitely did not help the process. Kids who stayed over from C session had a great time yesterday in Minocqua, and they were put in temporary activity groups today while some campers arrived by car and we waited for the buses to arrive.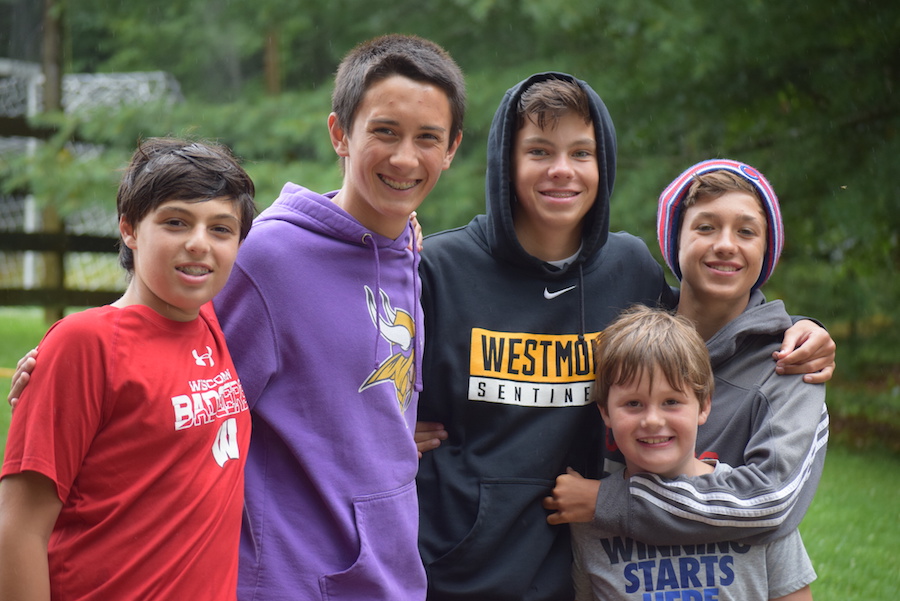 Breakfast this morning was breakfast burritos, and lunch was chicken bacon wraps. The rain continued all day, so campers played board games in the lodge, got crafty in the craft shop, and played ping pong in the wolf den. Somehow, by miraculous luck, the rain quit just before the buses arrived and we were able to get everyone unloaded and into their koogees in relative dryness. We have 62 new campers here, so we didn't get as many photos of the bus arrival as usual, because we were all answering questions, helping with baggage, and showing kids where their koogees were. But know that while you may not see your son in the bus arrival pictures, he was on the bus and they all got here safe and sound.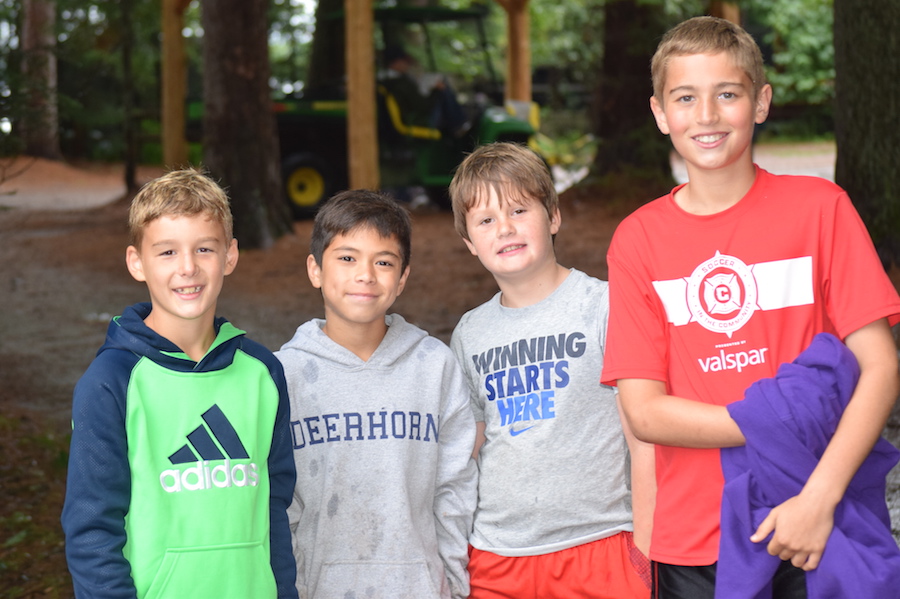 We tried to do a few activities outside, but soon after it started raining again, so we had our meeting in the lodge to introduce the staff, and then kids hung out in their koogees until dinner, which is usually spaghetti on the first night of camp. We will be posting photos of D session on our Shutterfly site, which you can access HERE. We also post some updates on our Facebook page. Please note: while we do our best to post photos every day, the weather, the internet, and general busyness of life at camp doesn't always allow it. And while we guarantee to post photos, we don't guarantee every camper, every day, or even every other day. Our emphasis is the kids who are in our care, making sure they are having the best ten days possible. Thank you for trusting us to make that happen.