We were all SO thrilled to wake up and find the power had come back on earlier this  morning! Life just got a lot easier! Our 18 kids who stayed over from C session had great night, watching a movie in the counselor room. We were glad that the predicted storms were way less than expected, and we woke to sunshine, blue skies, and electricity!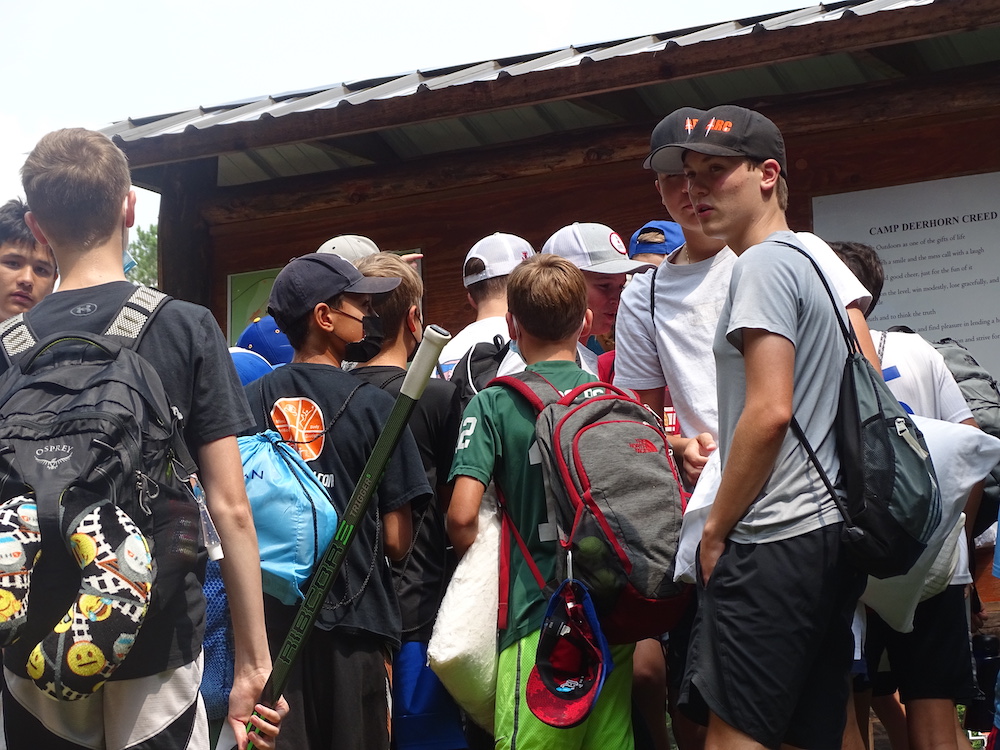 Breakfast this morning was french toast sticks and scrambled eggs. We welcomed kids who arrived by car throughout this morning and this afternoon. Kids did activities all day, like sprout ball, while we waited for the buses to arrive. Lunch was chicken ranch wraps.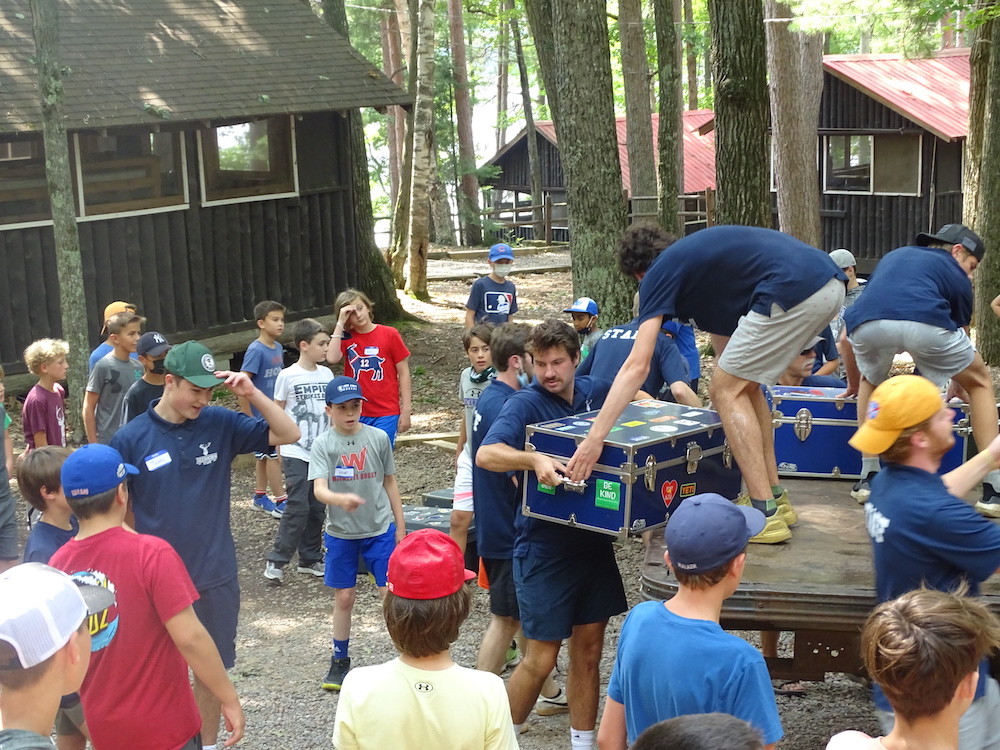 The buses arrived at 2:30pm, and it was full speed ahead! We had 110 kids arrive today for D session, and 50 of them are first year campers! They are all PUMPED to be at Deerhorn. They've been waiting all summer (plus an entire extra year!) to finally be back at Deerhorn, and we are glad they are here.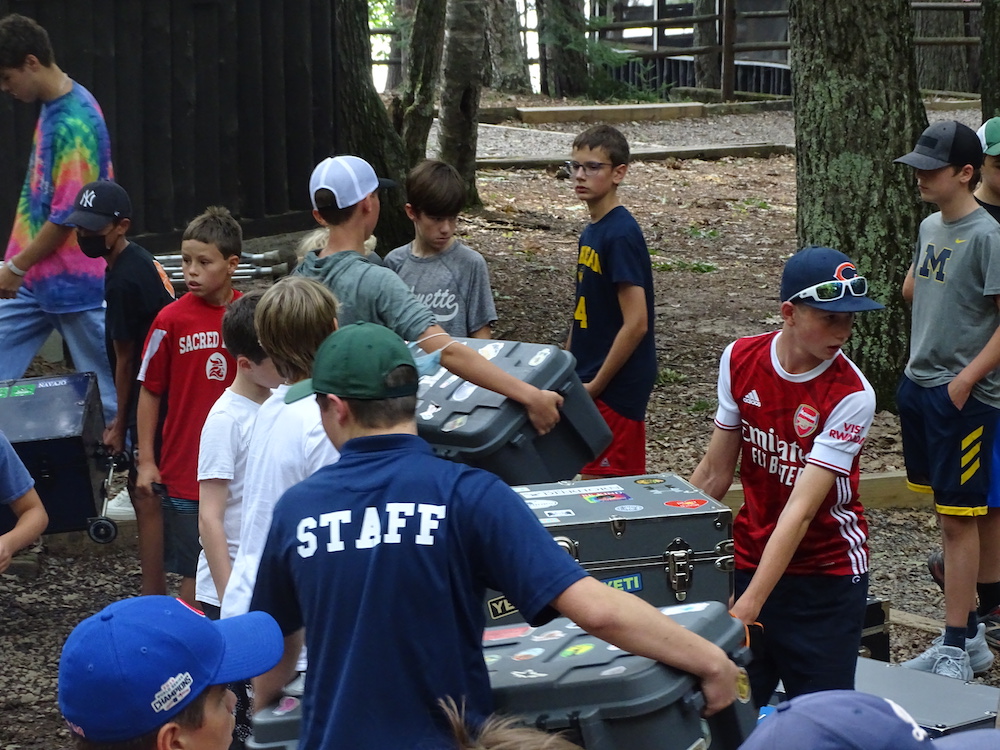 Kids moved into their koogees and spent some time meeting their koogeemates. Everyone did their swim tests and then we had a meeting at the campfire ring to introduce the staff and go over a few rules. Kids then had some koogee time before dinner.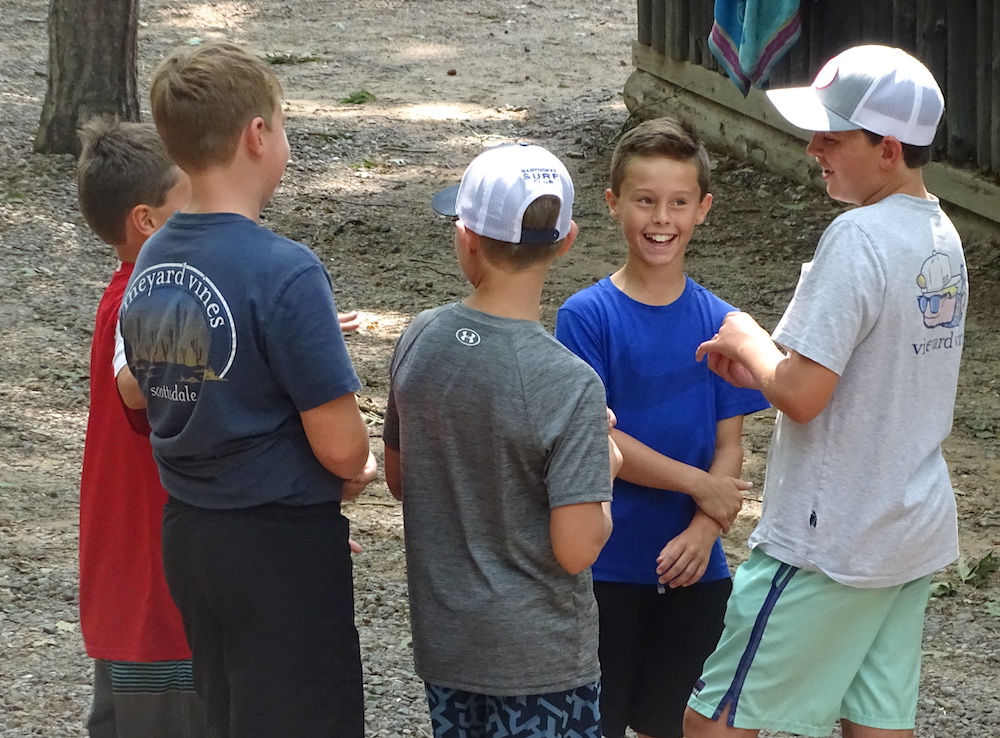 Dinner was pork chops, buttered noodles, and chocolate lava cake for dessert. After dinner, it was time for a game of all-camp Capture the Flag, even koogees vs odd koogees! They will have milkline at 8:15, where they gather with their koogee and get a cookie and milk before settling in for the night. 11 and under have lights out at 9, 12 year olds go to bed at 9:15, and teenagers have lights out at 10. Some kids may think that's an early bedtime, but the bell rings at 7:15am tomorrow so we can get up and going on the first full day of activities!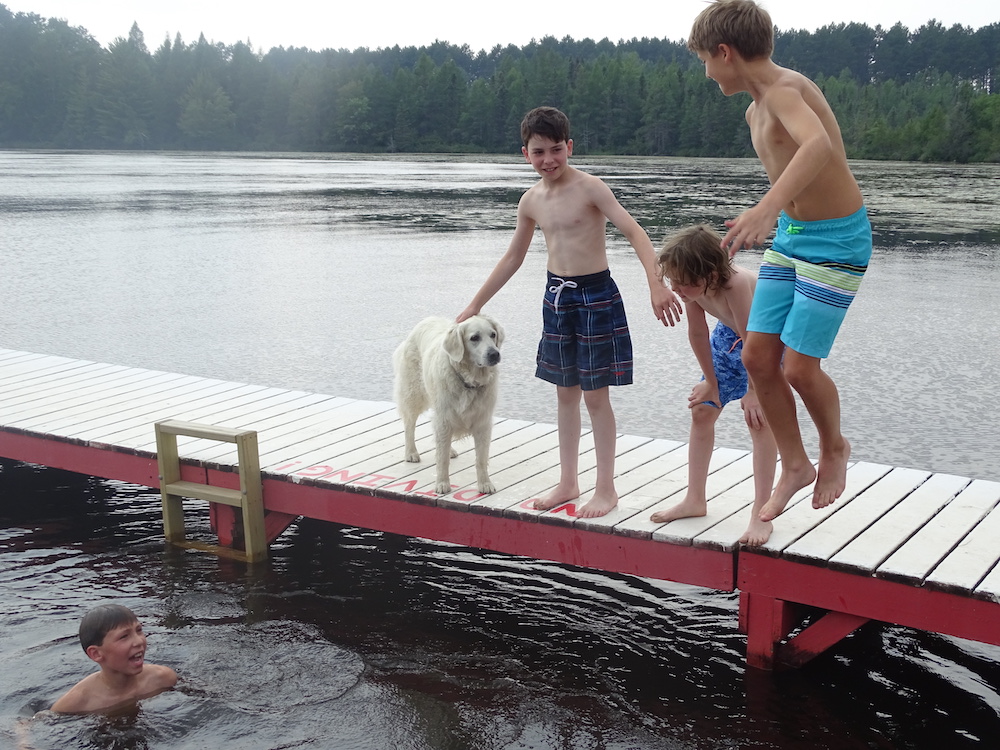 All photos from the D session can be found on our Shutterfly site!