It was another beautiful day at Camp Deerhorn today! Blue skies, high 70s, perfect Northwoods Wisconsin summer day.
Breakfast was egg and cheese quesadillas and bacon, lunch was homemade pizza, and dinner was chicken breasts and mac and cheese. But the crowning glory of the day was the dessert at dinner…at least for this chocolate lover! 😉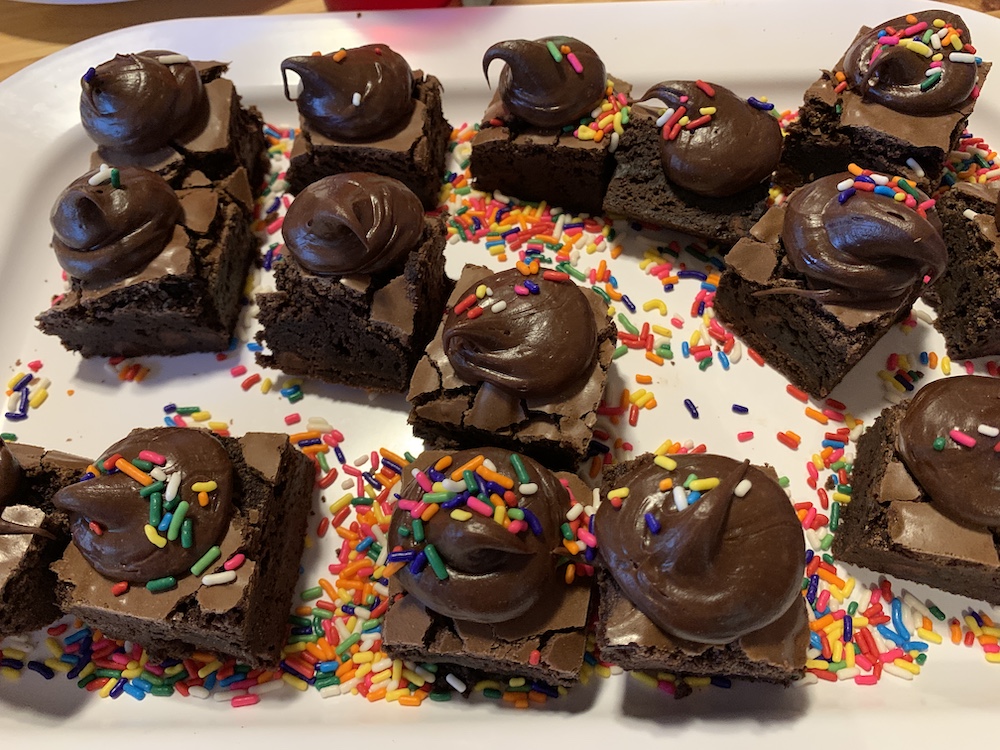 I could tell you all about how busy we are and all the activities kids are up to every day…but sometimes pictures are worth a thousand words and I'll let the action and the smiles speak for themselves!