Every fall, I write a blog reflecting on the previous summer at Deerhorn. It always takes me awhile to write that blog, to gather my thoughts after a very busy summer lived at a breakneck pace. You would think that, after a summer of waking up really early 7 days a week for three months, that the first morning after camp ends we would sleep in really late. But that's never the case. It takes my body weeks to get used to being able to sleep later. It also takes my mind awhile to settle down, to release the frenetic energy of a daily camp schedule. This year, it seems to be taking me even longer.
When we get home after a summer at Deerhorn, a lot of people ask us "How was your summer?" This year, that question feels even more complicated to answer. There are many words that come to mind.
Good.  Hard.  Rewarding.  Stressful.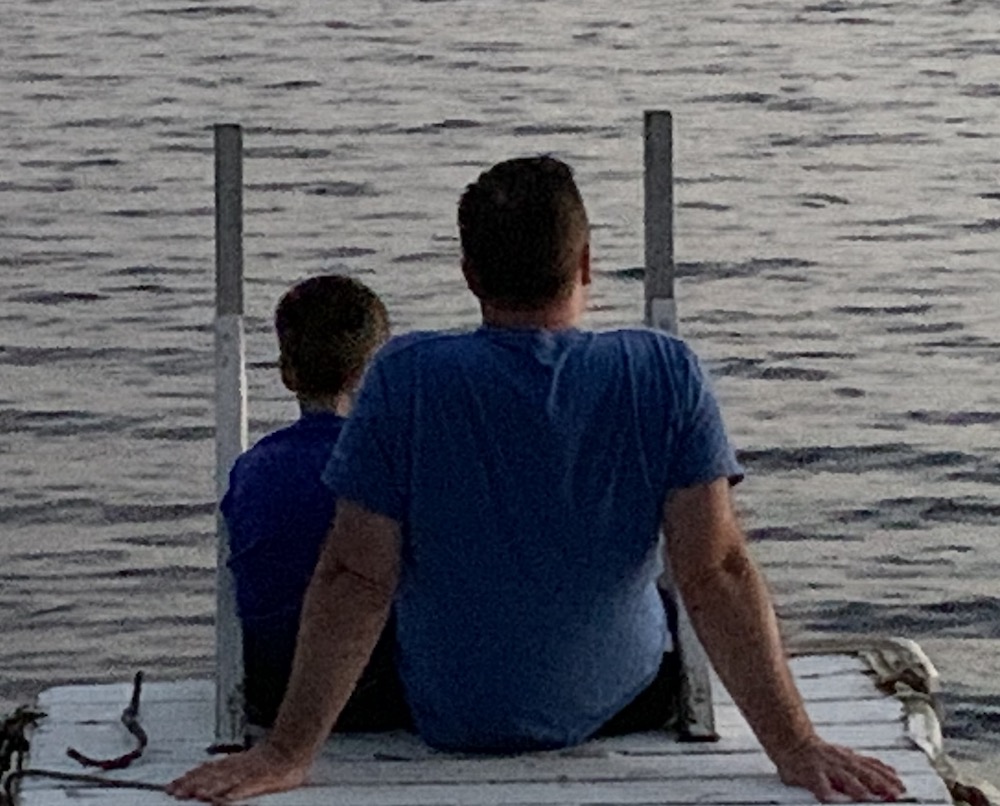 All of the things. Because this summer WAS all of the things. It was SO good to be back together again, to have camp full and kids running around and laughing, being with friends in a way they haven't  been able to do for over a year. It was so good to see young boys who we haven't seen in two years, who have grown into giant, kind, respectful young men. It was so good to see dads and sons growing their relationship after a stressful year. It was so good to reconnect with the staff, who we count as close friends, and to see the joy in their eyes at being able to be back at their second home. On the last day of D session, when most of our staff leave, I cried. Tears of relief that we had made it, but also tears of gratitude for these amazing counselors and ACs who gave their all and didn't complain when we asked more of them. I felt an even deeper connection with them, that we had made it through the summer together. My heart was full of so much gratitude and so much love. It was good.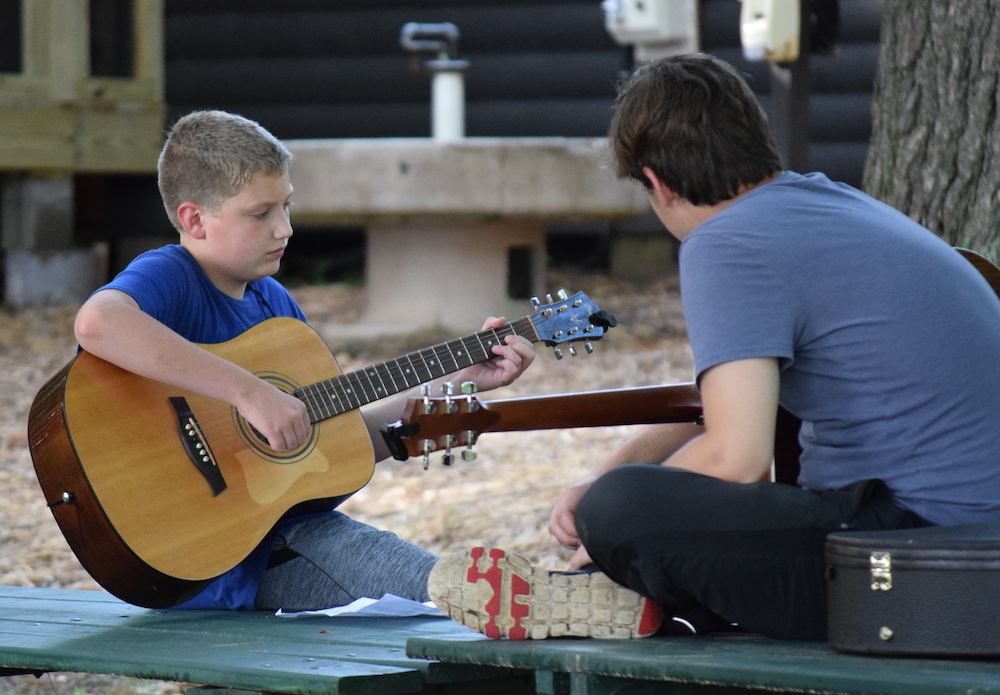 It was also hard. We faced more behavioral issues than any previous summer, because kids had not been in school for over a year, learning how to solve disagreements and be civil to each other. They had spent the last year behind screens, where it's easier to say unkind things without repercussions. It took a lot more time and effort to keep kids and staff safe, including masks, frequent testing, dining room arrangements for space, and quarantines and isolation when kids had symptoms. We had a three day power outage at the end of C session that made life extra complicated, even with generators. During D, we had two cases of Covid which, because of our rigorous protocols, we kept to only those 2 cases and camp went on as normal for most campers. And personally, I broke my arm in the middle of June and had to figure out how to be a one-armed camp director for most of the summer. It. Was. Hard.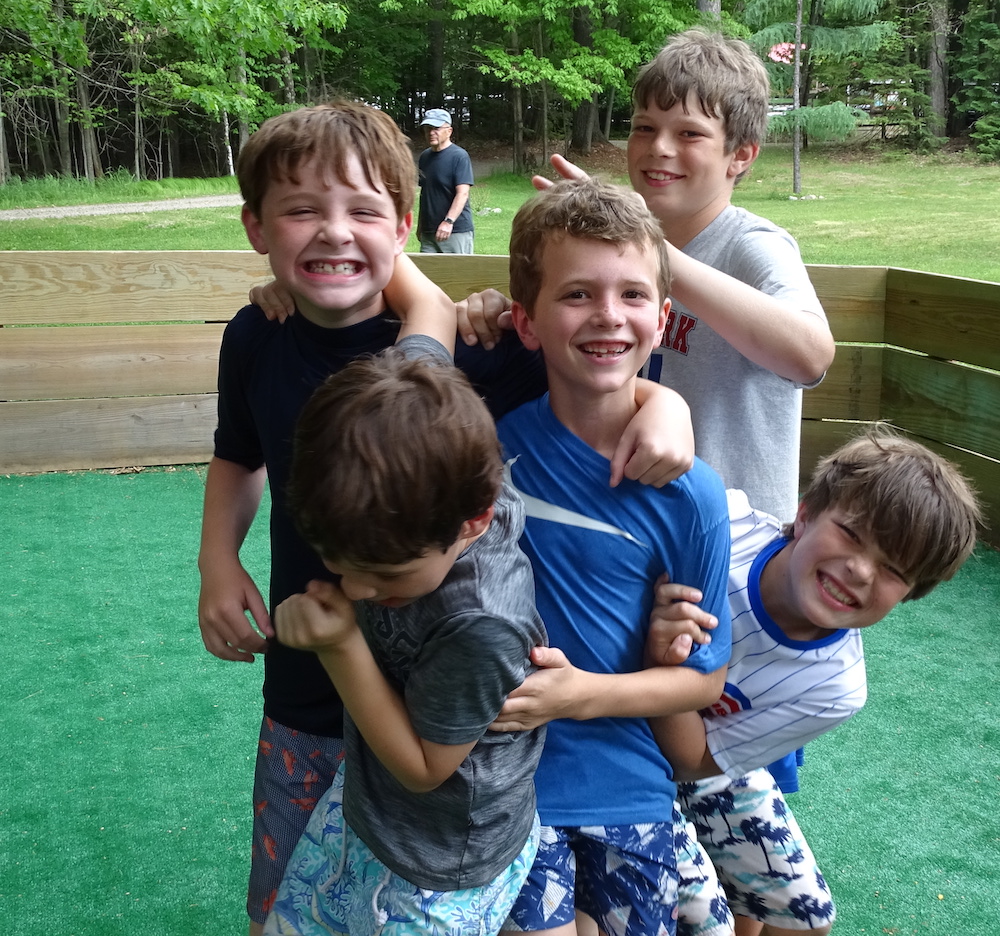 But it was worth it. And it also represents life itself. We don't get to just choose the Good. We face the Hard too. And sometimes those are one and the same. I don't know about you, but watching the news gets harder with every passing week. It gives you perspective on what so many others are facing in terms of Covid, hurricanes, wildfires, women's rights, and life right now in Afghanistan. And in our own lives, we face the Hard…loss of loved ones, scary surgeries, cancer diagnoses, mental health struggles, difficult relationships…The Good becomes sweeter because we have known the Hard. We find ourselves feeling happy, and sad, and scared, and excited…often all at the same time. We celebrate the joys in our lives while also feeling heartbroken for a friend who is struggling.  It speaks to the magic of the human heart, and its capacity to hold our full spectrum of emotions. We are happy. We are sad. Both can be true and we can hold both in our hearts at the same time.
I read a book last year called "Raising a Rare Girl" by Heather Lanier. She says,
"Maybe the point was not to be super human, but ultra-human. 'Ultra' as in 'very,' as human as humanly possible. This meant being vulnerable, and sometimes aching, and sometimes struggling and weeping, and often fallible, but always open, and raw, and real. And present to the whole messy world."
We hope that the summer of 2022 is even better than 2021. We hope that Covid is farther in the rear view mirror, and life is closer to the normal we knew before. We know that our decision to require vaccines next summer is not one everyone will agree with. But we feel it's a necessary decision to help keep our camp community safe, and help make the world safer as well. And we are thrilled that over 480 campers have already signed up for the summer of 2022.
Glennon Doyle said, "Being fully human is not just about feeling happy, it's about feeling everything." And right now, OUR "everything" includes relief that 2021 is in the books, gratitude for 480+ applications for 2022,  deep love for the Deerhorn Family, and hope for a brighter future.