The rain we had overnight stuck around for most of the morning, but it was a light drizzle. Many activities continued as usual. The craft shop was busy today, as usual during Father Son camp, with dads and sons creating lots of projects together.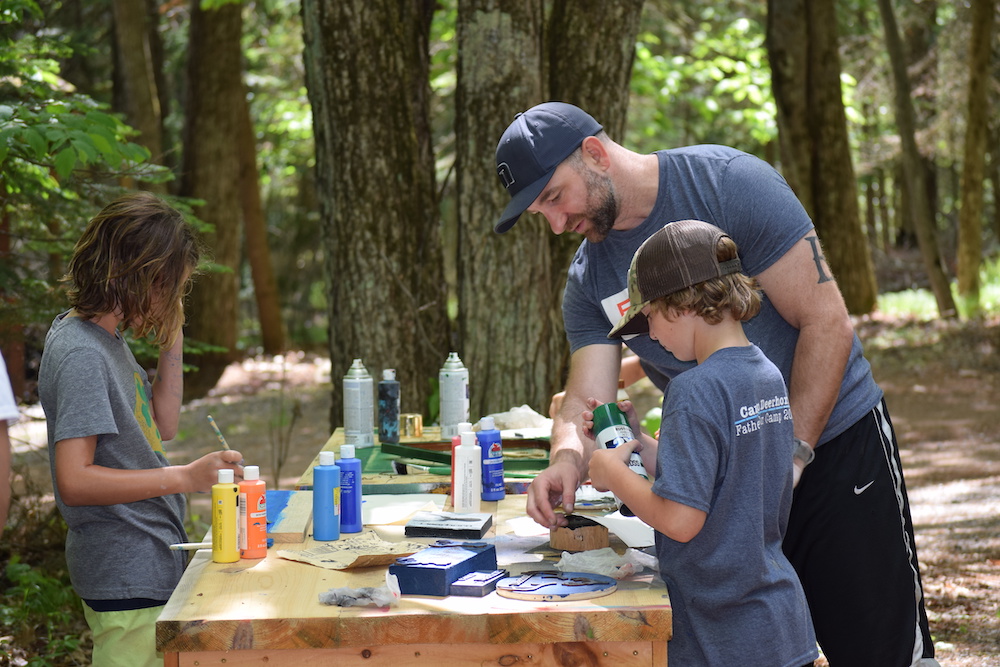 Afternoon finally brought sunshine and mostly blue skies. Water-skiing was busy with lots of kids trying kneeboarding or skiing for the first time. With Dick Kinney having taught skiing for 40 years at Camp Deerhorn, there's no one better from whom to learn!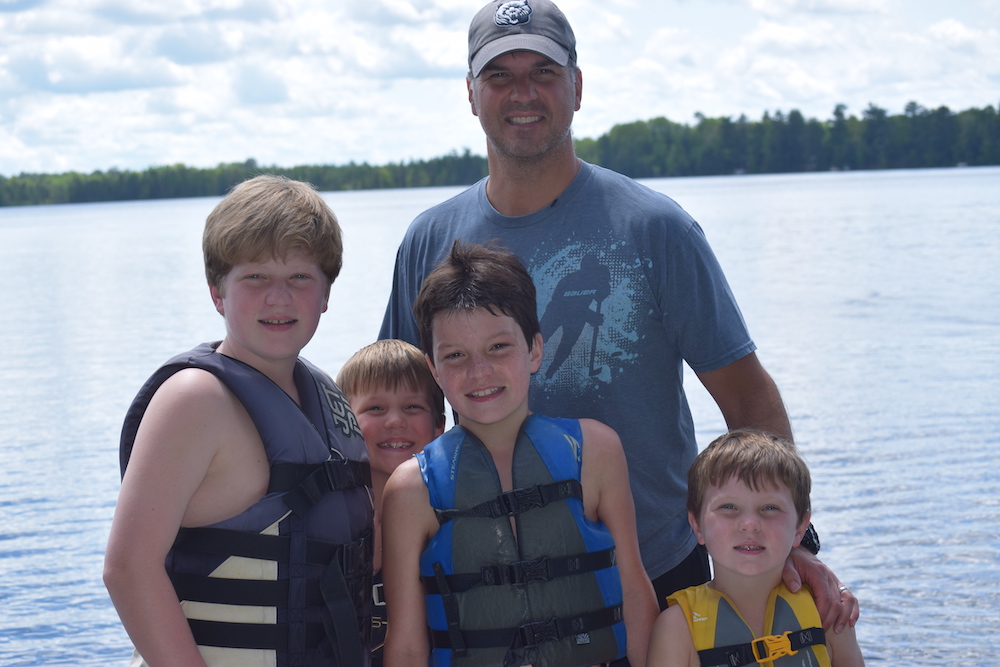 The slide was busy all afternoon as well. Once kids go down the slide once, they're hooked. And we love to see their faces every time they go flying down!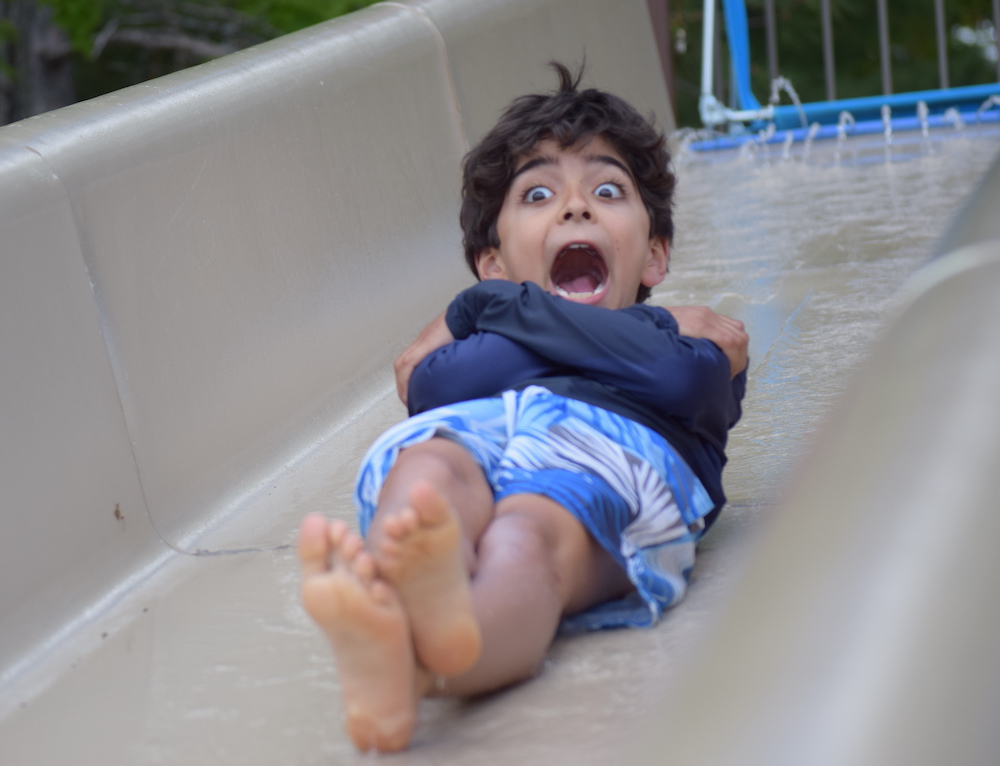 After dinner, we'll have a game of dads vs sons Capture the Flag, followed by another great Deerhorn campfire. We don't have a ton of entertainers on staff this session, so we're grateful for dads like Daren Beam and David Lara helping us round out our campfire songs!