Today's guest blogger is Max Tunnicliffe, leader of the 2016 Navajo. Max wrote an incredible essay for school about Deerhorn, and we asked if we could share it on our blog. Thanks, Max! It's beautiful!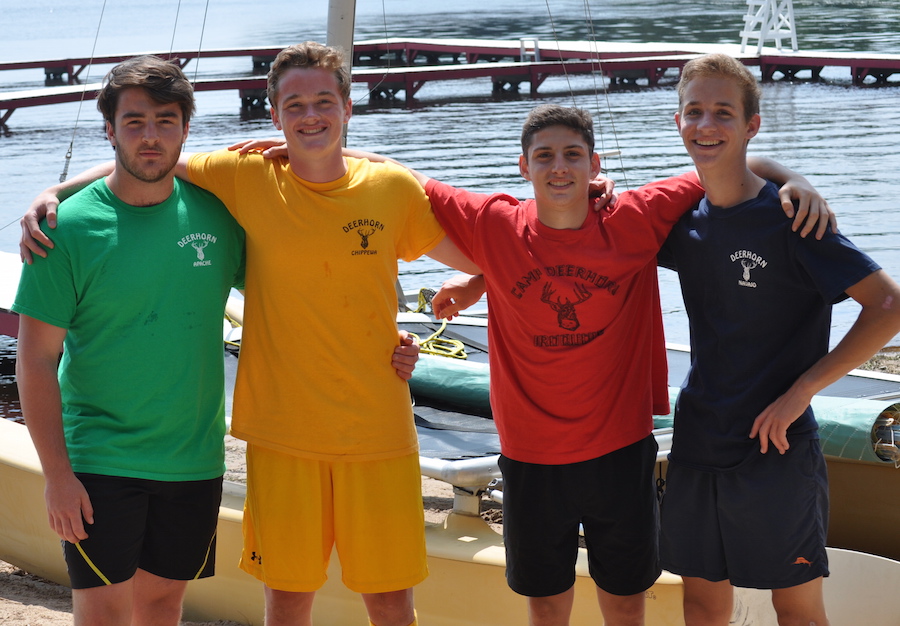 The old saying goes, "Home is where the heart is." In my case, it reads, "Home, 1,000 miles away from where the heart is." Yes, my home is nestled in the tight cluster of million dollar houses that make up the majority of Brentwood, Tennessee, but my heart is often far, far away. My heart lies a 15-hour car ride north, in Rhinelander, Wisconsin, enveloped in the vast acres of pine, and the stinging, frigid, root beer colored water of Pelican Lake. It rests among the confines of my boyhood summer camp, in the faces of the many lifelong friends I have made there, with the remembrances of past memories and lessons learned. Yes, my home might remain here in Brentwood, but my heart lives in someplace entirely different, someplace I can be entirely free.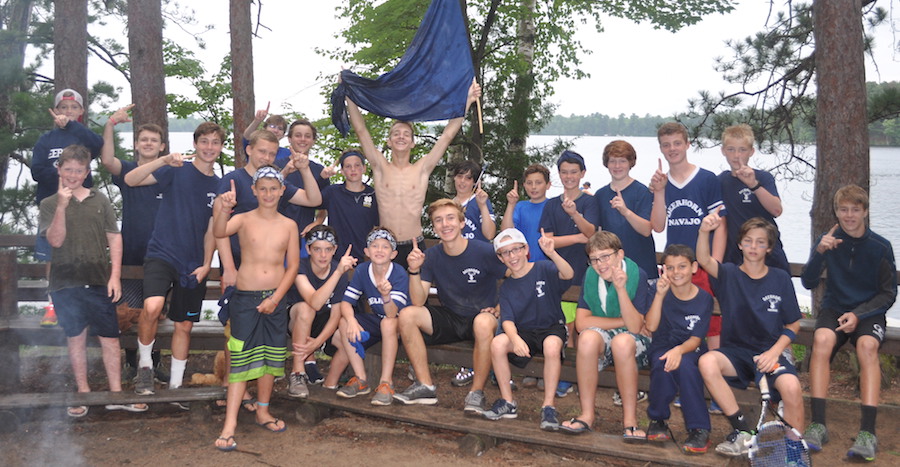 Oftentimes my mind accompanies my heart in yearning to live back among the forever clear blue skies and rustic wooden cabins that make up my beloved camp. In class or at home, I can't help it when my mind drifts away to the place so far north you can see the Northern Lights. More and more it seems like these daydreams are the only things that can get me through my day. Though my physical being lies there just 2 months out of the year, I crave for camp to become my yearlong residence, and in a way, it is.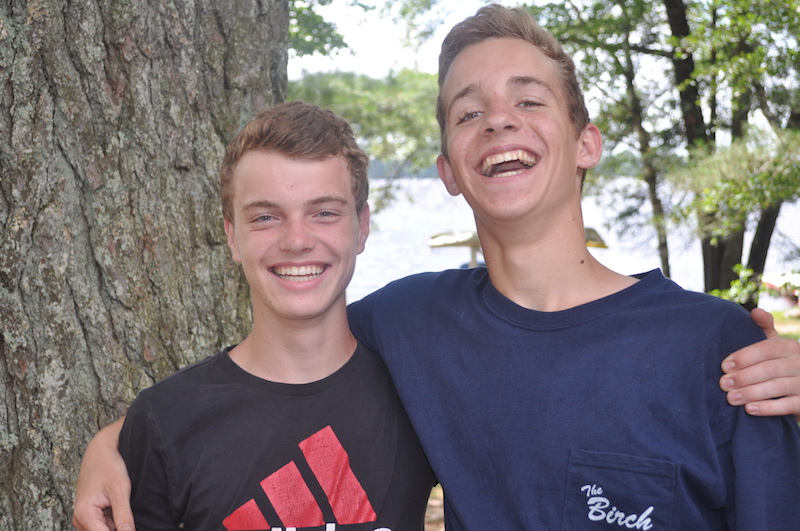 Though reliving the past summers through countless pictures and memories always seems to rejuvenate my spirits, nothing breathes pure elation quite like the first day of camp. Most times before a long trip, no one can persuade me to pack until the night before. However, each summer, I have everything ready to go at least 2 weeks before my long awaited departure. The night before is like the night before Christmas, only multiplied by a thousand. There will be no sleep, no desire of sleep, and not even a hint of a yawn the next day. Camp and the memories I will soon make, the friends I will soon see always inhabit my thoughts and spread like a wildfire throughout my entire being. And each year, the feelings get stronger and stronger, with no hope of being put out.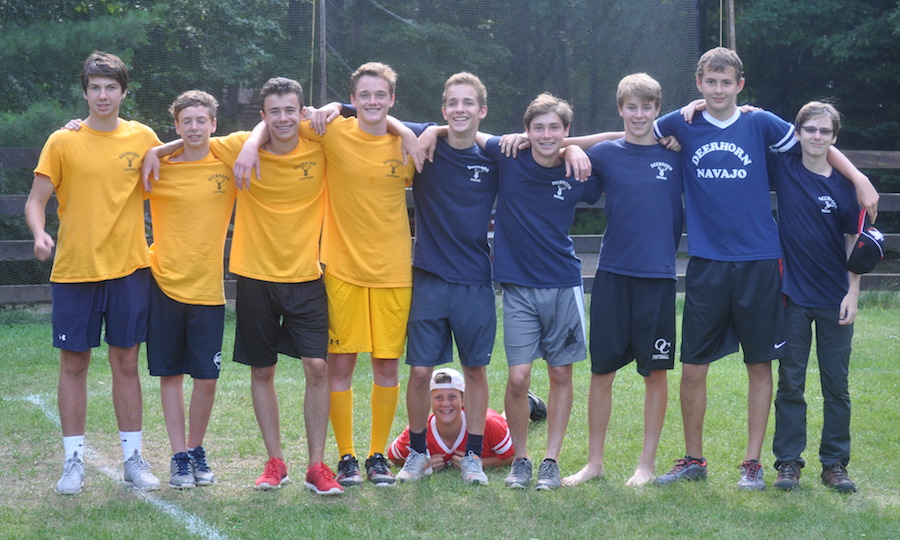 As I turn onto the same road I've been turning on for 9 years now, I see many familiar faces. The tree farm still crowds in the cracked asphalt and faded yellow lines, and its residents wave a wind-aided hello, for we are old friends, and have witnessed each other growing up. The starch white sign that greets all those who come to this special camp, now with too many coats of paint to count, stands as the last landmark before reaching the 2-mile long gravel road that leads directly to my home for the next 8 weeks. I at last am finally here.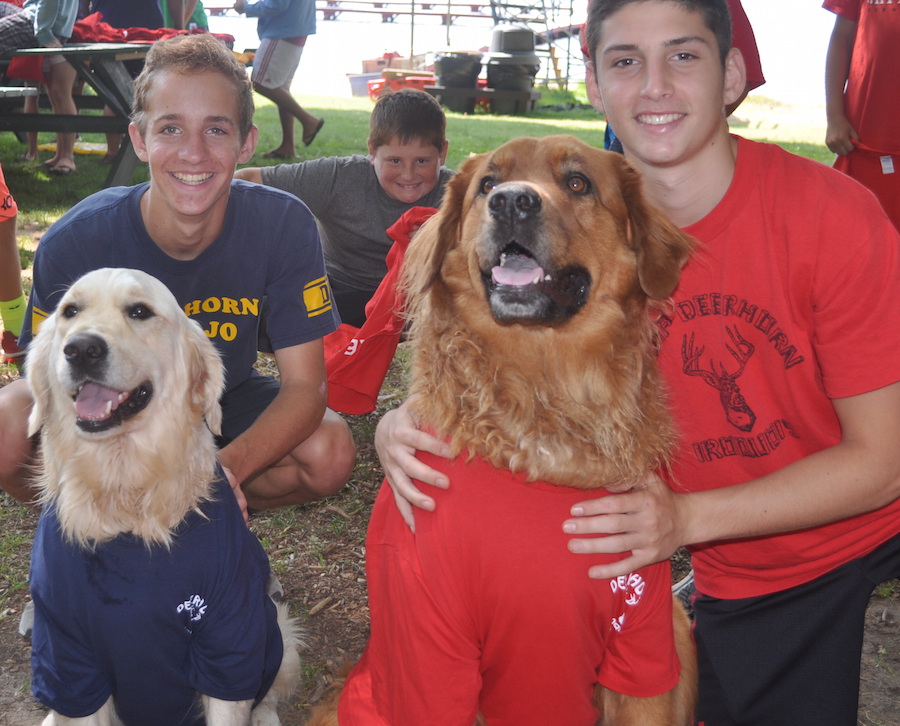 As the old 2002 Ford Excursion we have been riding in since 4 that morning eases into the row of 21 cabins, "koogees" as the Native Americans call them, camp seems deserted. The calm before the storm, 12 hours before I see the friends I haven't seen in almost a year. It's almost 8:00 PM, and the sun has just begun to set over the still lake that lies no more than 30 feet from where I stand. I walk out onto the cracked red and white painted dock, the dock from which I learned to ski, and look out at the first of many perfect sunsets I will see this summer. In that moment, I am far away from the expectations and stress of school, and have never felt so free in my entire life. I now live as the bald eagle soaring over the sparkling water, one of the seemingly thousands that live in the north woods of Wisconsin, free from all of the distractions of the outside world. Just a few nights later, I lay on the cracked, black pavement of what is known here as "the Skeeter". A basketball court by day, it functions as a movie theater when the moon rises, showing millions of bright, white stars instead of the latest blockbuster. Here, shooting stars are as common as homework back in the real world. I watch another one go by, maybe the 20th of the night, and wonder why I can't spend my entire life right here. Weeks pass, the summer of a lifetime drawing to a close, and I stand on the same dock I stood on so many days ago, looking at the same stars I admired so many nights ago. In a few days time I would have to leave this cherished place, and again would remain surrendered to fleeting thoughts of camp as I walk through the halls at school, or looking at old camp pictures as I procrastinate yet another essay that's due the next day. But there, when I am at camp, I won't have to worry about where I want to go to college, or how to raise my ACT score, because I am soaring over the tops of the tall pines, bending down to dip my feathers into the crisp, Wisconsin water, flying wherever I wish because there is nothing that can make me do otherwise. Whenever I leave camp, drive under the tall oak sign, built out of the same material the camp is, the friendships and memories of 3 generations, I will no longer live as that eagle without a care in the world, and will be thrust back into the real world. But I know, as long as I have a place such as camp to go to, next summer, I will be free again.