Many thanks to Charlie Beuregard for being our guest blogger this Thanksgiving weekend! We are so grateful he is part of the Deerhorn Family!
Hi, my name is Charlie Beauregard. I am 18 years old and am from Bloomfield Hills, Michigan. I began going to Camp Deerhorn in 2008. Deerhorn is a family tradition for me. Two of my uncles went to Deerhorn, and later on two of my cousins and myself began attending. Between Alex, Brody, and I, our generation of our family has spent more than 20 years at camp. However, my first summer at camp, I did not know anyone except for one friend from home, Daniel Toal. Daniel and I had no idea what was about to become of our lives, but seven summers later we both found ourselves on the beach of North Pelican Lake on a mid August night. That night happened to be our water campfire speech on the last night of our leader year in 2014. Now, two years later, we find ourselves embarking on our next journey, except this time we aren't together. I just began my first semester at Colby College in Maine and Daniel is at Boston College. I think it is safe to say that we are both who we are now because we made the nine hour drive through the Upper Peninsula of Michigan to a world that we could never imagine hidden in the Northwoods of Wisconsin.
            I have been lucky enough to be a part of the Deerhorn family for the last nine years, and I could not be more grateful. Deerhorn truly made me into the person I am today. Through throwing myself into an environment where I knew no one, and had no idea what to expect, I unknowingly prepared myself for the wonders of college.
            In deciding where to go to college, my number one criteria was I needed a place that would remind me of Deerhorn. I found that in Colby. I found a school that is surrounded by nature, led by a caring administration, and filled with kids who are excited for this next adventure. My transition to college has been smoother than I could have expected and I attribute that to Deerhorn for more than one reason.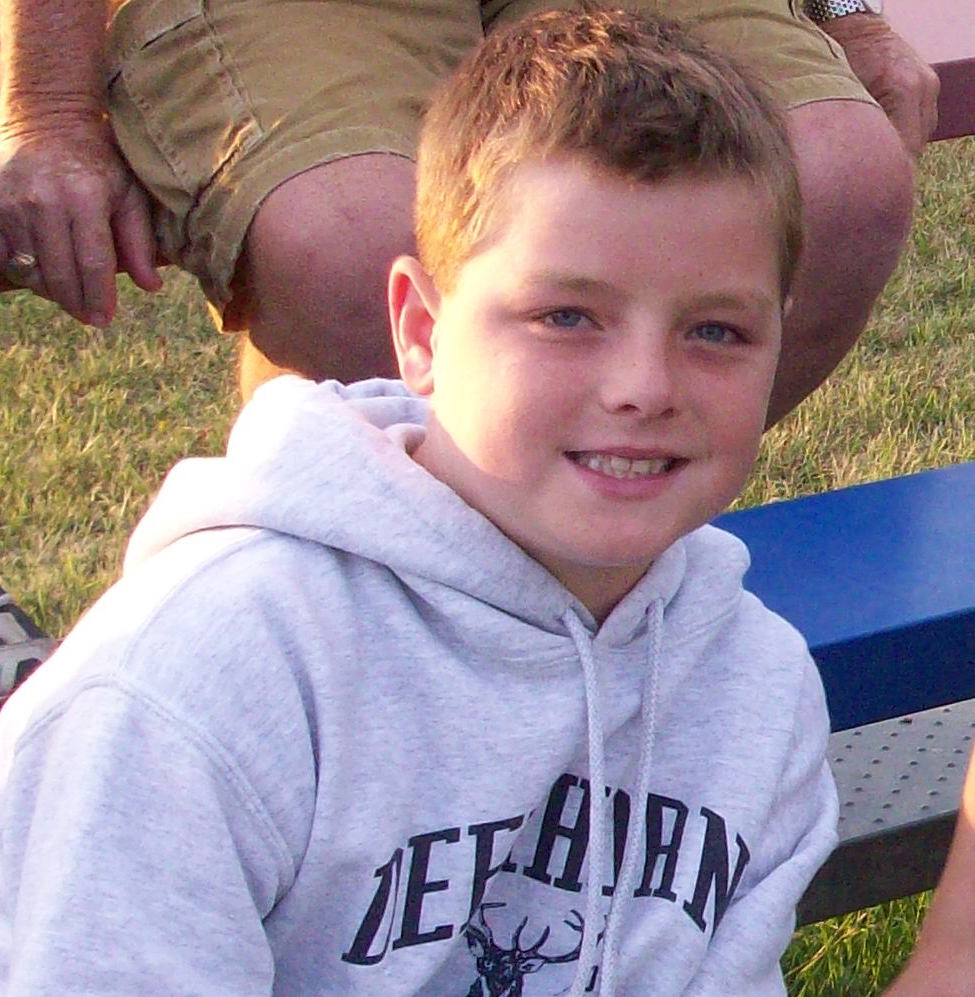 For starters, Deerhorn made me comfortable in new settings. It is easy for me to make new friends because I have already been in a setting in which I did not know anyone. Deerhorn made me comfortable in my own skin. Through the Deerhorn Creed, I was taught strong values and was given a positive outlook every day of my life. Through creating my character and influencing me in ways that I can't explain, Deerhorn prepared me for what we call the "real world." It is a running joke between campers and counselors alike that Deerhorn is simply a slice of heaven. There comes a time where we must take what Deerhorn has given us and embark in the real world. I would say that college is the next step toward the real world for me.
            Another reason my transition to college has been so smooth is literally because of a friendship that Deerhorn gave me. Palmer Taylor, a fellow Navajo leader and Deerhorn camper, happens to be a senior at Colby this year. Having Palmer on campus has made it easy for me to meet people of all ages and truly explore Colby. Having Palmer around made me feel comfortable in this new setting, because I know that I have someone who I can fall back on if I need it. So many of my new friends at school continue to tell me every day that they think Palmer is so cool. And so do I. I have looked up to him for so many years. Having Palmer at school has truly been a blessing. We haven't spent much time together but seeing him around campus and having him accessible has made me more comfortable.
            It is crazy the kind of connections Deerhorn offers. For me, this is evident with Palmer. Furthermore, through Deerhorn, I have friends across the country and many in other parts of the world. Deerhorn has offered me a network of friends that will always be there for me. When I am down in the dumps or when I have received the best news of my life, the first people I want to talk to are my friends from camp. I am forever grateful for that.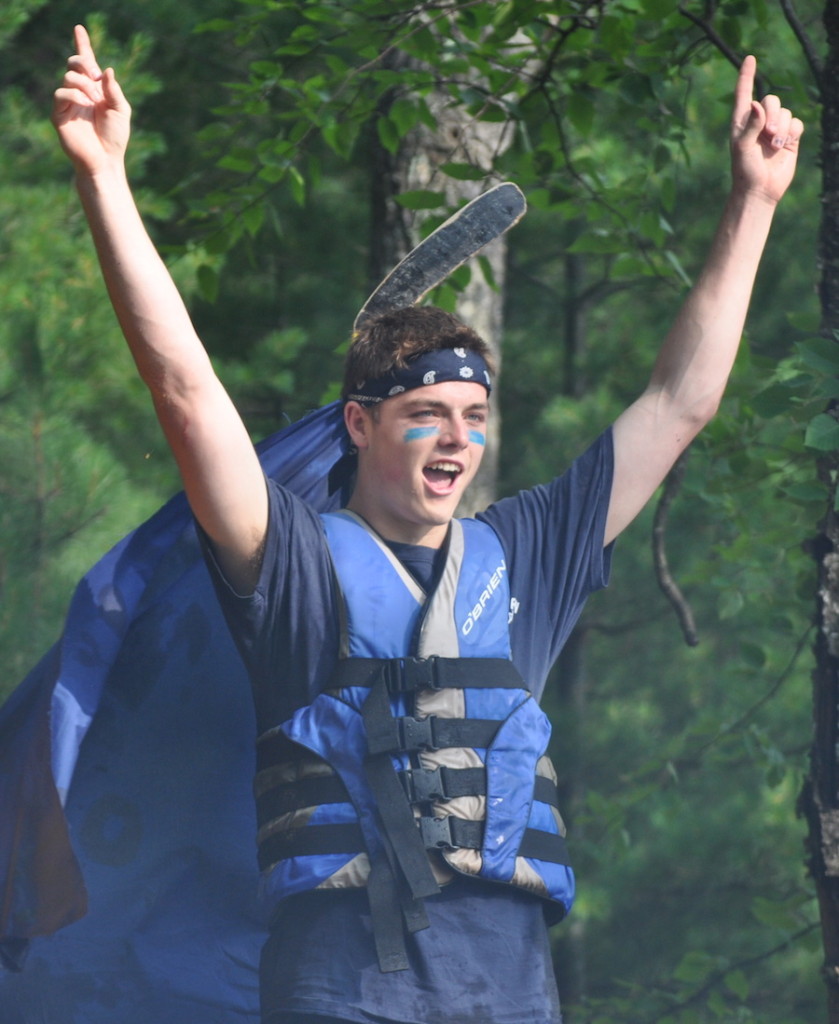 I have told you how Deerhorn has affected my present day life in deciding where to go to college and in adjusting to the college life. This is just a small example of the type of influence Deerhorn has on my life as well as so many others. Deerhorn truly instilled in me strong values. The Creed is an example of what I mean by that, but it goes so much deeper. You cannot truly understand what it all means if you haven't lived it. To me, it has given me a different outlook on life. I understand how to care for others. I understand the impact of positive energy. I understand what it means to be a man. I could go on for days about what it has taught me. Yes, the creed is the core of a boy's summer camp in Wisconsin but it is so much more than that. I continue to reference the creed in my life and I continue to live by its example. I think the best thing we can do in our community now is to continue to recognize the innocence and happiness that comes from Deerhorn, and to continue to spread that every day.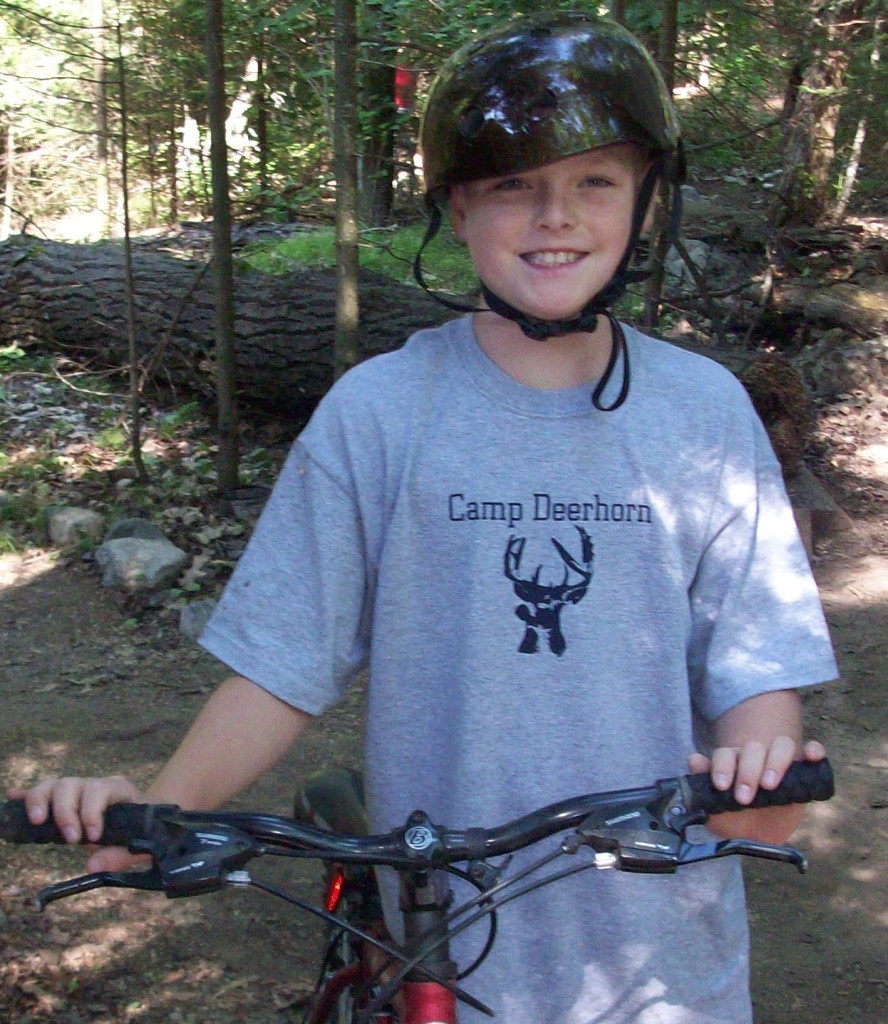 As a kid, I thought of Deerhorn just as somewhere I could go for a few weeks and have the time of my life. It is exactly that. And now, as a young adult, I recognize the other impacts Deerhorn had on my life. Deerhorn is without a doubt a large family and because of that family I have grown up and am prepared for whatever life throws my way.
            I am honored to have had the opportunity to share some of my views of Deerhorn with all of you. I have so much more to say and could easily write for days. In the spirit of Thanksgiving, I want to end this by extending my gratitude to the entire Deerhorn family. Thank you to everyone who has been a part of my life at Deerhorn, including all of my friends and counselors from my time as a camper and all of those who have been a part of my time on staff (so far). I am forever grateful for your friendship. Thank you to the Broadbridges for devoting their time to change all of our lives. And thank you to my own parents for giving me the opportunity to attend Deerhorn. And thank you to all of the parents out there for sharing your sons with me and the rest of the Deerhorn community.
Happy Thanksgiving!