The sun was out again today as campers enjoyed their last full day of activities. Tomorrow morning they will have regular activities, but the afternoon will be a little bit different. Sports and Games played a game called Klepton, which is kind of like a twist on Capture the Flag. They save it for the last full day because it's one of campers' favorites, so everyone had a blast playing it on the soccer field today.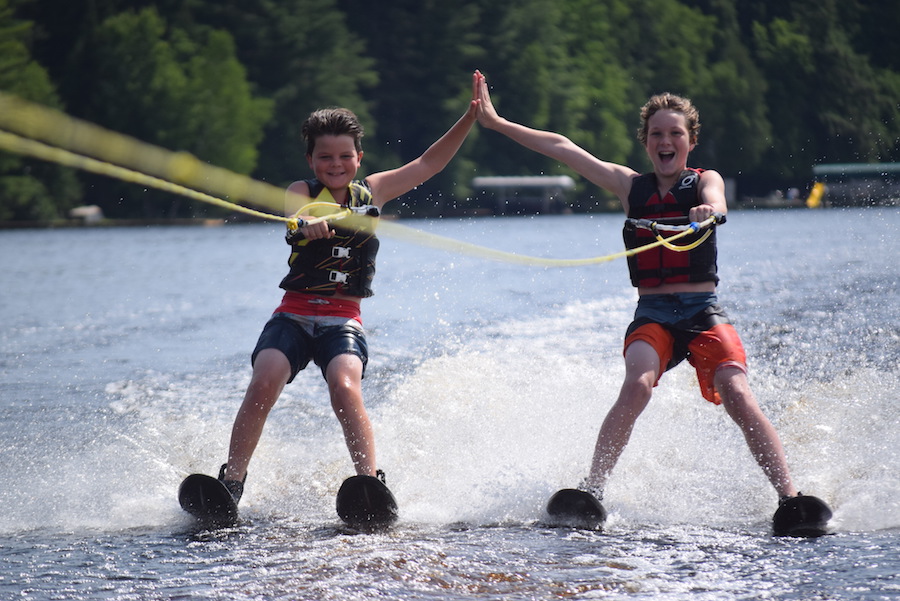 When it's sunny and 80, the best place to be is down at the waterfront. There was lots of skiing, swimming, kayaking, and going down the slide all day. There wasn't much wind for sailing, so kids had a ton of fun playing on the windsurf boards instead!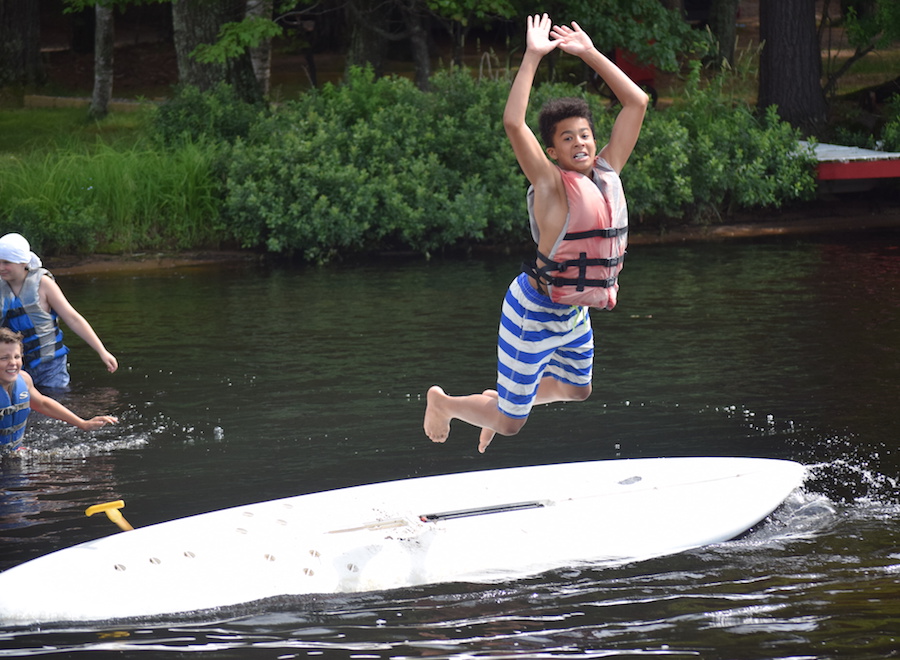 Breakfast this morning was bagels, lunch was Italian subs (crowd favorite), and dinner was chicken tacos. The after dinner activity was a game called Civil War. Like I mentioned in a previous blog, your son should have lots of descriptions to share with you when you ask how to play Scalp, or Klepton, or Gasebolf, or Sprout Ball, or Civil War. I'm sure they have a favorite!
Half the Voyager group spent the afternoon on the lake in their kayaks. It was a beautiful day to be out in a boat on the lake! They learned that kayaking is a lot of fun, but also a lot of work! The other half of the Voyagers will go out on Thursday. The Pioneers left this morning for their five day hiking expedition to the Porcupine Mountains of the Upper Peninsula of Michigan. They were supposed to send me a group photo from the trail, but…I'm sure they were just having too much fun to remember! 😉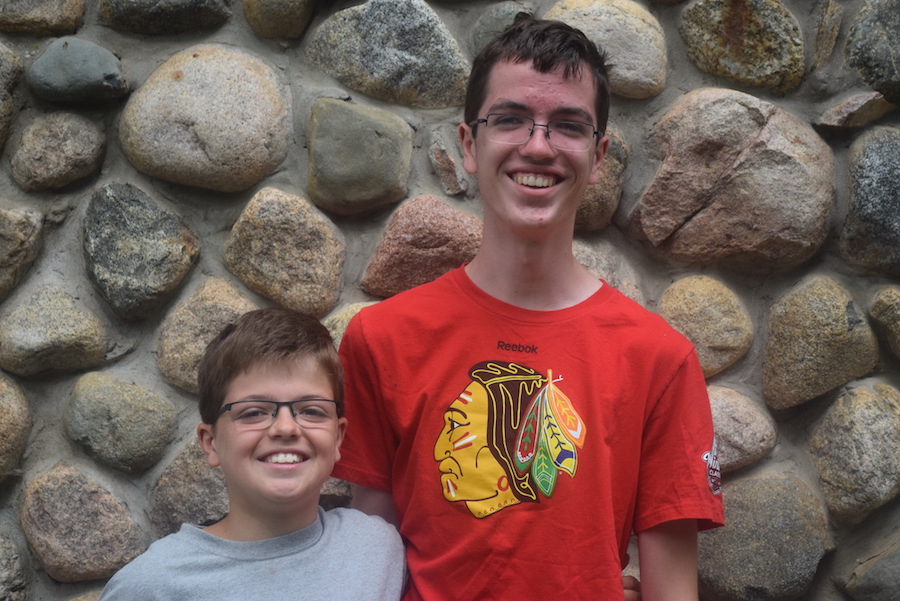 We took "family photos" yesterday, which includes brothers…or cousins…or these days pretty much anyone who wants their photo taken together. We love hearing them talk about how this guy is their brother or how they are "all family now." It's fun to watch the bonds grow at camp in new friendships. But it's also awesome to watch brothers grow closer together during their time at Deerhorn. My second summer as a counselor, I brought my brother with me to work as an AC. We spent the next five years together on staff, and I will always be grateful to Deerhorn for turning my brother into one of my best friends.