While the weather did not exactly cooperate today, the rain did nothing to dampen the spirits of our "Olympians." This afternoon was the Olympics, and kids competed for their teams in everything from tennis to soccer to track and field. The morning was fine weather, and after chocolate chip pancakes for breakfast, kids had some free time to play ultimate frisbee, street hockey, or just hang out with their friends. The rain started around 11. Jake gave a great Words of Wisdom at 11:30 about the importance of being kind to everyone you meet. Lunch today was salisbury steak, and we continued to watch the weather, hoping for a break for the afternoon.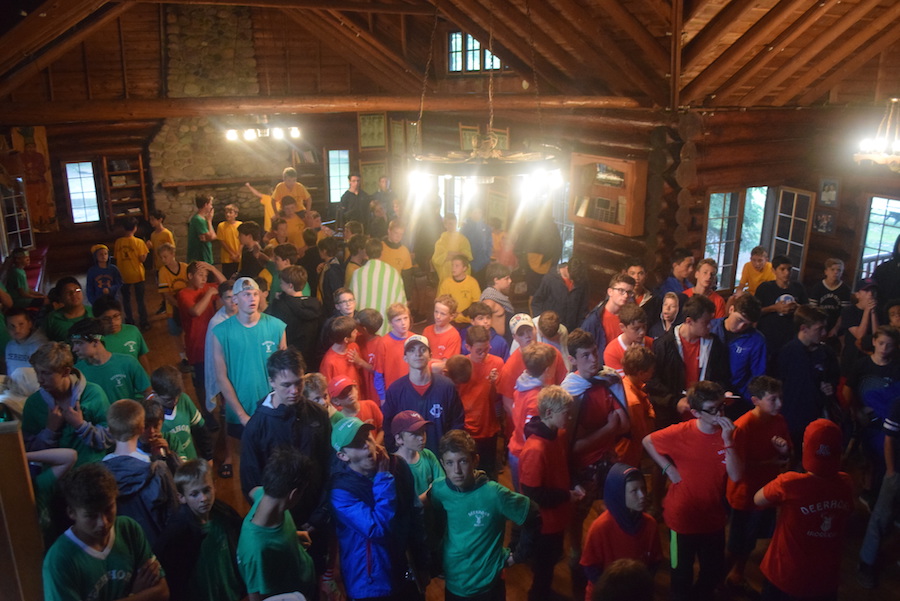 And while it continued to lightly rain off and on the entire afternoon, that did not slow anyone down. Everyone had a great time competing in their events, as well as cheering on their teammates in other events. The volleyball match at the end of the day was a loud raucous crowd cheering for their favorite players! The Navajo took first place in the Olympics, followed by the Iroquois, the Chippewa, and the Apache.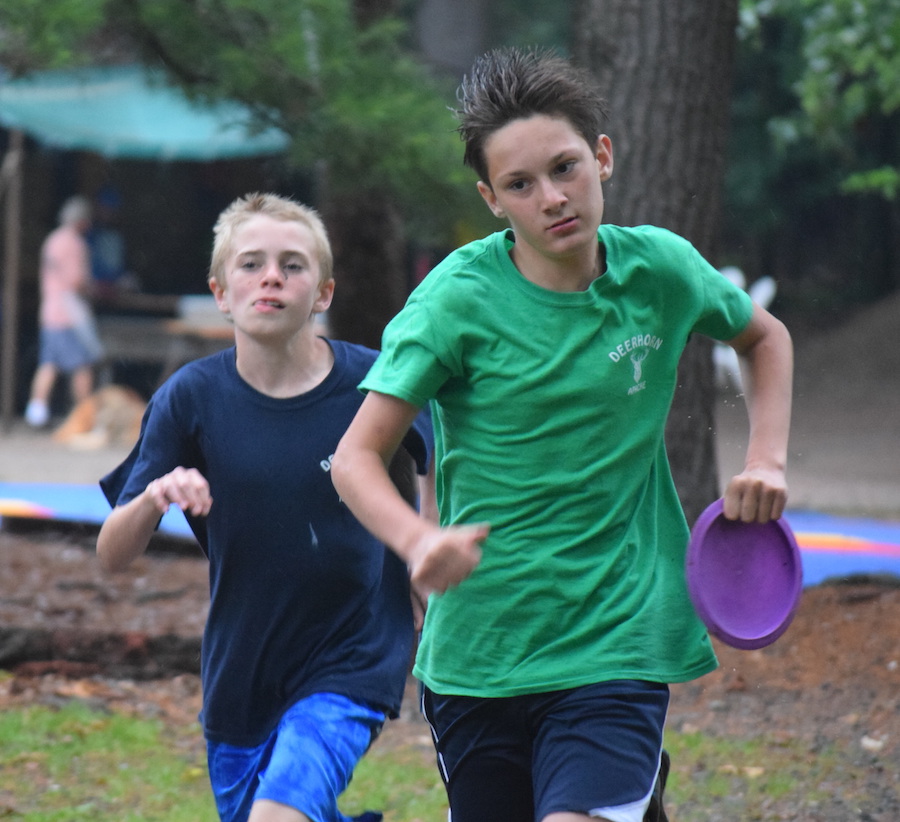 The rain finally quit before dinner, so we were able to have our brats and hot dogs cookout on the beach. After an hour of koogee time following dinner, we all headed to the campfire ring for another incredible Deerhorn campfire!!