This day is packed full! For a day that began with a 60% chance of thunderstorms later in the afternoon, the blue skies have prevailed and it's turn into the most beautiful, warm, sunny day at Deerhorn. We had pancakes for breakfast this morning, and pizza bagels for lunch. (Definitely a camp favorite!)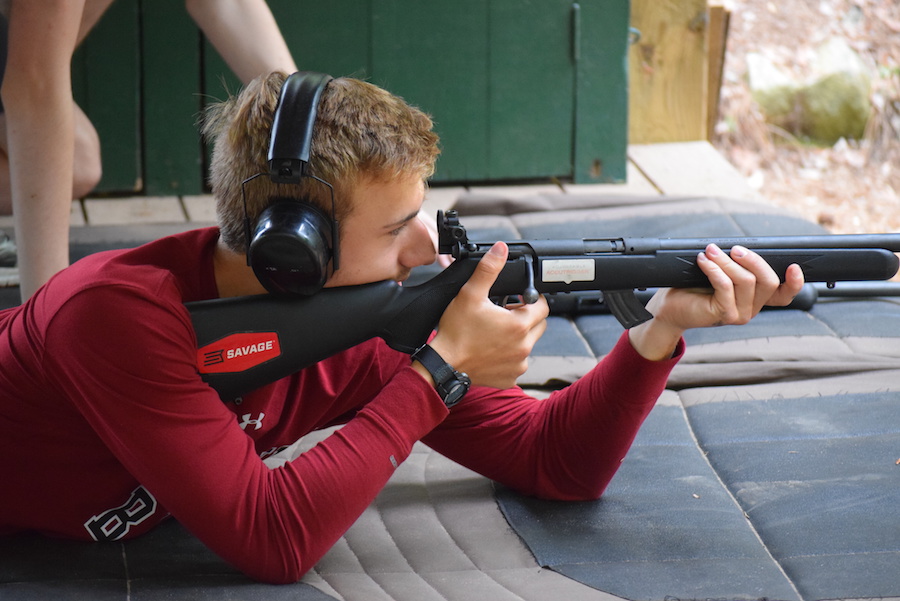 Our hockey camp continued this morning, and all activities are in full swing. It's a beautiful day to go sailing on the lake or take a trip down the waterslide! Sports and Games is playing Quidditch today. While it does not involve flying broomsticks, there IS a golden snitch, a counselor dressed in yellow who is running around camp being chased by campers. We love the creativity of our counselors!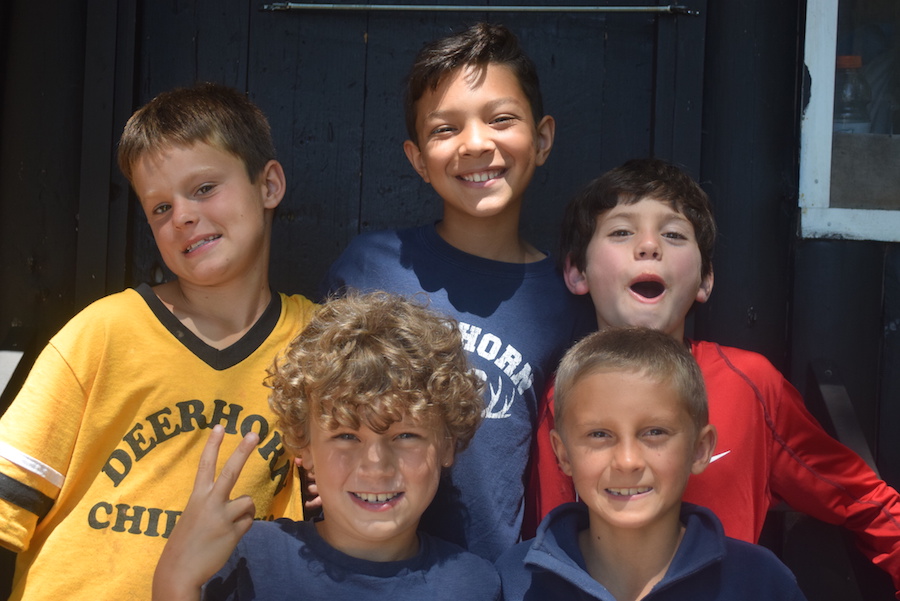 We managed to get all the koogee pictures today during rest hour. It's kind of like wrangling cats, and some are more cooperative than others! Everyone is excited because tonight after dinner (ravioli), we are all headed to the ice rink for a Deerhorn hockey game. It's a blue on white game, with Deerhorn vs Deerhorn, and kids get to cheer in the stands (and get money out of their account for the concession stand…let's be honest, that's the true  highlight. 🙂 ) We are all looking forward to the fun night!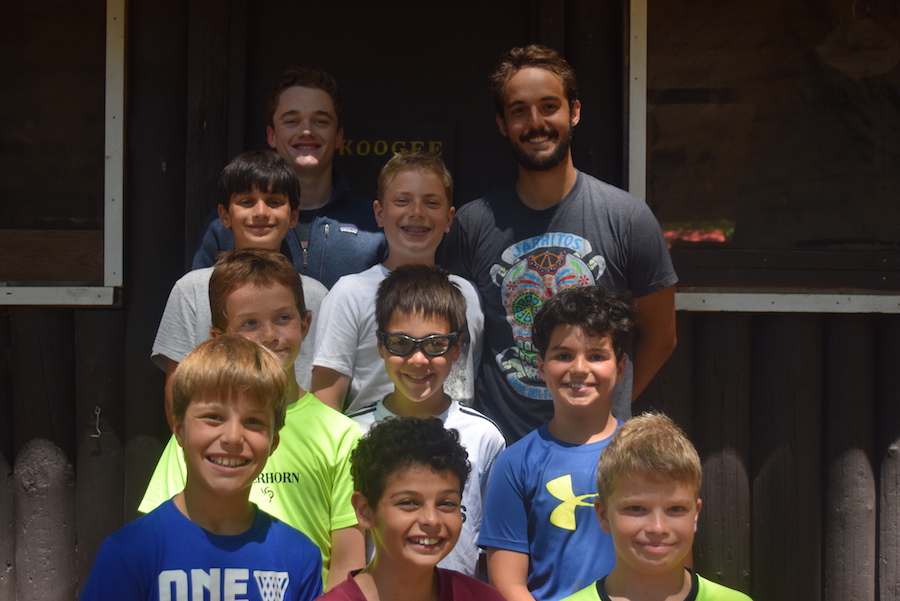 Pioneers and Voyagers have begun their meetings at rest hour to prepare for their trips, discussions about Leave No Trace ethics and the meaning of leadership. Pioneers will leave Monday on a five day backpacking trip to the Porcupine Mountains in the U.P. of Michigan.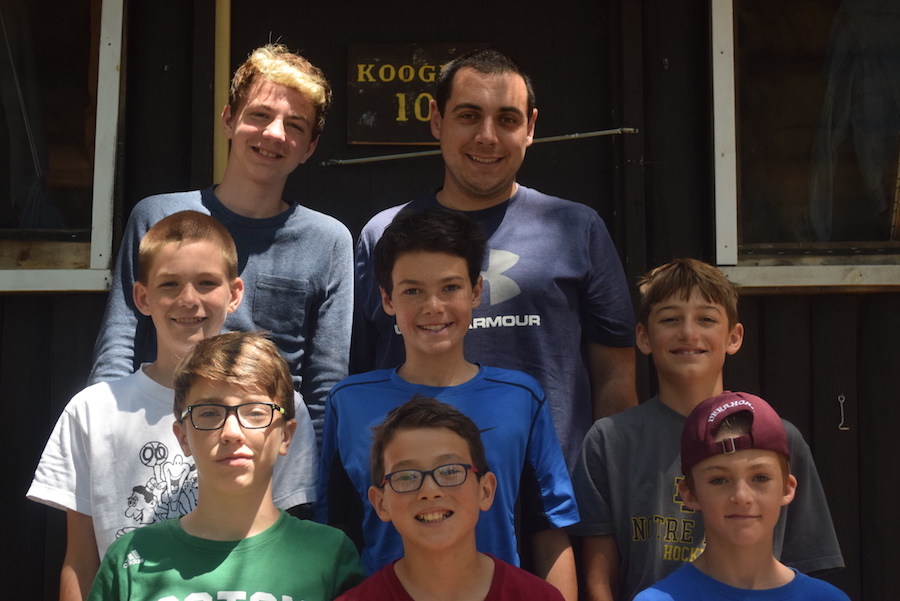 While koogee pictures aren't always the easiest to get accomplished, it's fun to see them all together. Sure, there are plenty of kids who come to Deerhorn with friends from home. But there are just as many who first came to Deerhorn knowing no one and now hold dear these friendships they have made at camp…friends they only get to see for these two weeks. Whether they are 9 and figuring out how to live with four other boys in the same koogee for 2 weeks, or they are 15 and figuring out how to pack for an 8-day trip with their friends in the wilderness…these friendships are constantly growing and changing, just like these boys. And they are one of the greatest gifts you have given your son by sending them to Deerhorn.