Today's forecast didn't look great. It was supposed to rain most of the day, but we woke up this morning with no rain in the forecast! The sun peeked through the clouds on and off throughout the day, and it turned into a really nice day for our guided fishing. We were just so glad it didn't rain all day!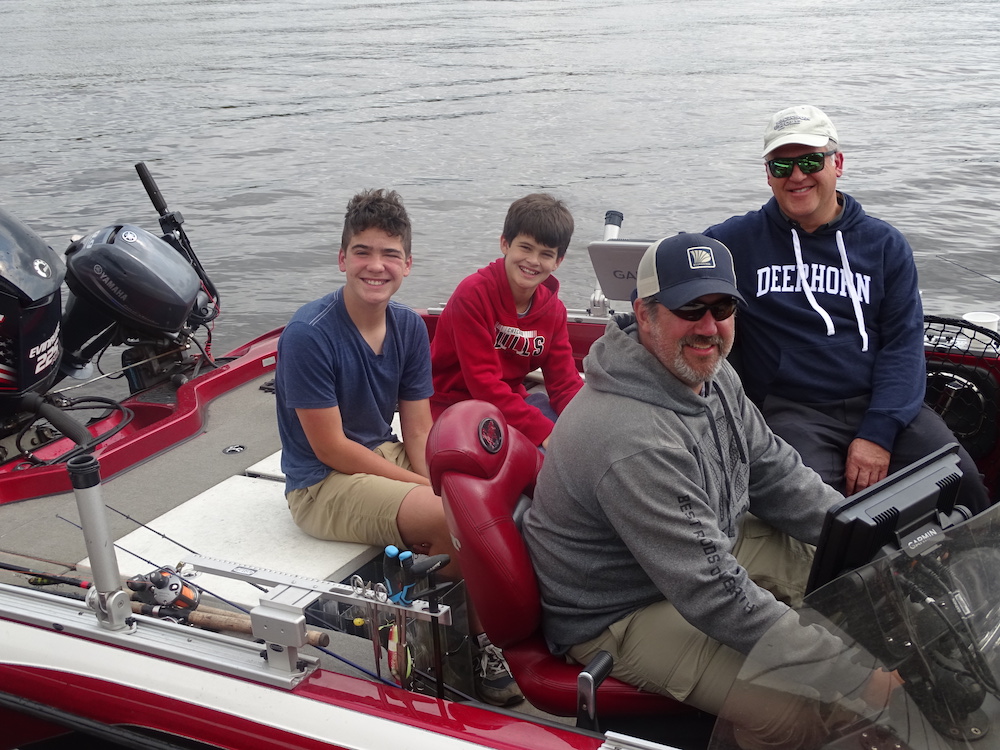 Kids and dads went out with our guides throughout the day, hoping to catch that elusive musky, the fish of 10,000 casts. There was only small musky caught this morning, but lots of smaller fish caught all day.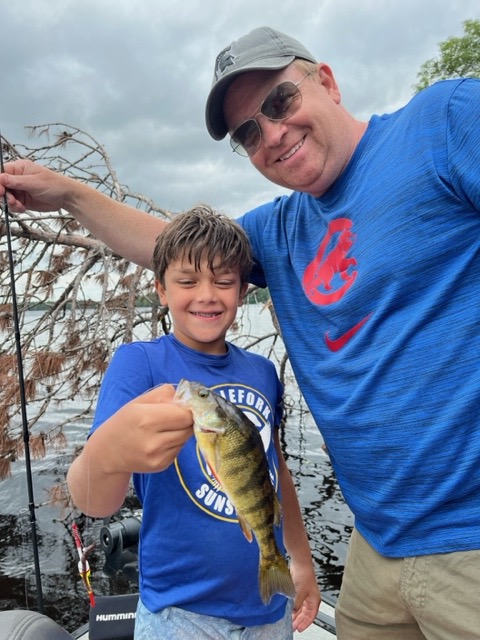 Most importantly, everyone had fun with our fishing guides! Otherwise, all activities continued today, on our last full day of our second Father Son session. This afternoon before dinner there was a staff vs dads softball game where the staff came out victorious. After dinner, we all gathered on the soccer field for dads vs staff vs kids Braveheart. Lots of competitive people out there on the soccer field! 😉 We'll end this fun day with another Deerhorn campfire. Thanks to all of our dads and sons for joining us for a really fun four days!