The clouds gathered last night and we made it through the morning of activities with no rain…but when lunch time rolled around, the rain started and pretty much lasted the rest of the day. But judging by the smiles on faces and the laughter coming from the swimming beach, the rain did nothing to dampen moods around here. There was no thunder or lightening, so the kids in swimming this afternoon played happily in the lake while the rain continued.   Some activities were able to carry on uninterrupted, like riflery & crafts. Others took their activities into the lodge for rafter ball tournaments or board games.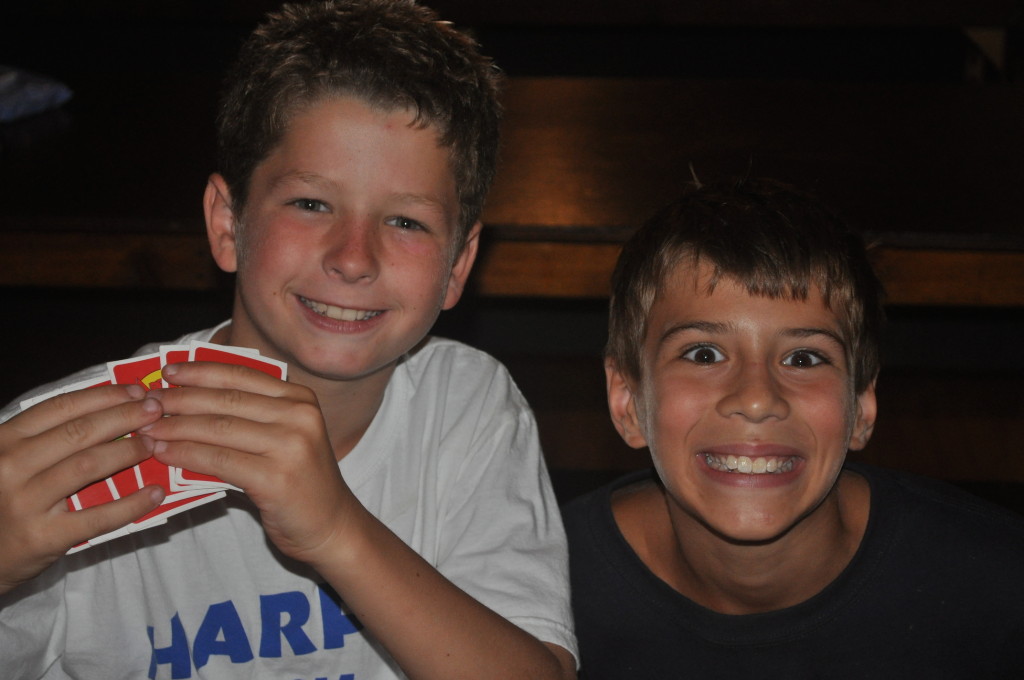 We like to joke around here that it never rains at camp.  It's partly true because a rainy day is just another opportunity for creativity to shine. Our counselors always come up with great ideas for fun new games and activities when rain forces a change in plans.  The weather forecast looks good for the rest of the week, so we look forward to continued regular activities tomorrow.
Today's breakfast was bagels, and everyone agreed that our lunch of grilled cheese and tomato soup was the perfect rainy day comfort food.  After dinner, counselors organized a casino night in the lodge, while other kids played ping pong in the wolf den. It was another great day at camp, because, rain or shine…the fun must go on!