It's hard to believe it's the last Sunday of the summer…last Sunday event, last cookout on the beach.  Time really does fly when you're having fun, and this session is almost half over!  We all enjoy Sundays at camp because they're a little different, a little more laid back, and provide a break from the regular routine. We slept in an hour, and enjoyed cinnamon toast for breakfast at 9.  Campers enjoyed some rare free time after breakfast. Some worked in the craft shop, played ultimate frisbee, or street hockey on the Skeeter. The other half of camp came to the store to buy their team colors. 🙂  Kids were excited to buy bandanas, hats, socks, and shirts, all in the team colors they wore with pride. The store was open for an hour and a half, and kids just kept coming!
At noon, Nick Perez gave the words of wisdom at the campfire ring, where we all enjoyed the sunshine and breeze off the lake.  He spoke mostly to our first year campers, giving them advice about how to make the most of their time at Deerhorn. We loved the Thanksgiving dinner for lunch at 1.  Today's Sunday event was the Olympics, where campers competed against other teams in many different events, like soccer, basketball, swimming, volleyball, tennis, hockey, & sailing. It was a wonderfully warm afternoon, and the Olympics finished up down on the waterfront, where the leaders completed a triathlon. Everybody had a great time. The Iroquois took first place, Apache second, Navajo third, and Chippewa fourth.  All of the pictures from today's event, along with other pictures from D session, can be found on our Shutterfly site. Click HERE.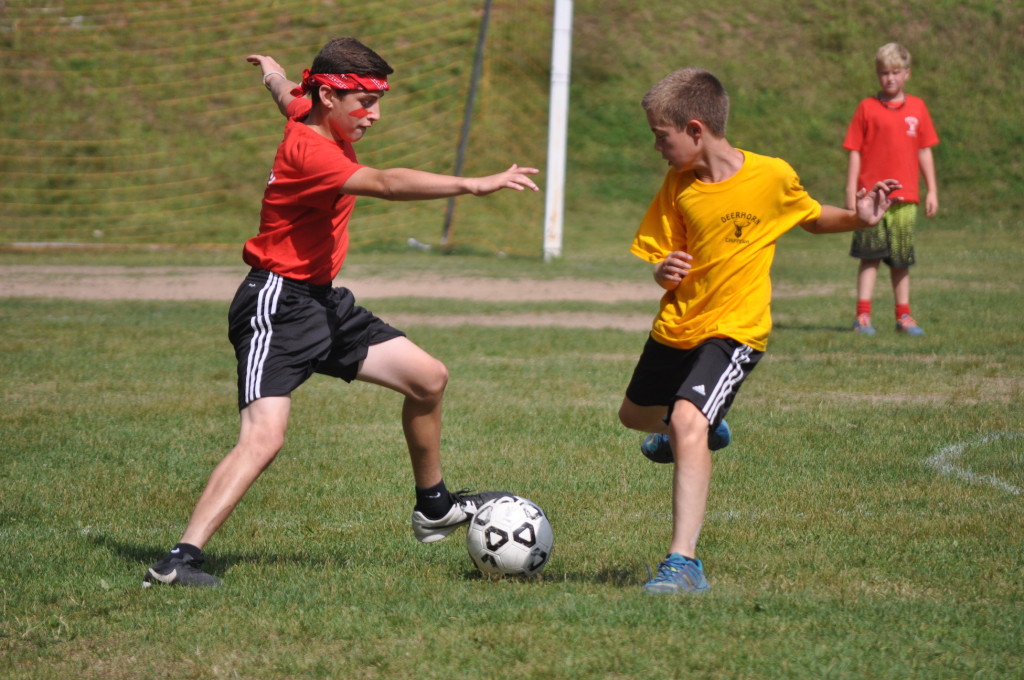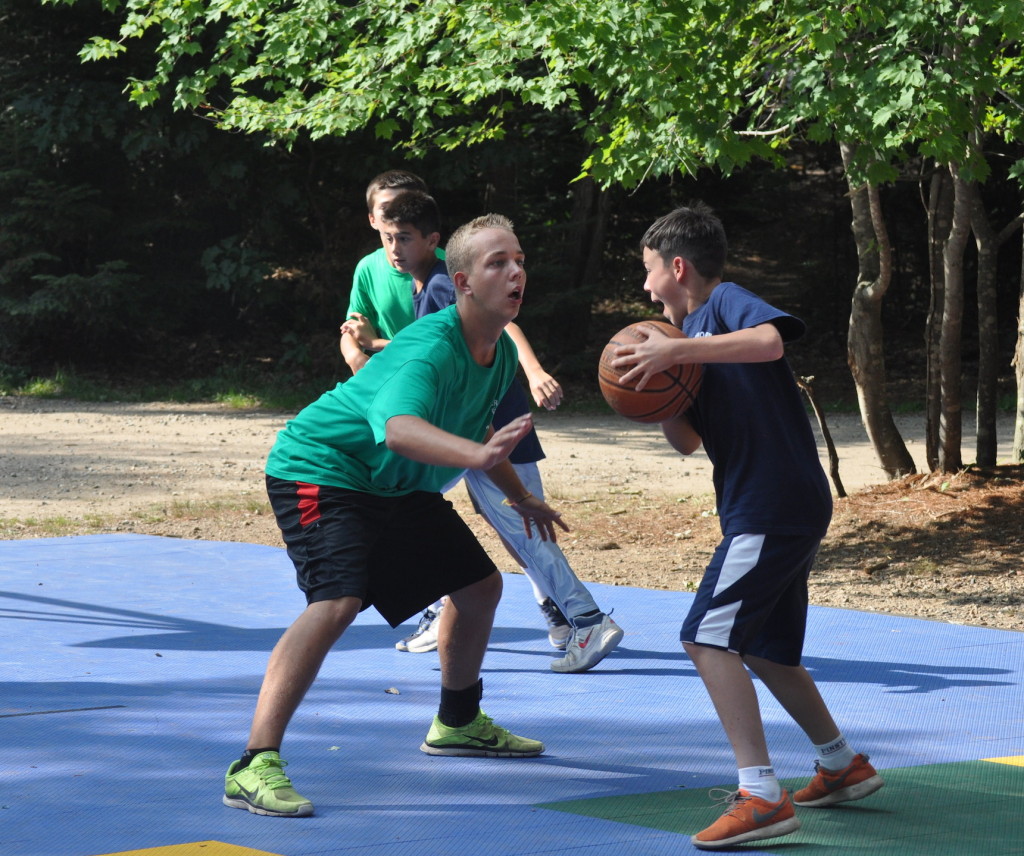 After the Olympics, we had burgers for dinner on the beach, and then campers gathered with their cabin mates for koogee time. Finally, we ended the day with our last regular session campfire.  We are blessed every summer with many amazing entertainers and they always wow us at the campfires.   It was another great day up at the Horn!