Sundays are a little different around Deerhorn, and we all welcome the change in routine.  We sleep in an extra hour and have breakfast (french toast) at 9:00.  After that, it's some rare free time. But even though there aren't regular activities, there was still a lot going on this morning.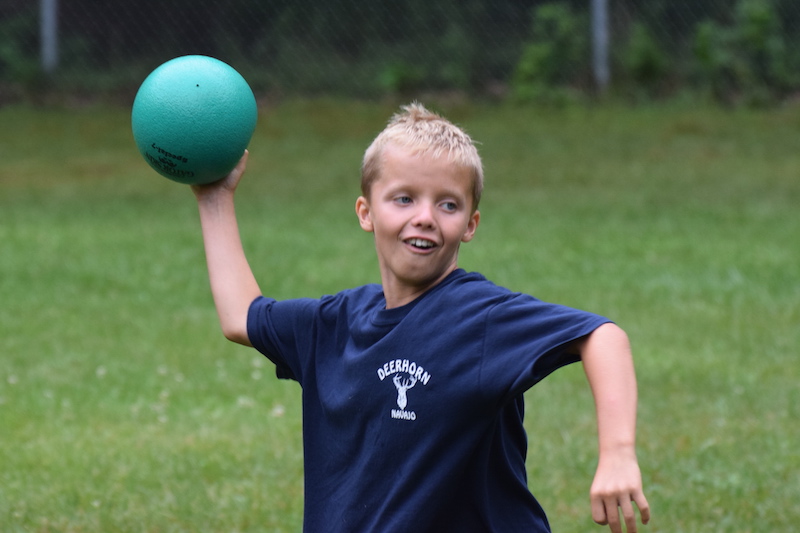 The E session boys were busy as their counselors, Jake & Spencer, played Sprout Ball with them, then Nuk 'Em, then sand castle building on the beach.
Lots of kids played ultimate frisbee on the soccer field, and also street hockey on the Skeeter.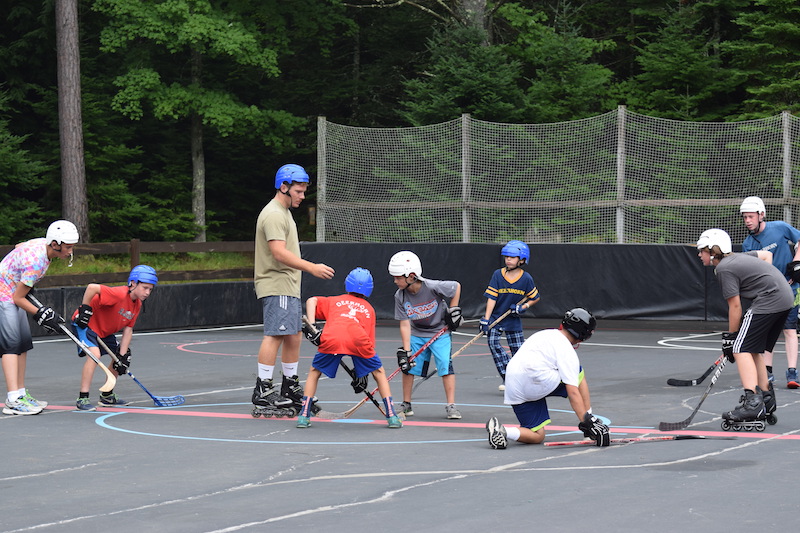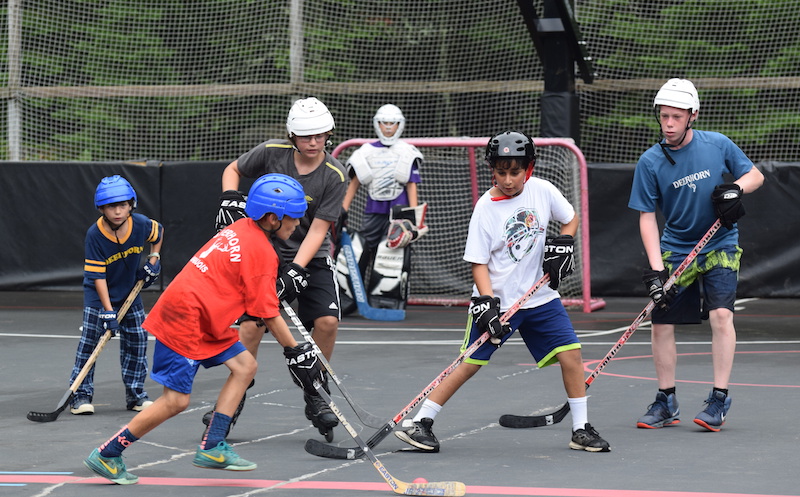 At noon, Mike Maicke (who we know as Squirrel), gave a great Words of Wisdom talk about not letting fear stop you from trying new things…"What would you do if you weren't afraid?" At one, we had lunch of ham and cheesy potatoes.  After rest hour was our Sunday event, Attack of the Sioux.  This is an event where the counselors make up the 5th team in camp, the Sioux, and the other four teams compete in activities against them.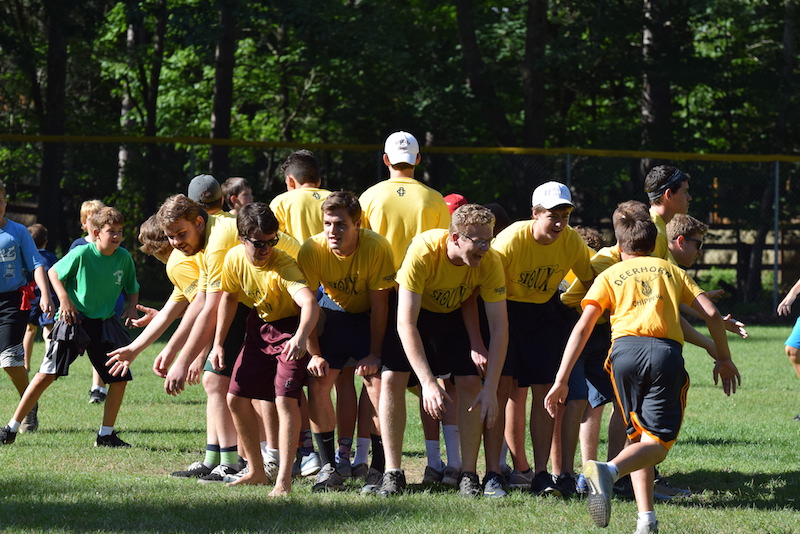 The event ends with Scalp, and campers really look forward to trying to take down the counselors and pull their flags. After our picnic supper of hot dogs on the beach, it was time for koogee time, followed by a Sunday night campfire, packed full, as always, with lots of great entertainers!