This is one of the joys of the three week session…days like this when the sun shines and the breeze blows and we have settled into a good routine…and things feel just a little calmer than they normally do. This session is definitely still full of lots of energy, especially with the addition of our Spike Bucks. But most of camp is full of older campers who have been around awhile. They know the routine, they respect the rules, and they are grateful to be a part of Deerhorn.  There are always a few bumps in the road, but C session allows us all to settle into a true camp routine for awhile, and we all relish it.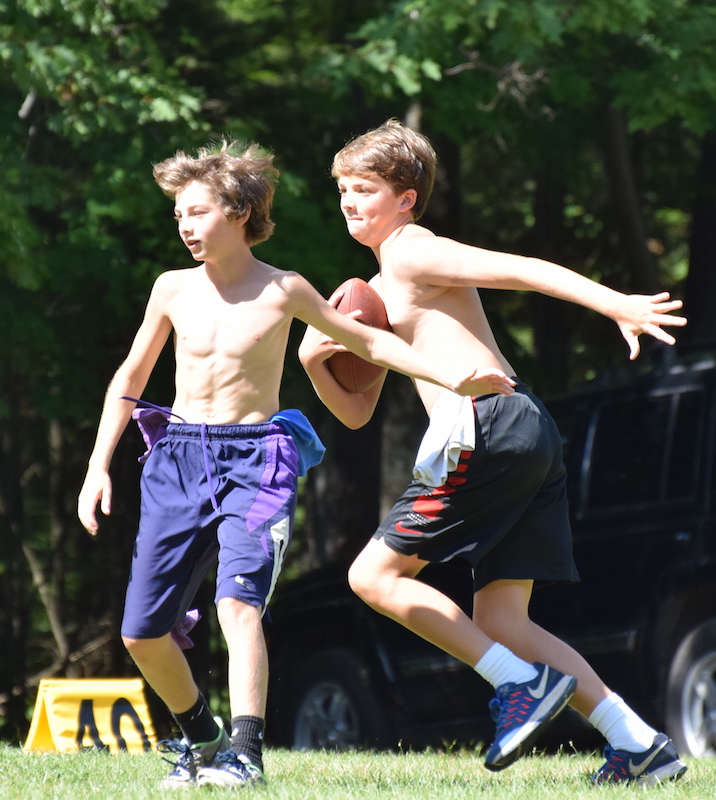 Sports & Games played flag football on the soccer field today, and everyone was excited to have doughnuts for breakfast! Lunch was chicken patties and dinner was Thanksgiving dinner, complete with turkey, mashed potatoes, and stuffing. I think it's safe to say most would agree it was a banner day of meals at Deerhorn.
Other than that, it's business as usual here at Deerhorn. Our Spike Bucks are loving camp and they run everywhere they go, because life is just too short to leisurely walk! We have been truly blessed with this amazing weather and are having a great time in activities. For sure, life is good…but at Deerhorn, life is better.