What an incredible day! We could not have asked for better weather for the last day of our first Father Son session. All day I heard dad after dad say, "This weather…this day…it's amazing!" We all enjoyed the sunshine, blue skies, and mid 70s temperatures.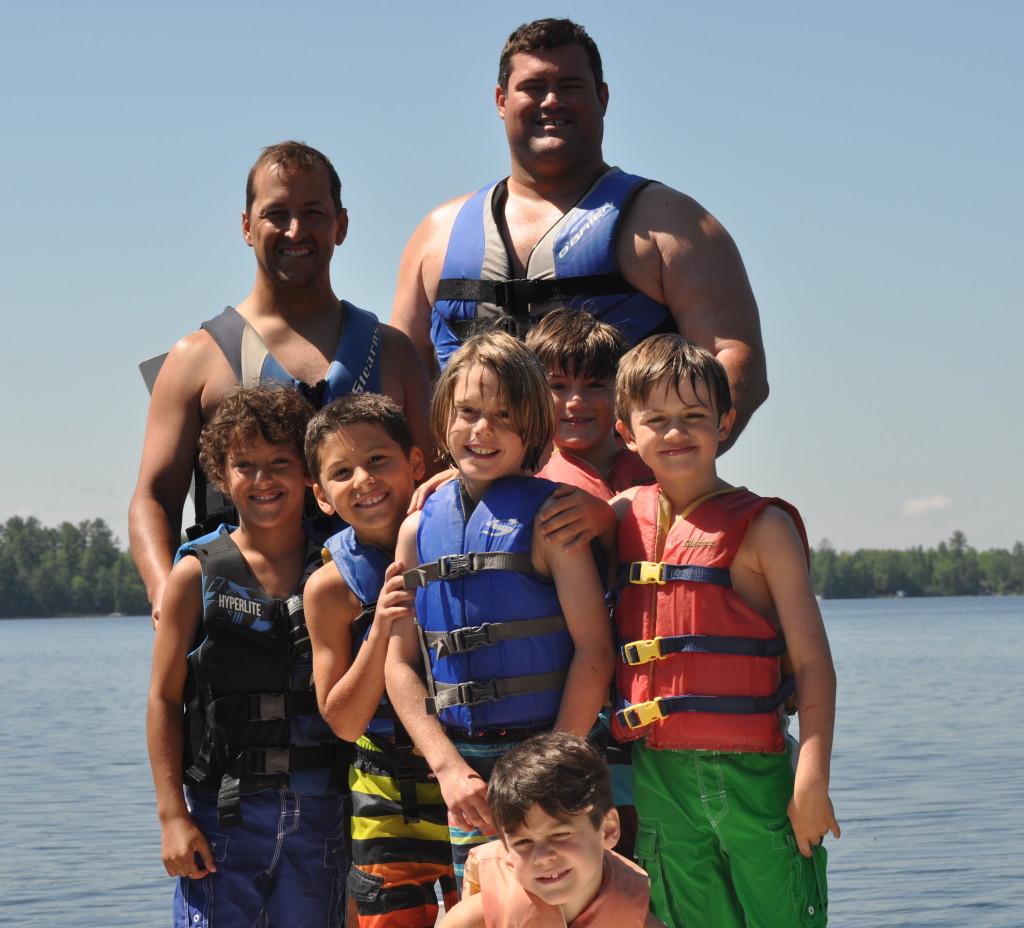 The waterfront was the place to be this afternoon…lots of kids taking many trips down the slide, the Rave was busy all day, and lots of families took out kayaks and canoes.  Quite simply, it was a perfect day at camp.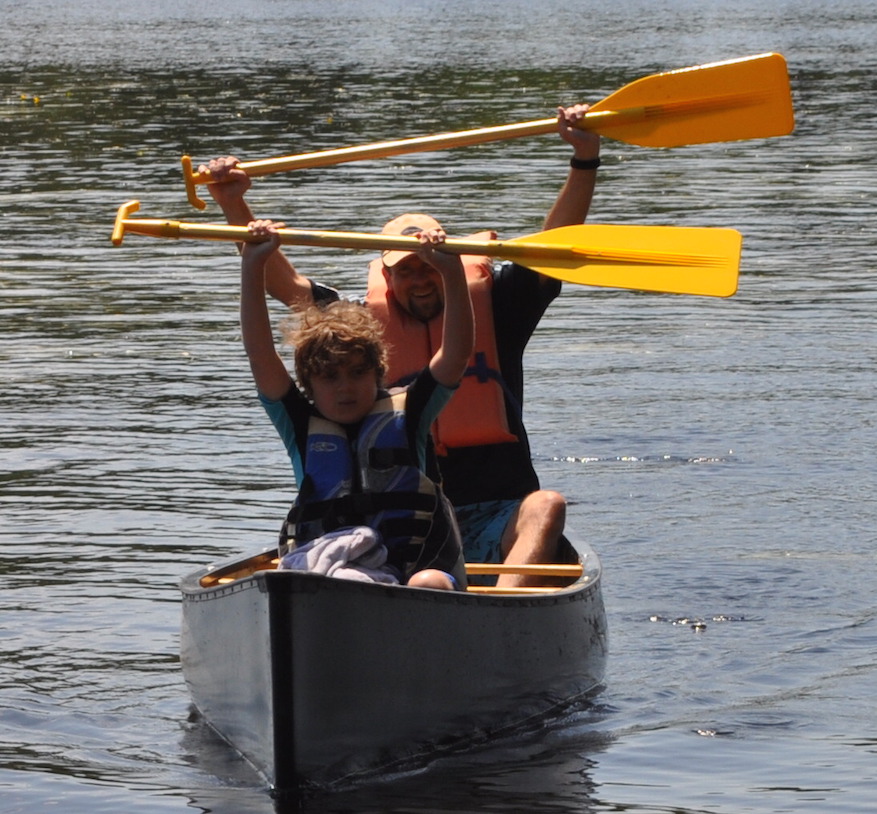 It was also our guided fishing day. There weren't many fish caught, though Tobin & Bain Flavin did land a 35 inch musky.  We had activities running all day, and then had our closing dinner tonight with speeches, songs, and awards given out.  After dinner, everyone got in on the action at the soccer field for some all-camp Scalp, pitting dads vs. staff vs. kids.  The kids may be small, but they are mighty, fast, and big in numbers, so they held their own against all the grown-ups!  We ended the day with another great campfire.  Breakfast this morning was scrambled eggs, lunch was Italian subs, and dinner was beef and noodles.