The end of C session is always hard. The majority of our teenagers are here during this session, and for most of our Voyagers and Pioneers it's their last camper year. It's always hard to say goodbye to kids who we've watched grow up and who have spent the last five weeks with us. There will always be a place for them at Deerhorn, but it's still the end of an era.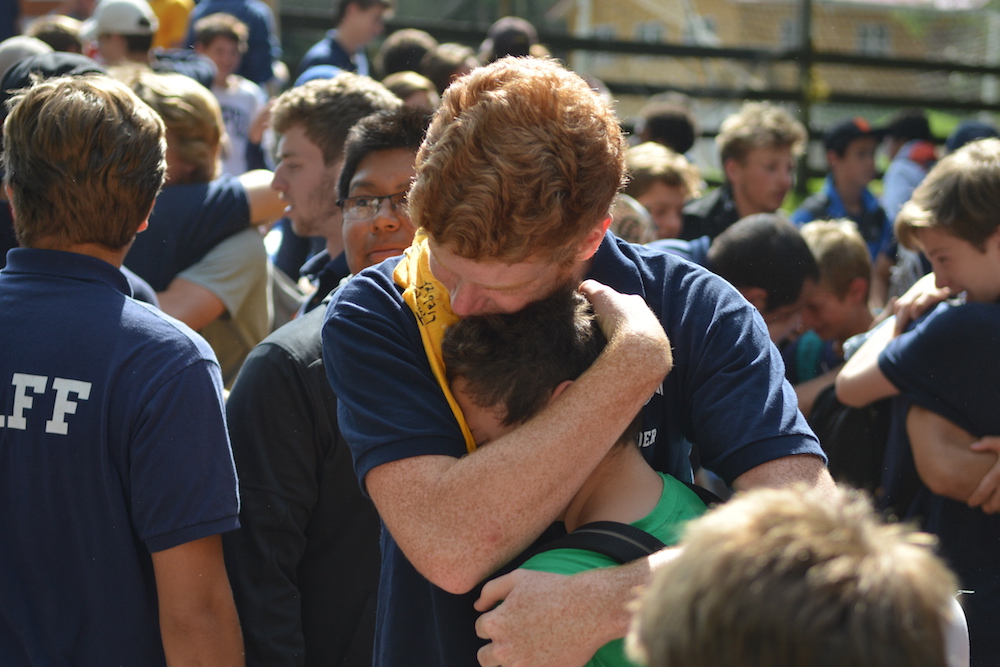 Those bus photos are some of my favorites, however. Yes, they are sad, but they are also filled with such love and such a perfect example of what makes Deerhorn amazing. These boys openly weep with each other because they are sad to say goodbye and to leave this place. There's no holding back tears. There's no shame in others seeing you cry. They learn at Deerhorn that manliness really does require kindness and showing emotion goes hand in hand with that. Washington Irving said "There is a sacredness in tears. They are not the mark of weakness, but of power…they are messengers of unspeakable love." There is such power in the love that surrounds these boys.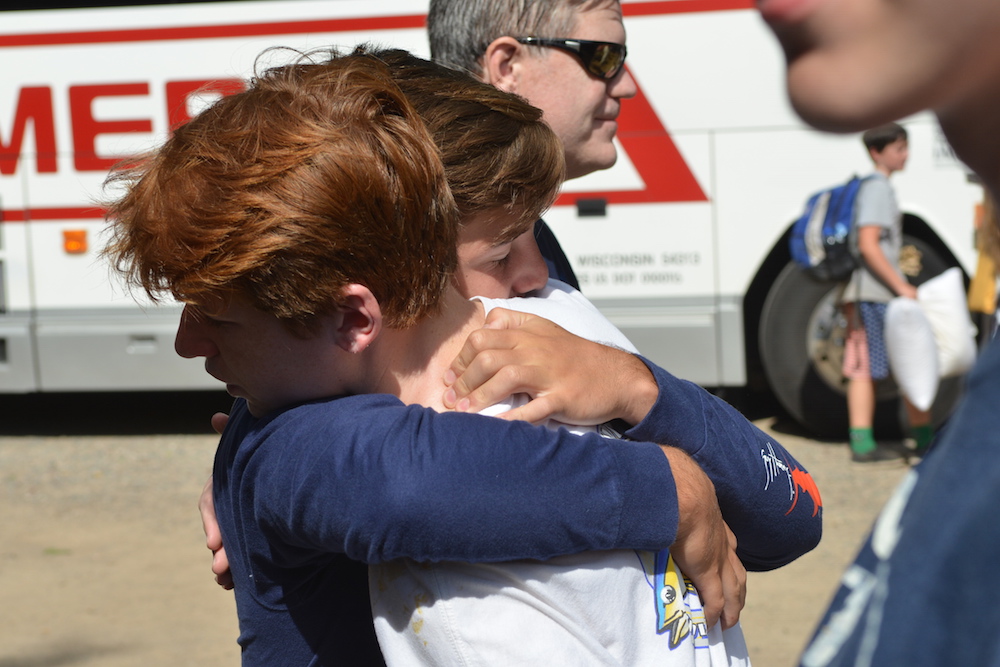 At this morning's awards breakfast, we passed out many awards like Most Improved in each activity, and patches earned for stars. Gabe Gordin won the 11 and under tennis trophy, while Blake Friesen took home 12 and over champ. Jamie Rosenzweig won the ping pong tournament. Spirit awards went to Walker Dulaney for juniors, Jamie Rosenzweig for intermediates, and Eli Whitney for seniors. Outstanding camper trophies went to Navin Linson for juniors, John Conant for intermediates, and Dale Michels for seniors. We also passed out the most prestigious award given to a camper, the Stinky Robinson Knife Award. It is given to the senior boy who has given the most in service and loyalty to Deerhorn. This year's recipient was Ryan Kennedy. The Navajo pulled into first by a small margin, but with one session to go, it's anyone's game. Check out our team competition page for the full scores. Videos from today's speeches will be shared soon on our Facebook page!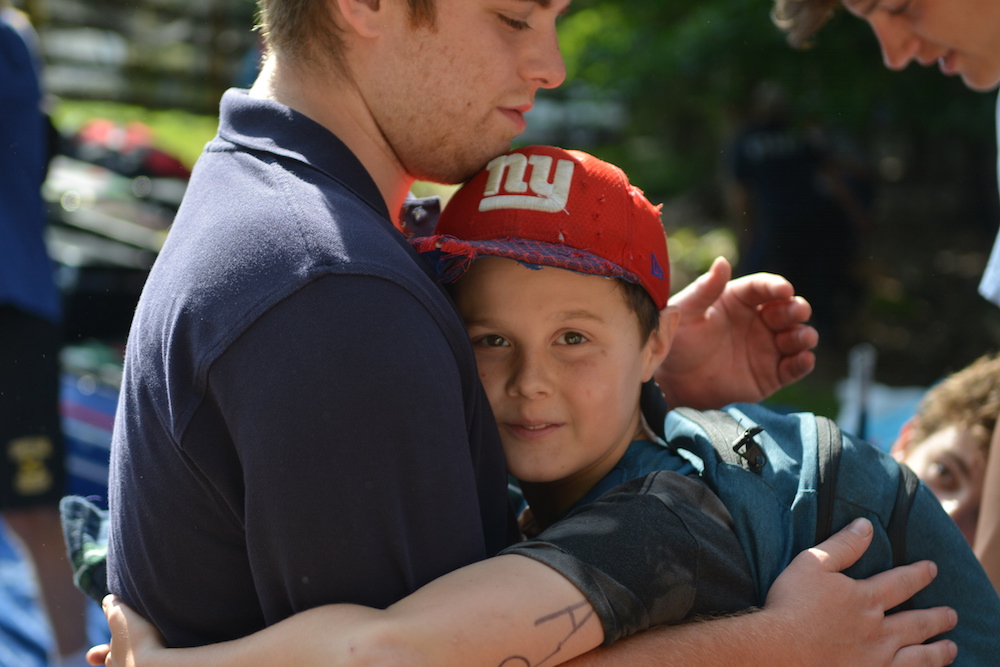 We have 22 kids who are staying over for D session and we had to change some plans for this afternoon because of rain coming in. At 2, the bus took them to Hodag Lanes for some bowling, and then they were headed to the Birchwood for dinner. They'll head back to camp afterward to hang out in the hall tonight. Despite the change of plans, kids were really excited for the afternoon.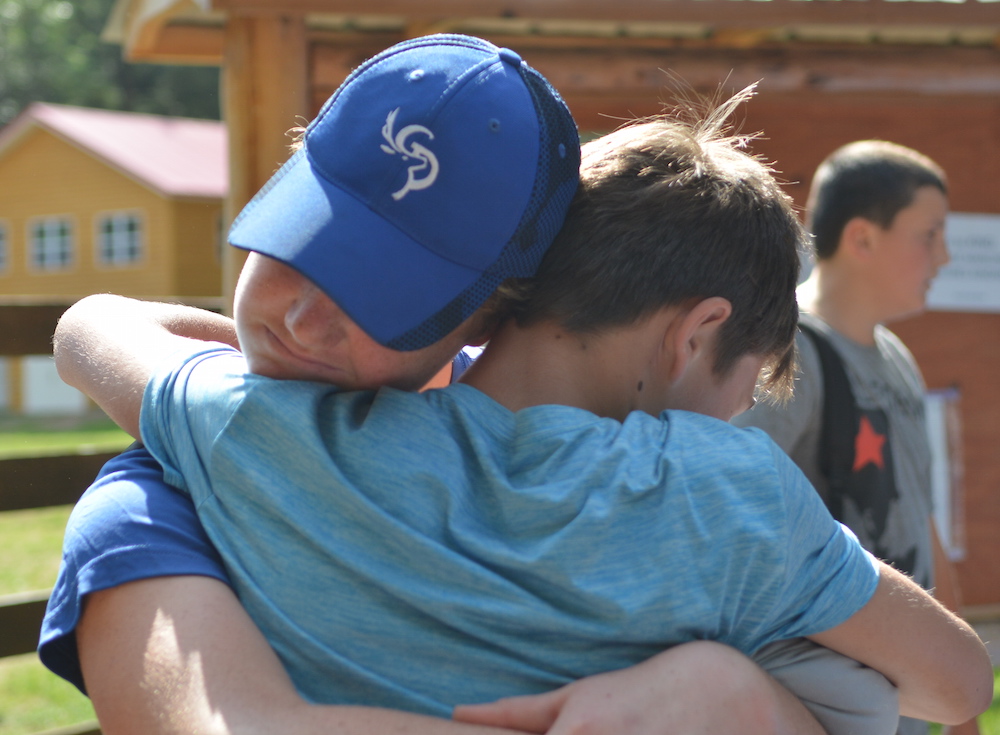 Three weeks sure flew by quickly. Many thanks to all the parents for sharing your kids with us for that long!