Today might be the busiest day of the entire summer at Deerhorn… SO much going on it's hard to know where to start. The Lake Superior overnight trip left this morning with 34 kids.  Their first stop today was the Wildwood Animal Park in Minocqua. Kids love that place, with deer wandering around that you can pet, baby bunnies to hold, and even giraffes you can feed!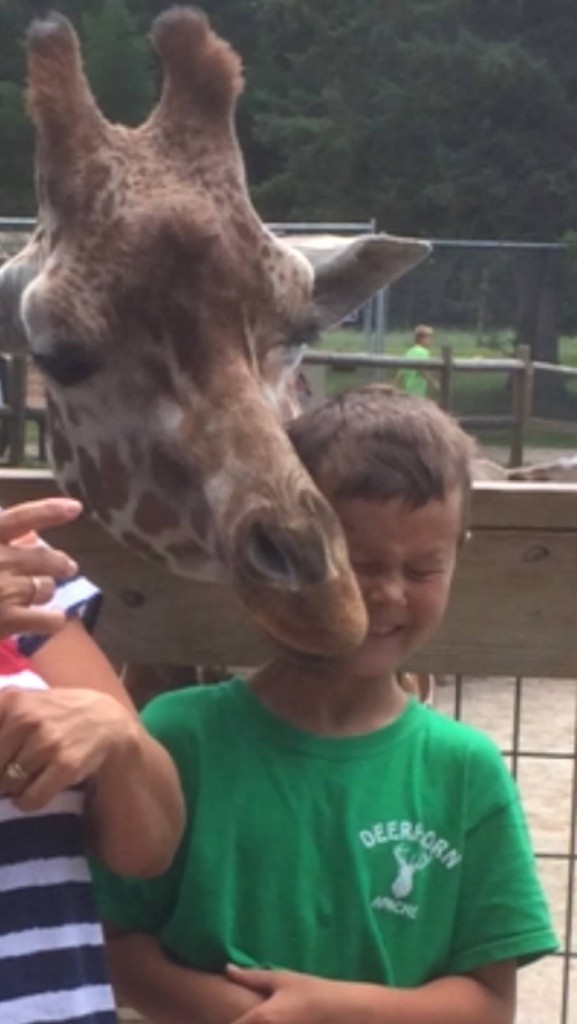 They traveled up to Bayfield, Wisconsin and took the ferry across to Madeline Island, where they got to swim in the frigid waters of Lake Superior for the afternoon.  They had a picnic supper on the beach, then traveled back to the mainland to camp out overnight and enjoy a campfire before bed. Tomorrow, they'll go berry picking in the morning, see a chainsaw carving demonstration, then stop at Copper Falls State Park for some hiking before they head home by dinner. It's always a great trip and kids have a blast.
Back at camp, the Voyagers spent the afternoon food packing for their 8 day expedition.  Food packing is when the trip really starts to feel real, as they load up their bags with Gorp (trail mix), pasta, tortillas, and learn about how to cook in the back country.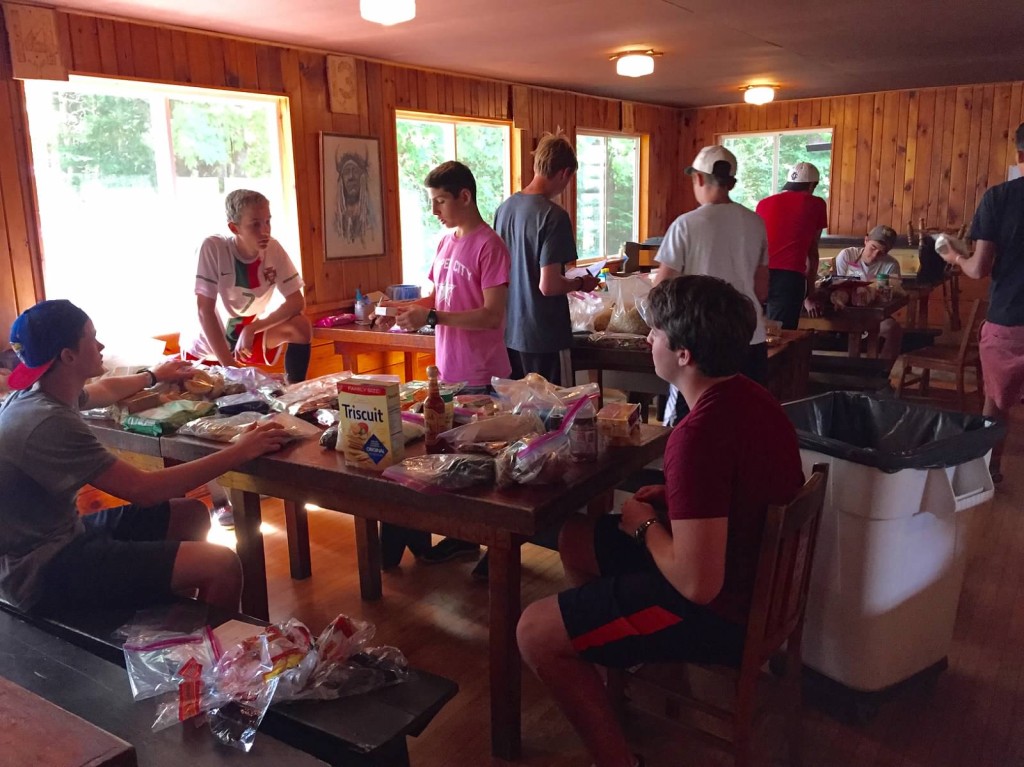 The campers who stayed back at camp were put into temporary activity groups by age and did the same activities as usual, but not necessarily the same schedule.  The sun shone again today and allowed kids to do a lot of swimming, sailing, and just plain fun on the beach!  Breakfast was french toast, lunch was pizza bagels(!), and dinner was baked chicken.  Whether kids were here or on the Lake Superior Trip, I think it's safe to say that everyone had a great day!