It's always hard to believe when the summer comes to a close. Today was the last day of activities for the summer of 2014, and everyone made the most of their day. Riflery and archery saw lots of action, the crafts shop was crazy busy with everyone trying to finish those last crafts projects, and the waterfront had a steady flow of people all day. There were tons of great Rave launches, and even a few dads trying the waterslide!
Sports & Games played World Cup and flag football this morning, then played a camper favorite, Klepton, in the afternoon. Breakfast was pancakes, lunch was grilled cheese & tomato soup, and dinner was chicken tenders. Tonight after dinner we played everyone's favorite, fathers vs staff vs kids, in Scalp! There was even a "team Nick", who decided to take on all the other teams with just the three of them.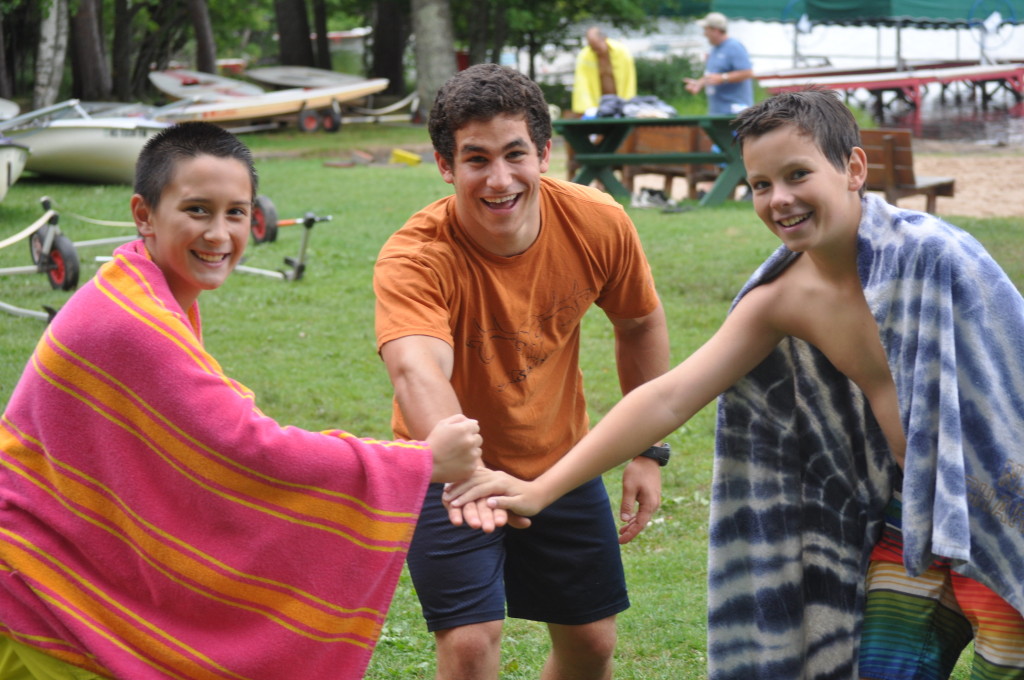 Everyone had a blast! And now we head to the last campfire of the summer…always bittersweet.