The dining room is decked out in red, white, and blue, campers are sporting some great patriotic gear, and everybody got a flag bandana at breakfast this morning! We sang the National Anthem and also Bappy Hirthday to America! It's been a great 4th of July here at camp already!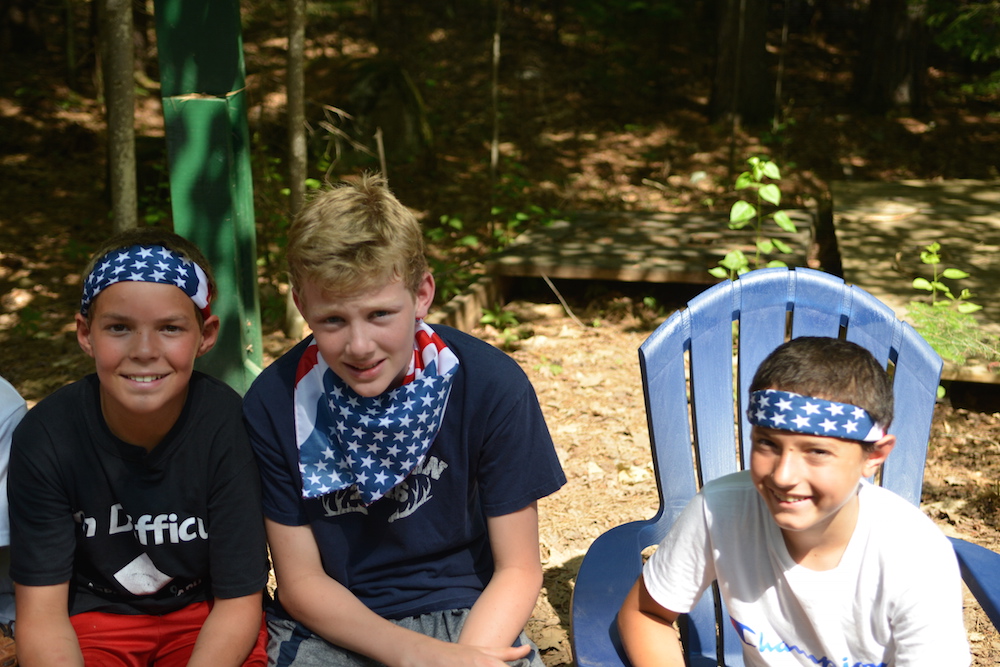 Breakfast this morning was a big one, with sausage and egg sandwiches, tater tots, AND coffee cake! We laughed at our greek lunch of gyros, hummus, and homemade pita chips on this patriotic holiday! Sports and Games is playing America's pastime, baseball, up on DK Field. Some of the older swimming groups did some synchronized swimming routines this morning, which is always hilarious!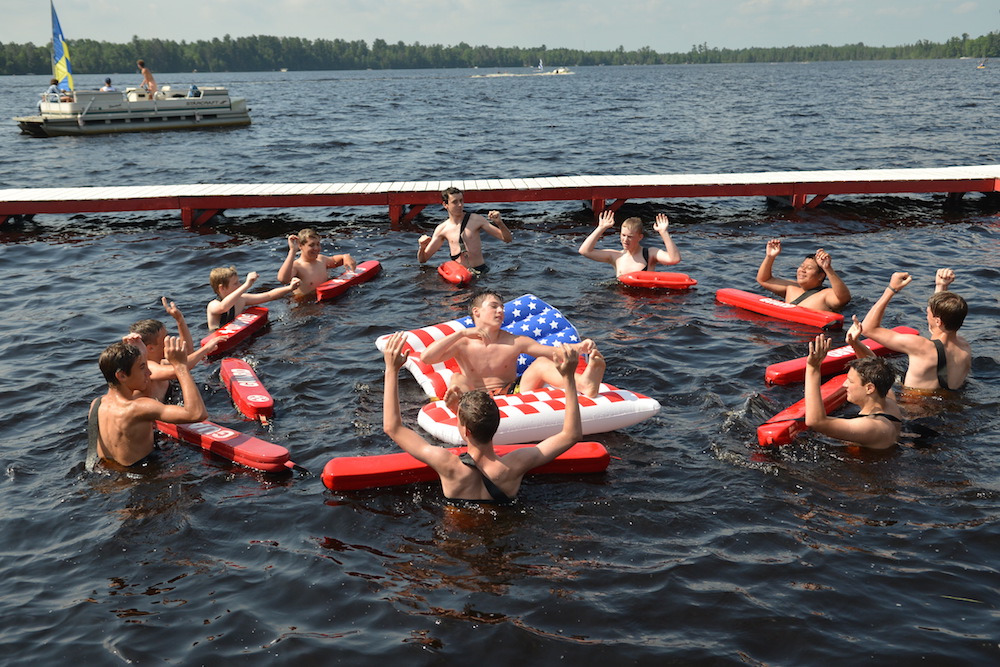 We had a brief rain shower come through this afternoon, but otherwise the sun has shone. Our 15 year olds started their game today at G-Swim, the Zombie Apocalypse. Kids get so excited about that game. One person is "patient zero" with red paint, trying to find all the others. Whoever is "infected" with the red paint each day becomes a zombie the next day, ready to go hunting for all the others. Kids find some creative hiding places around camp to stay safe!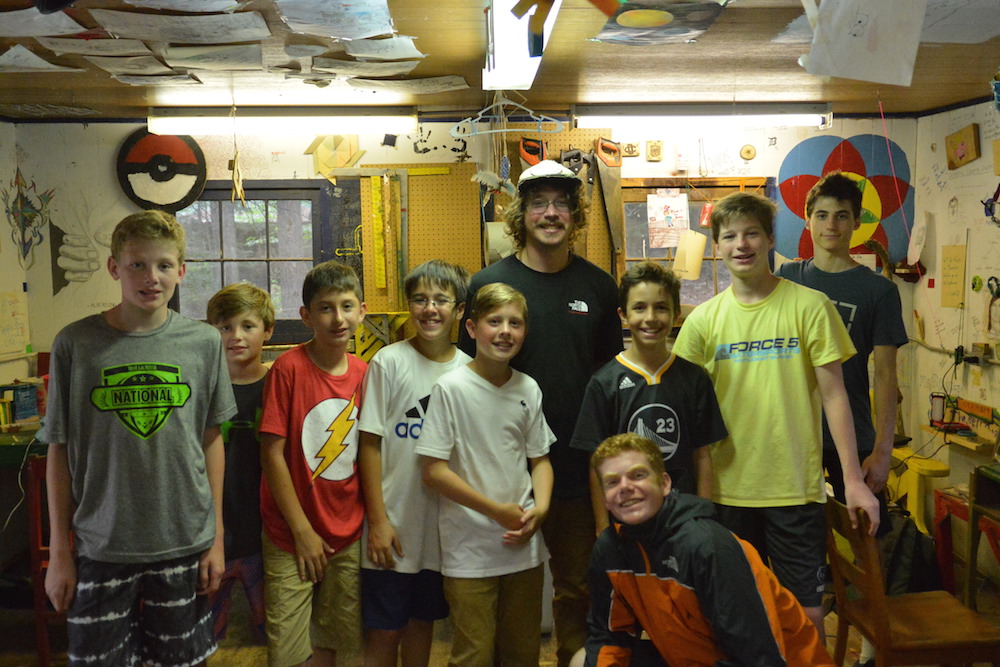 After dinner, we'll have the Fourth of July relays up on DK Field, everything from the caterpillar race to the dizzy bat spin…it's always a fun time. We'll end our 4th at Deerhorn with fireworks down on the beach. Everyone gets really excited about those, especially the counselors who got to go pick them out! We hope everyone had a wonderful Fourth of July! We know it's been a fun one here at camp!