Life is busy around camp when July hits! Tomorrow is the Fourth of July, and preparations are underway for relays and fireworks. Our Pioneer and Voyager Leadership Programs have been busy having meetings and preparing for their trips. Pioneers leave on Monday, so it's full speed ahead for them. This morning they did an orienteering game, looking for drink tokens all over camp. Then this afternoon we saw them going to activities wearing their backpacks!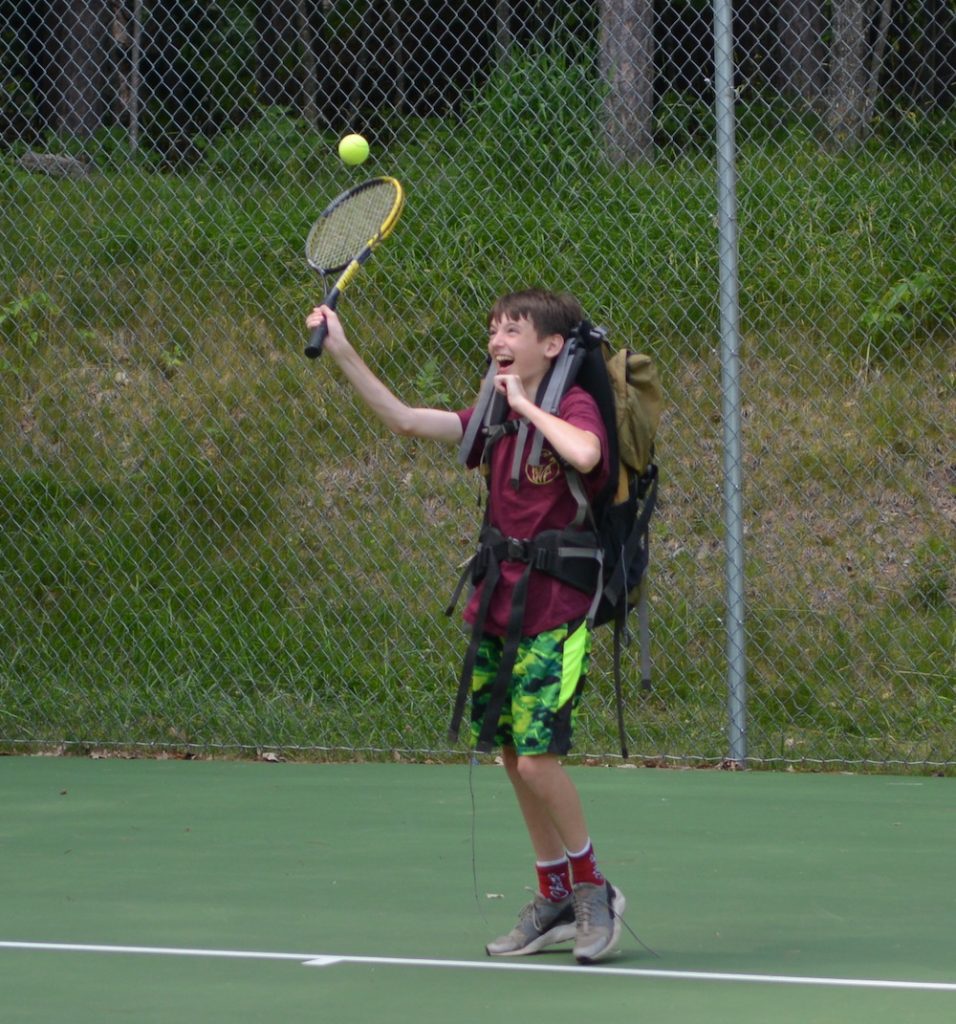 Voyagers have been having meetings as well, and today half the groups spent the afternoon out on the lake, learning kayak basic safety. As the wife of the guy who coordinates both trips, I can tell you that life is crazy busy getting both groups ready.  But they are all wonderful kids who are really excited and we have great staff leading the trips. So life is good, just busy!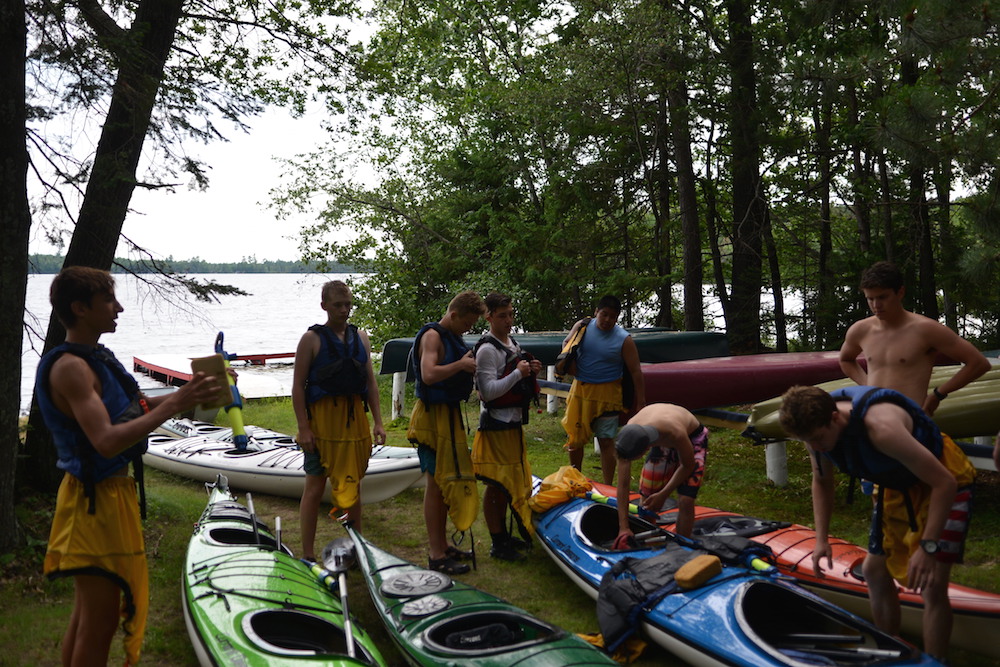 We continue to enjoy gorgeous weather, and the warmth makes the waterfront a popular place! The waterslide is getting lots of use! Sports and Games played handball today on the soccer field.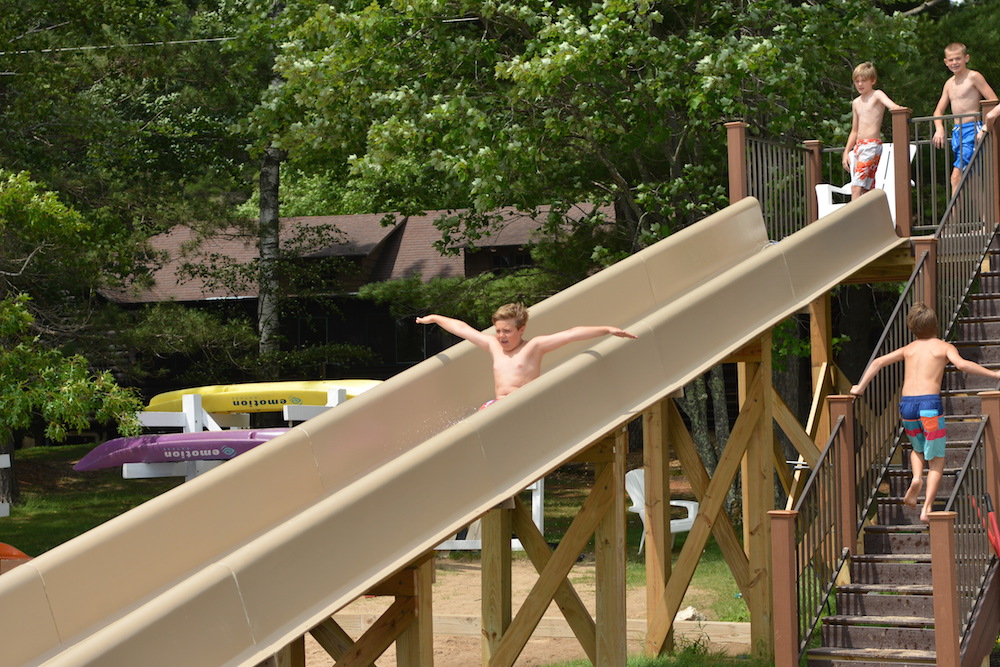 Breakfast today was french toast (homemade bread!) and bacon, lunch was Italian subs (homemade bread!), and dinner was one of the best yet. It was parmesan breaded chicken with a cheese sauce, roasted broccoli, and amazing homemade chocolate pudding for dessert! We are so grateful for our incredible chefs!