All week I've been telling you about how busy life is at camp…from the 4th of July to the Zombie Apocalypse, to preparations for Voyager and Pioneer…and I've neglected hockey! Our hockey camp started on Monday and we have about 30 kids playing. They skate each morning from 9-11 and then are in regular activities in the afternoon. Rock, KJ, and DJ have been our coaches since the inception of Deerhorn hockey 25 years ago, and they are awesome coaches!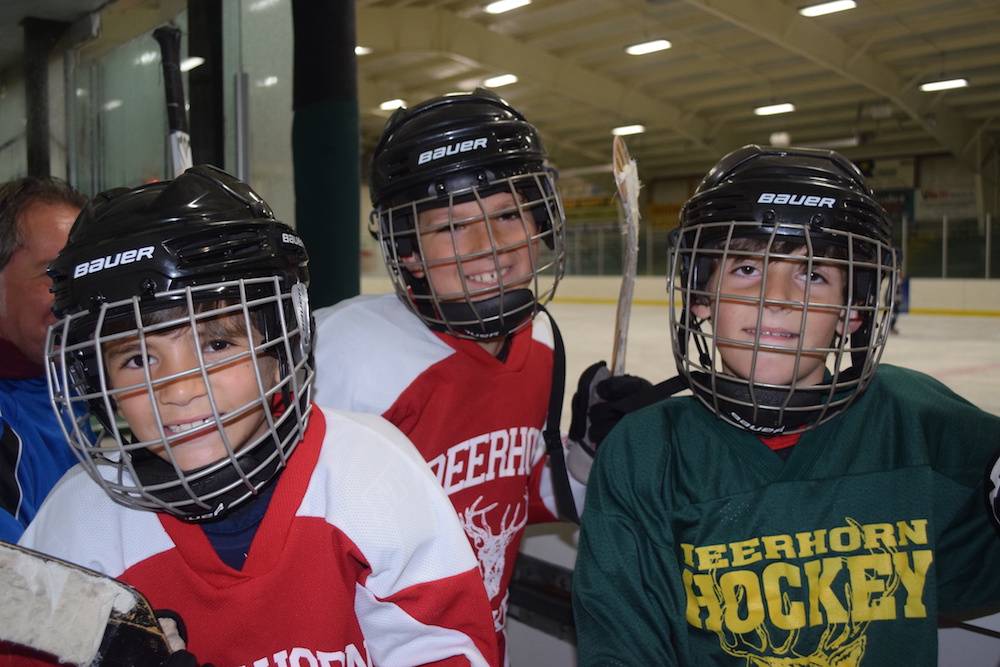 We have some kids who do hockey camp who play hockey all winter long, and others who have never played, or even skated before. The focus is on fun, developing skills, and improvement, just like our other camp activities. Tonight we are taking the whole camp to the ice arena for a blue vs white staff hockey game. Kids are super excited for that…or at least for the concession stand!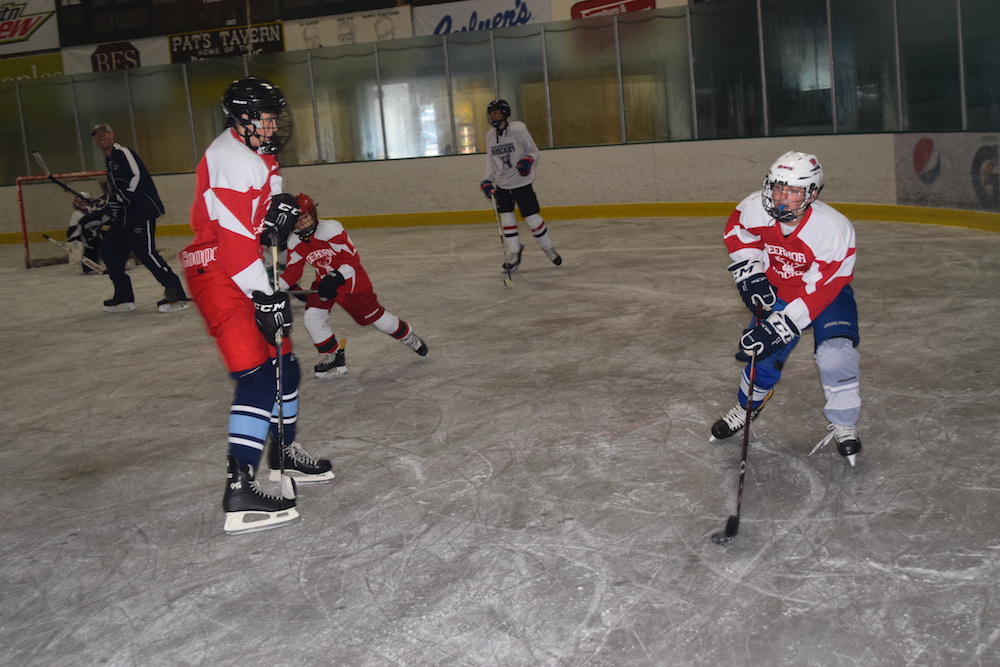 Back at camp, Sports and Games is playing ultimate frisbee on the soccer field. Breakfast was waffles and Canadian bacon, and lunch was roast beef au jus sandwiches and potato wedges. The sun has been shining all day, and though it's a hot one, the breeze off the lake definitely helps cool things off!