This picture pretty much sums up how excited we all were for the sun to come out this morning! We were blessed with the most beautiful, warm day, and the waterfront was the happening place, with lines for the Rave most of the day. There was definitely still lots of action at the other activities…riflery is ALWAYS busy!…but we all wanted to bask in the sunshine after yesterday's soaker.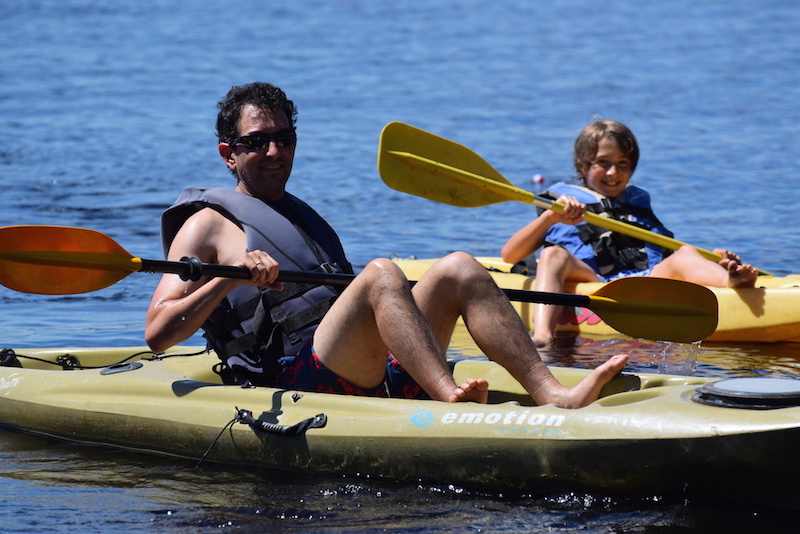 There was lots of Sprout Ball played this morning, and some baseball and street hockey this afternoon. The popularity of the Rave led to some awesome photos of sky-high launches! Check out more on our Shutterfly site.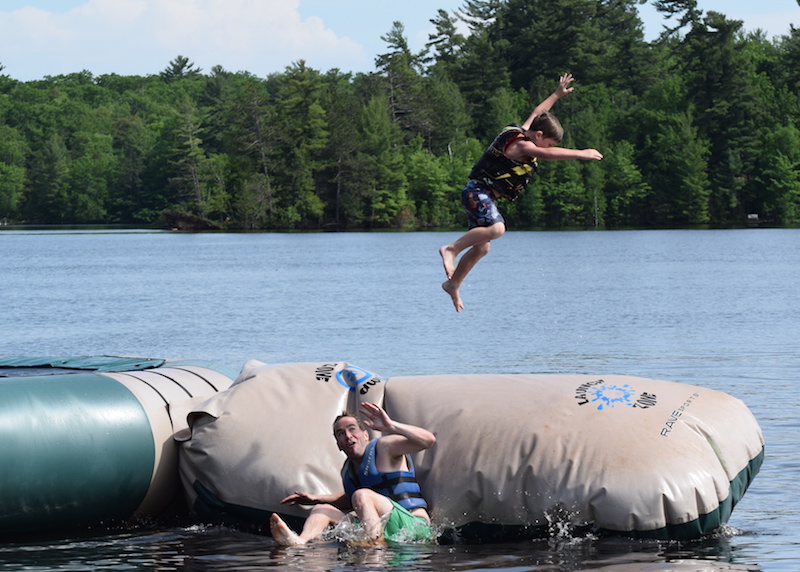 Breakfast this morning was french toast, lunch was chili, and dinner was chicken tenders and buttered noodles. After dinner, the plan is for fathers vs sons Capture the Flag, followed by a campfire at the campfire ring if we don't have any more rain come through.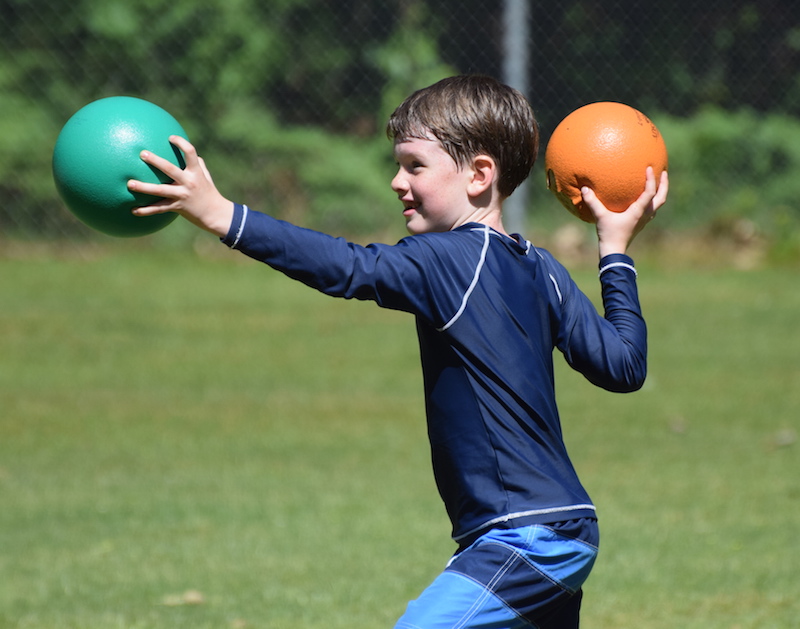 This session is a great mix of old friends and new faces, and the new guys are settling in easily. The hardest part is keeping up with the energy of the kids all day!