Welcome to the summer of 2017! Today was the first day of our first Father Son camp. The day dawned bright and beautiful, warm and promising…we wish it would have stayed that way! Dads who arrived this morning were able to get in a morning of activities before thunderstorms came through at lunch.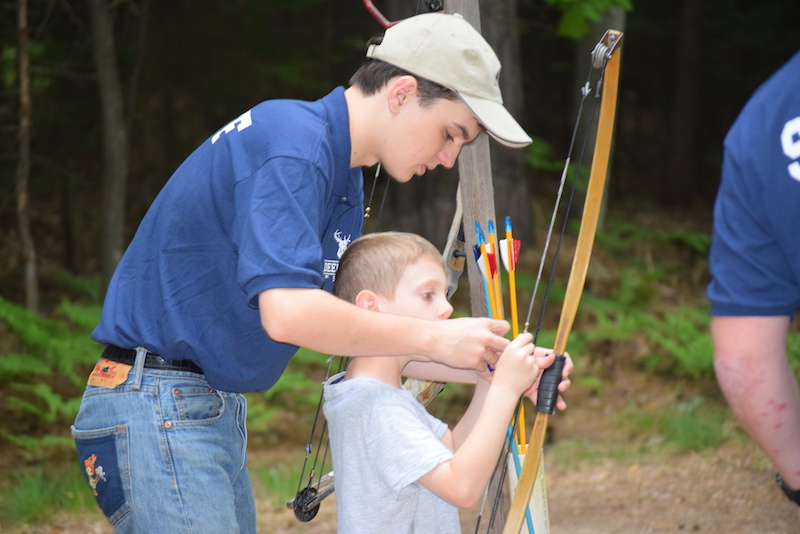 Even in the rain, the fun continued. Arts and crafts, riflery, ping pong, rafterball, board games in the lodge, movie in the basement, there is always fun to be had at Deerhorn regardless of the weather. The rain mostly stopped later in the afternoon, and there were lots of games of knockout on the lower basketball court and a few families trying out the new mountain bikes.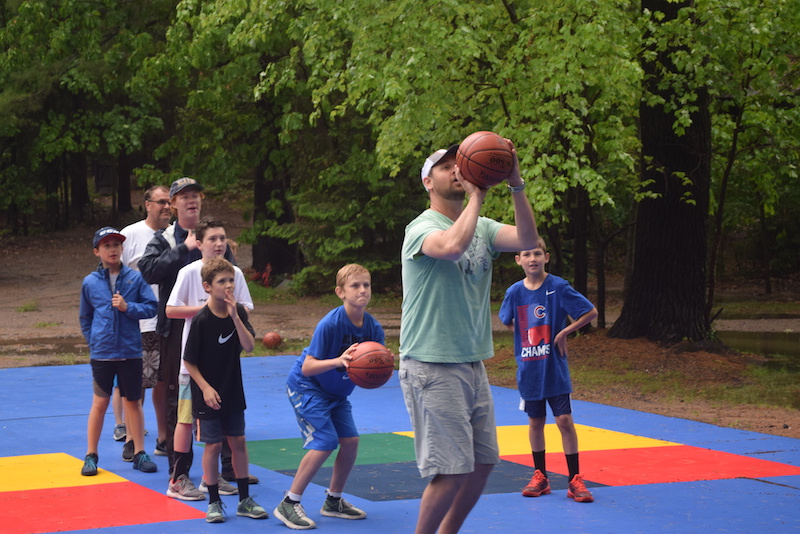 Lunch today was cold cuts and salad bar, and dinner was spaghetti. After dinner, dads and sons played some team sports like kickball, volleyball, and street hockey on the Skeeter. The clouds were beginning to gather again, so we all gathered in the lodge for an early campfire while the sheets of rain came down again. We are blessed once again with amazing entertainers and an indoor campfire didn't lessen the fun. Everyone should sleep well tonight with a day full of activities under their belt, and rain falling on the metal roofs overhead.