Our first day of B session dawned  bright and beautiful today, and warmed up to a perfect 85 degrees with plentiful sunshine! We couldn't ask for better weather to start a session. The kids who stayed over from A session, along with the kids who arrived by car, were put in temporary activity group for the day. They did activities throughout the day like Sports and Games, tennis, and archery.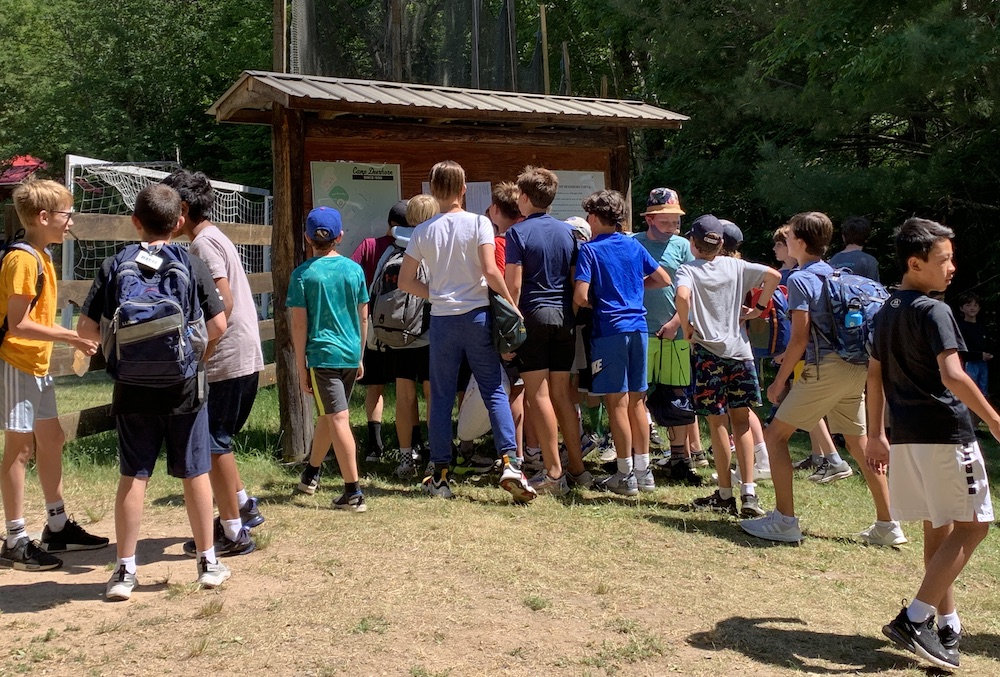 The buses arrived by 3:00 and then we were really off and running! Kids ran off the buses ready to get the action started. We  moved all the luggage to koogee row and kids got settled into their koogees. Afterward, everyone headed down to the beach to take their swim tests.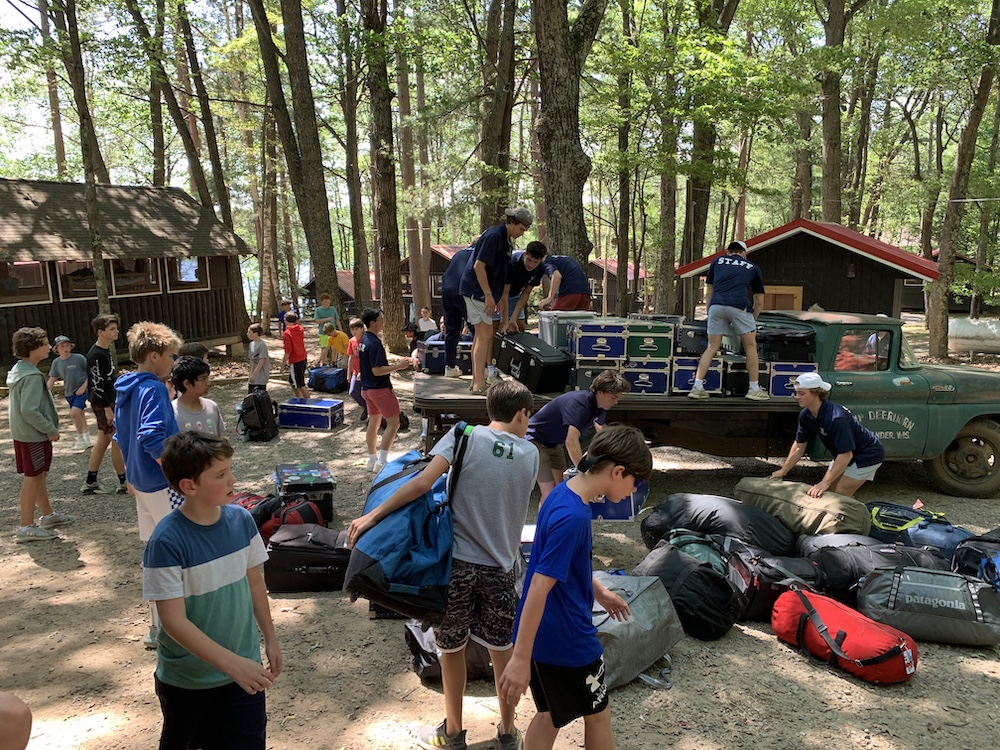 After all the swim tests were complete, we met at the campfire ring for a quick meeting to introduce the staff and go over a few rules. After that, kids did some group games before dinner.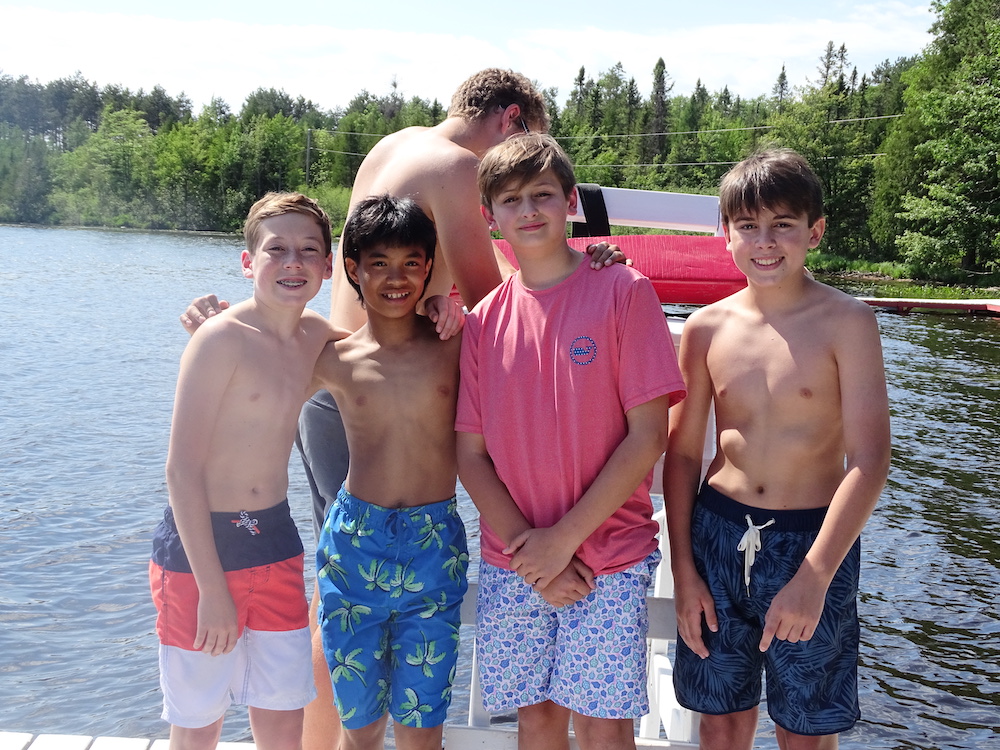 Dinner was spaghetti and meatballs, roasted broccoli, delicious homemade rolls, and ice cream sandwiches for dessert. After dinner, it was time for even koogees vs odd koogees in Capture the Flag. These kids are excited to be here, and we are glad to have them.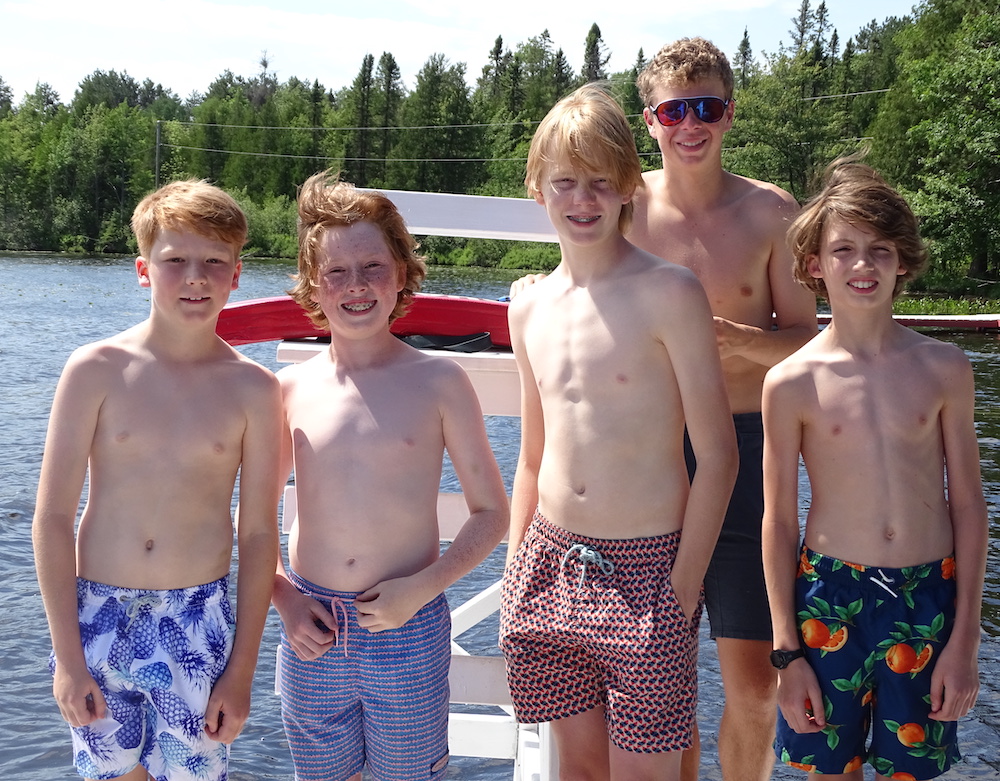 All photos from this session can be found on our Shutterfly site. It's good to see old friends and greet kids who we haven't seen in a year and we don't recognize because they sprouted a foot! But it's also great to see so many first year campers running to the next activity with excitement and full of smiles. One first year camper introduced himself to me while we were unloading baggage and said "It's my first year. Do you have any tips for me?" Love that curiosity and enthusiasm!