The day dawned bright and beautiful to kick off our 2022 summer with our first Father Son camp. All day, families rolled into camp, with kids piling out of the car as fast as they could, ready to hit the ground running. We have dads from all across the United States, from North Carolina to Colorado, Florida to California, and plenty from Illinois and Indiana. It's a really great mix of returning camp families and those brand new to Deerhorn.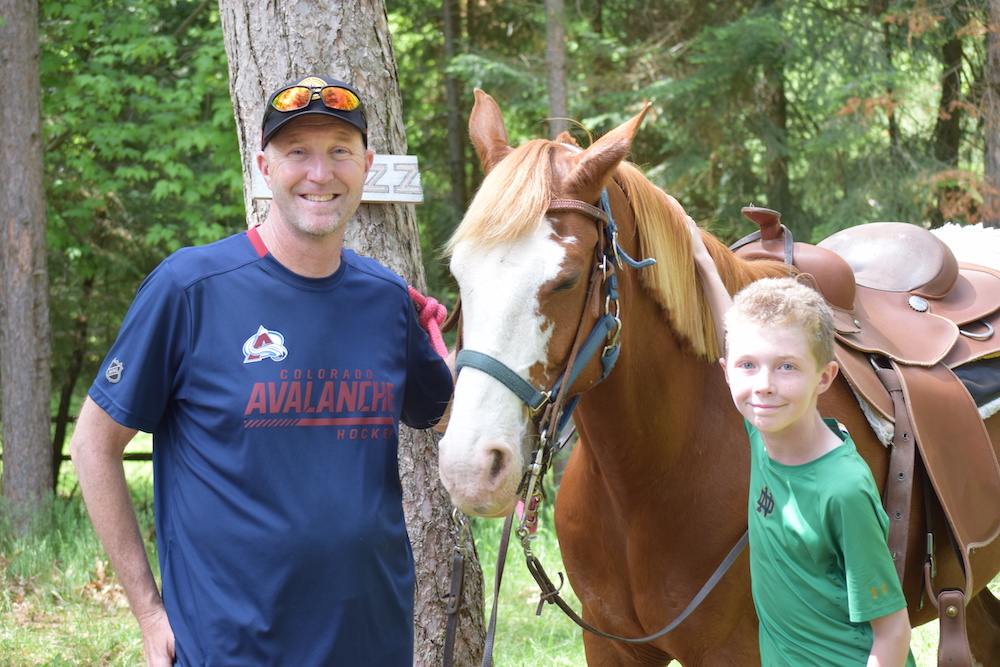 The most fun to watch are the six year-olds. Some of them have been hearing about Deerhorn from their older brothers for years, yearning for the day when it was finally their turn. They are all smiles, full of energy and excitement for everything from riflery to crafts to all of the camp dogs. "I have only met 2 so far. I still have four more to find."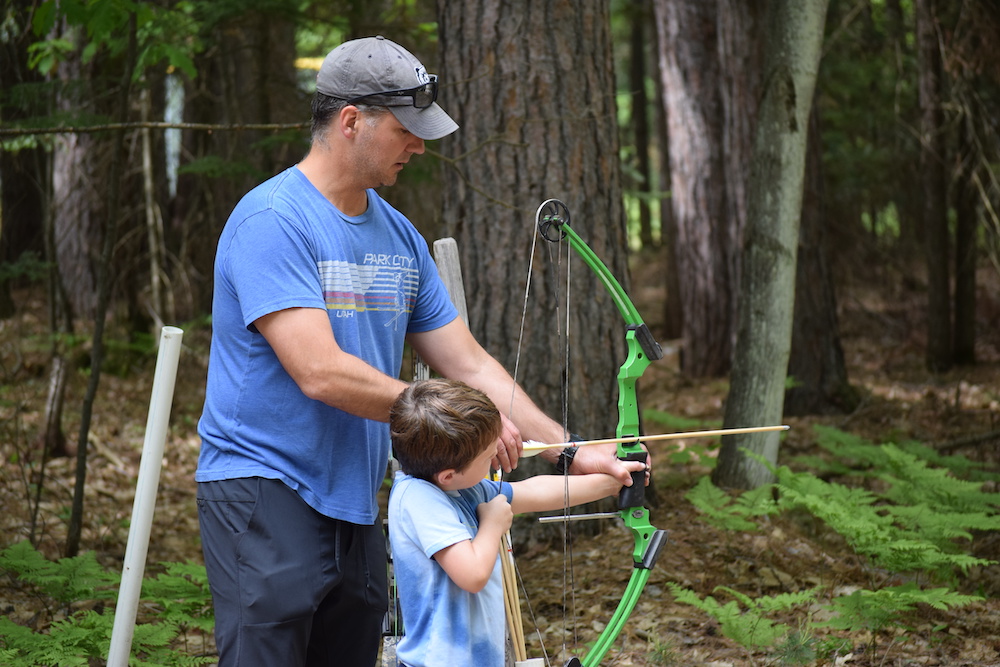 We run our Father Son camps like a resort, with activities open all day, and families can choose whichever activities they want to. Riflery and archery are always busy all day and lots of families signed up to do horseback riding first thing this afternoon. The weather cooperated for opening day, sunny and beautiful with highs in the 70s.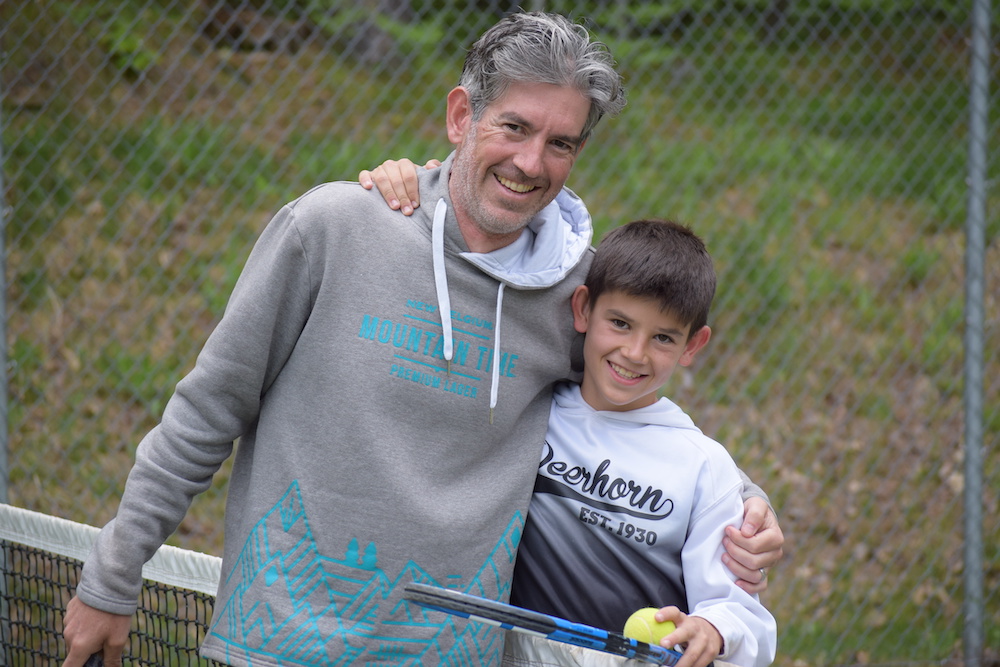 After dinner, there will be team sports organized with our staff, followed by our first campfire of the summer of 2022.  We have pictures posted on our Facebook page and photos will soon be uploaded to our Shuterfly site.  (Don't forget we're on Instagram too!) It was a great start to what we know is going to be a great summer!