This is one of the best parts of Camp Deerhorn. We love having visitors at camp who were campers themselves, but this weekend we were treated to an extra special visit. The leaders of 1993 are all back this weekend to celebrate their 25th anniversary of their leader year. I am a little biased, because I was on staff with all of them, and I count them all as some of my closest friends. But they are four of the best humans I know, true Deerhorn legends.  And getting to introduce them to the leaders of 2018 is just one of the coolest things ever. We told this year's leaders that we expect them back in 2043 to celebrate their 25th as well! Twenty five years have passed, and these guys live in Texas, Massachusetts, Florida, and California, and their friendship is as strong as ever. Friendships made at Deerhorn are pretty legendary themselves!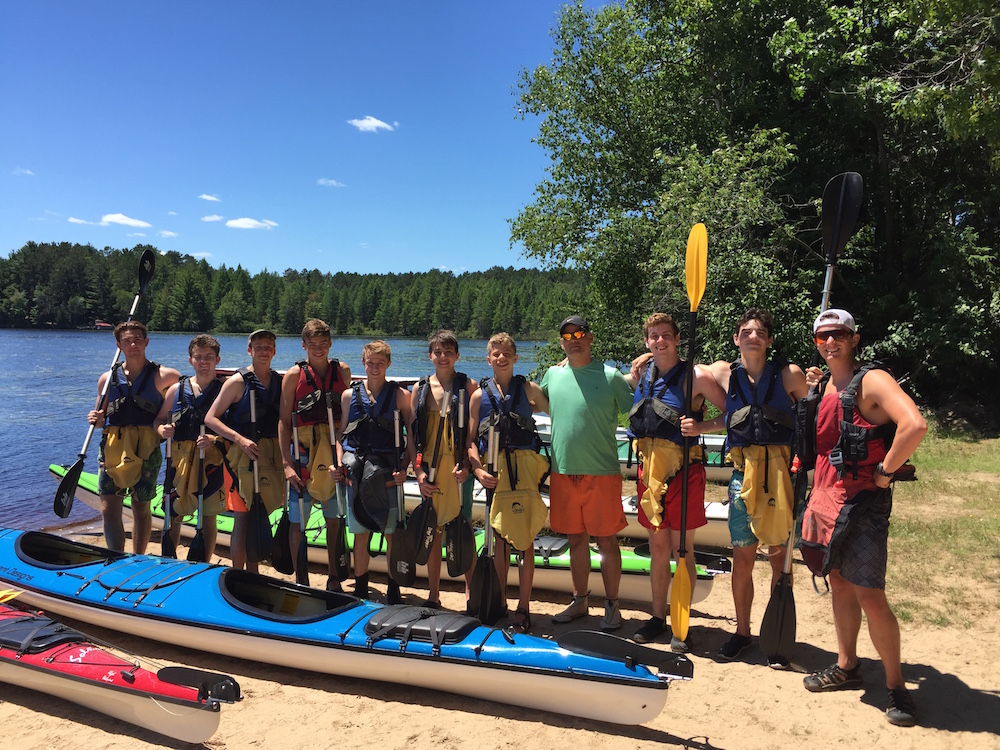 Meanwhile, life at camp is busy as always! The second half of the Voyager group spent the afternoon on the lake doing kayak basic safety. I spent the afternoon with the Pioneers, food packing in the lodge. Kids get SO excited to see the food they are going to get to eat on their trip next week.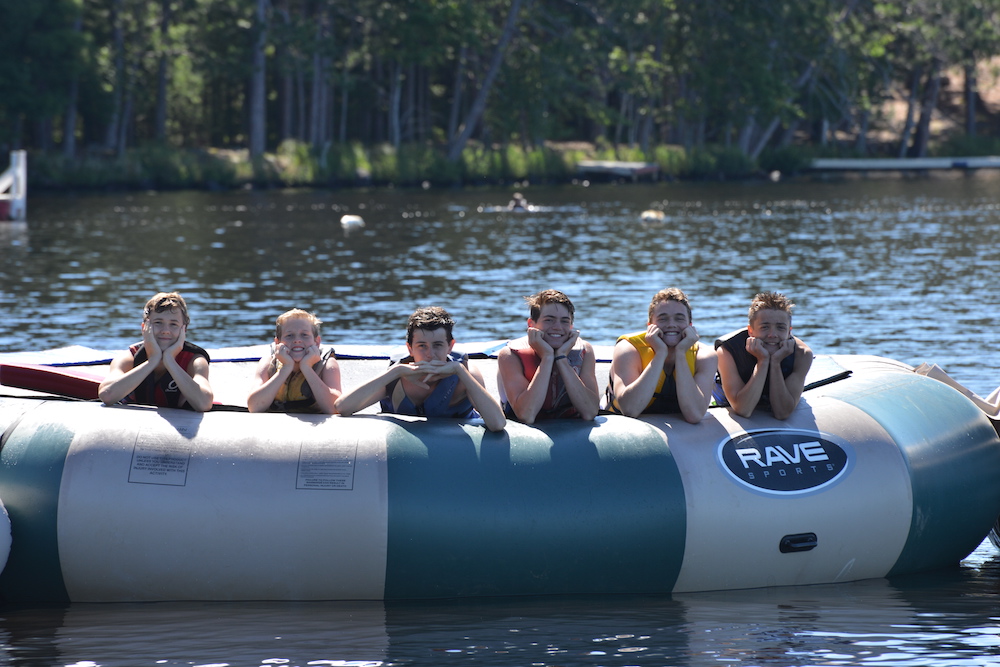 Sports and Games played Star Wars on DK Field, which is one of the many versions of dodgeball played here at camp, and kids love it. Breakfast was a good one, with scrambled eggs, hash browns, and bacon, while lunch was the favorite of chicken patties. This weather is the best you can ask for in a summer in Wisconsin, with cool nights and warm, sunny days. Life is good!