And we're off! After two amazing Father Son camp sessions, we were so excited to get A session underway. We had 40 kids stay over from Father Son 2, and they had a great day on the waterfront yesterday afternoon, Domino's for dinner, and a movie after dinner. Today we woke up to another beautiful sunny day, ready to greet 55 more campers for A session!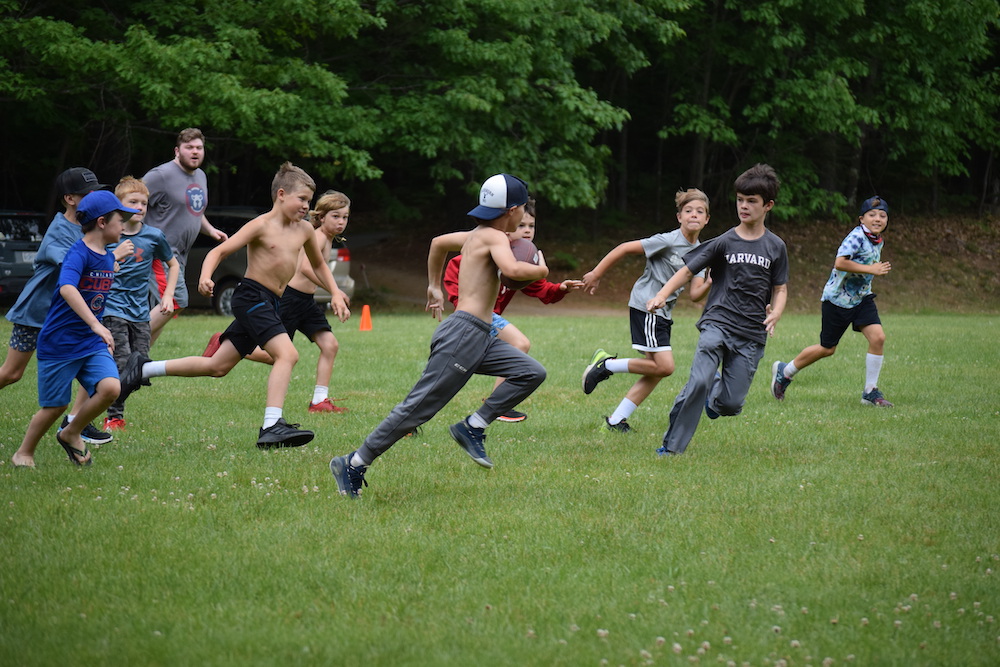 Kids were divided into temporary activity groups by age, and did activities like archery, flag football, and tennis, while we waited for the buses to arrive.  The buses arrived around 2:30, and then the action could really begin! Kids moved into their koogees, took their swim tests, and were shown around camp by their peers who have been to camp before. Did you know that out of 95 kids who are here for A session, that 51 of them are here for the first time? That's incredible! So much excitement and enthusiasm at camp today.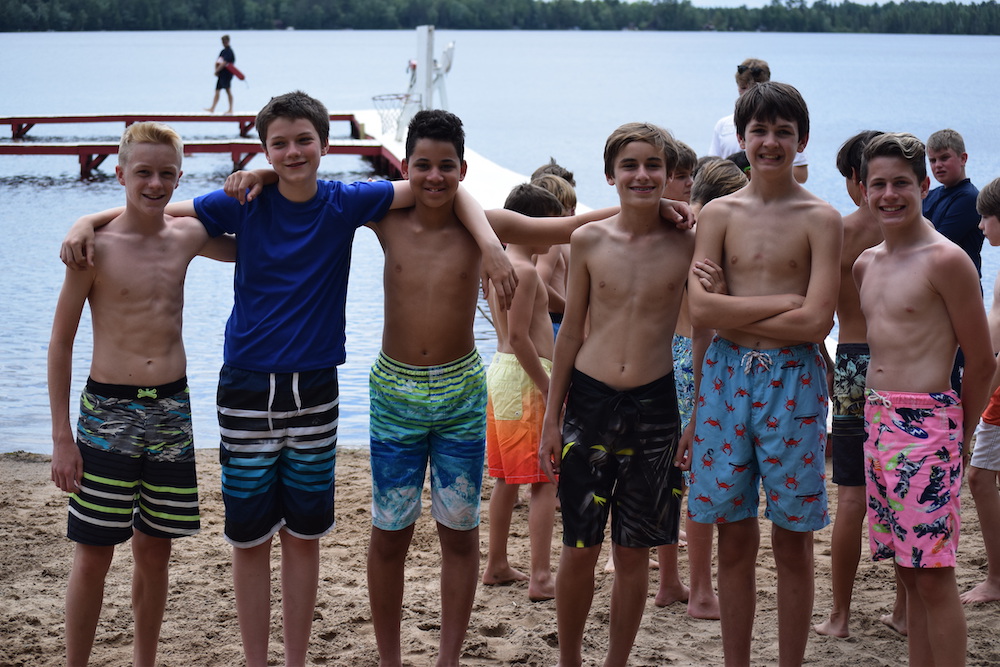 Around 4pm, we had a meeting at the campfire ring to introduce the staff and go over a few rules. Then kids split up by age to do some fun activities before dinner. Dining will be a little different this year, with kids assigned to a table with their koogeemates for the whole session. After dinner will be all-camp Capture the Flag. We're off to a great start! Photos from this session can be found on our Shutterfly site.