Last night's Water Campfire was incredible. For the first time in Deerhorn history, there were 8 Leaders paddling in, lighting the fire, and giving speeches to cap off their Leader summer. It was a beautiful, emotional night, and a perfect send off to these 8 amazing kids…even if it did last until almost 9:45 and Littles like Charlie Odell had to be carried off to bed, sound asleep! The video of the entire campfire will be posted soon on our Youtube channel.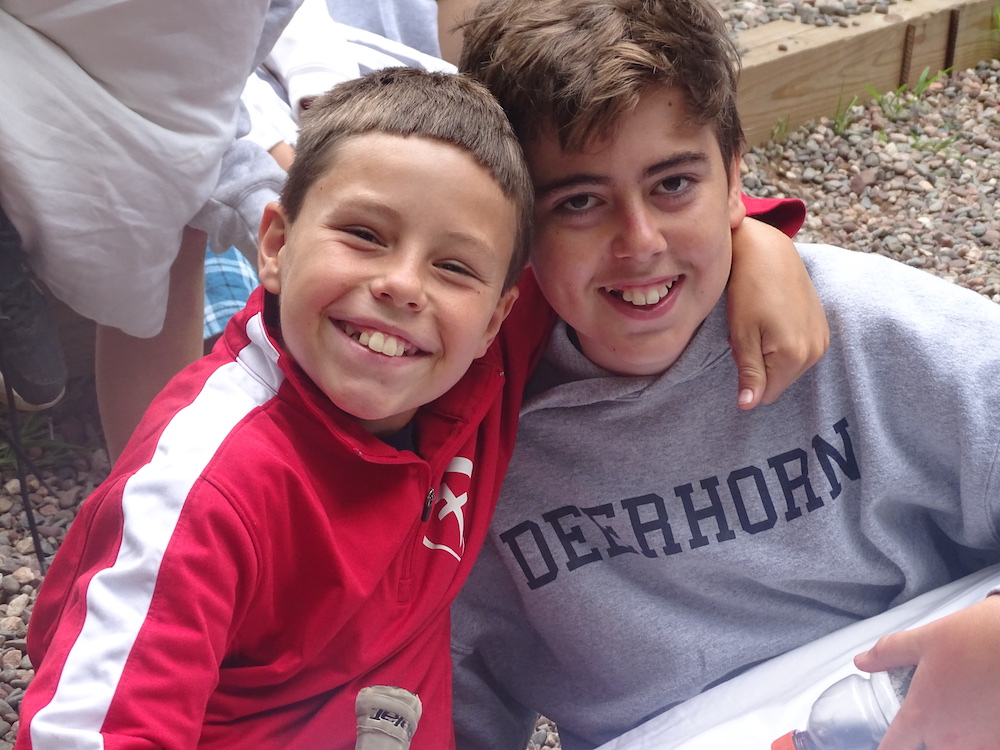 This morning's awards breakfast was pretty awesome too. All of our typical awards were handed out, but also some big end-of-year awards too. Rifle Sharpshooter medals went to Jorge Hagg for juniors, with a score of 32, Michael Quattrocki for intermediates, with a score of 31, and Emmett Nomellini for seniors, with a score of 37. Our tennis champions were Henry Jacobsen for 11 and under, and Jack MacVay for 12 and up.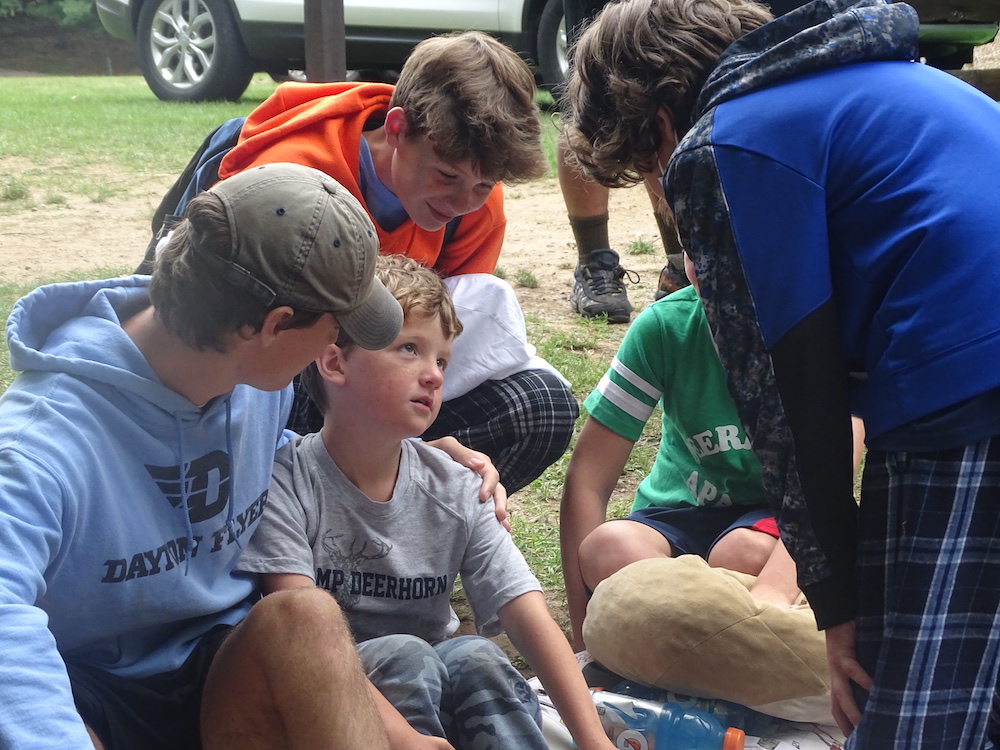 Spirit award winners were Charlie Odell for juniors, Canon Farrer for intermediates, and Channing Walter for seniors. Outstanding Camper awards went to Jorge Hagg Martinez for juniors, Mark Nomellini for intermediates, and Emmett Nomellini for seniors. The David Richey Most Improved Swimmer of the summer went to Timmy Carey, who was here for A session. And each summer, we give out two awards for counselors. The Deeley Award goes to the most outstanding staff member of the summer, and this year's very deserving winner was McKinley Shea. And in 2018, the Deerhorn Family lost an incredible friend in Derek Harms.  That summer, we created the Derek Harms Memorial Kindness Award, in his memory, given to the staff member who most embodies Derek's spirit of kindness and inclusivity. This year's winner was a runaway staff vote of George Landsberg. Videos of those award speeches will be posted soon on our Facebook and Instagram pages.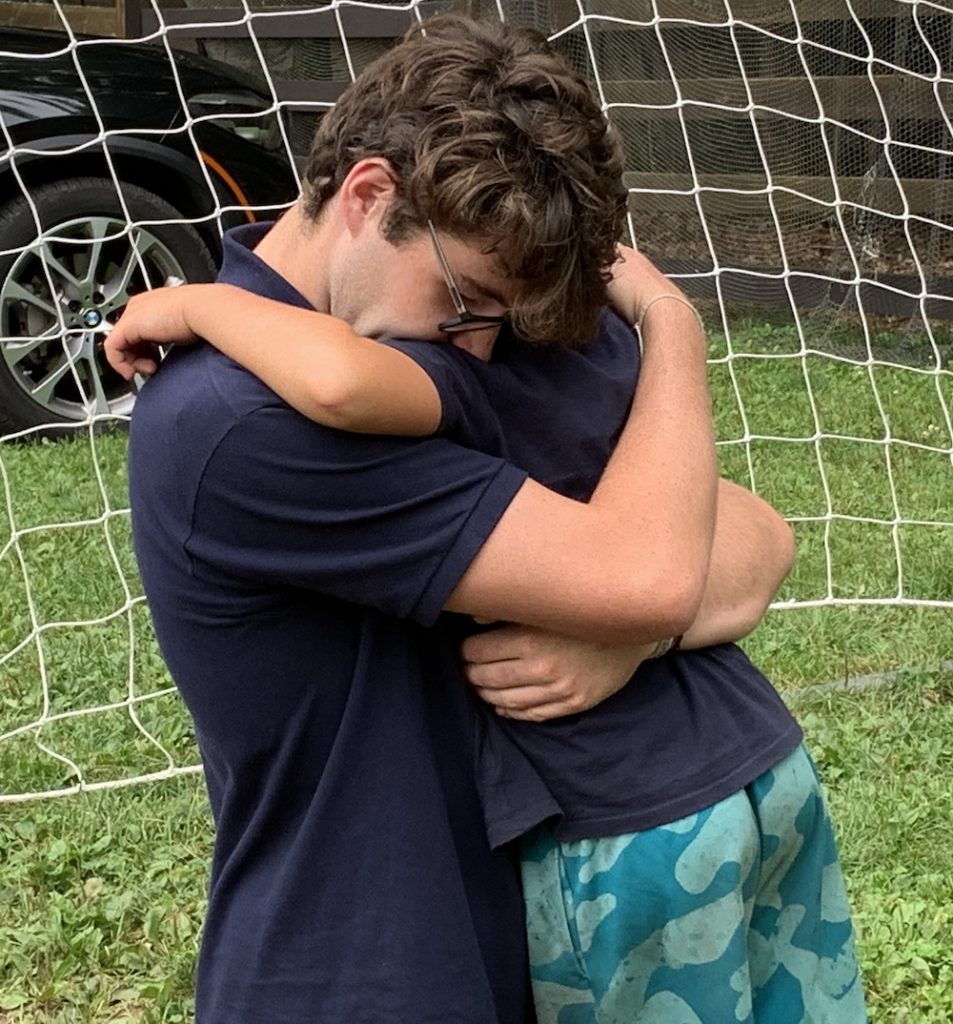 We announced team standings for the summer of 2021, with the Chippewa winning the summer, narrowly beating out the Apache by 375 points. However, this afternoon we discovered an error in star counting that gave the Apache an additional 525 points, so we had to make the announcement on social media that the Apache had, in fact, won the summer by a mere 150 points. It has never been closer! Team standings can be found on our Team Competition Page.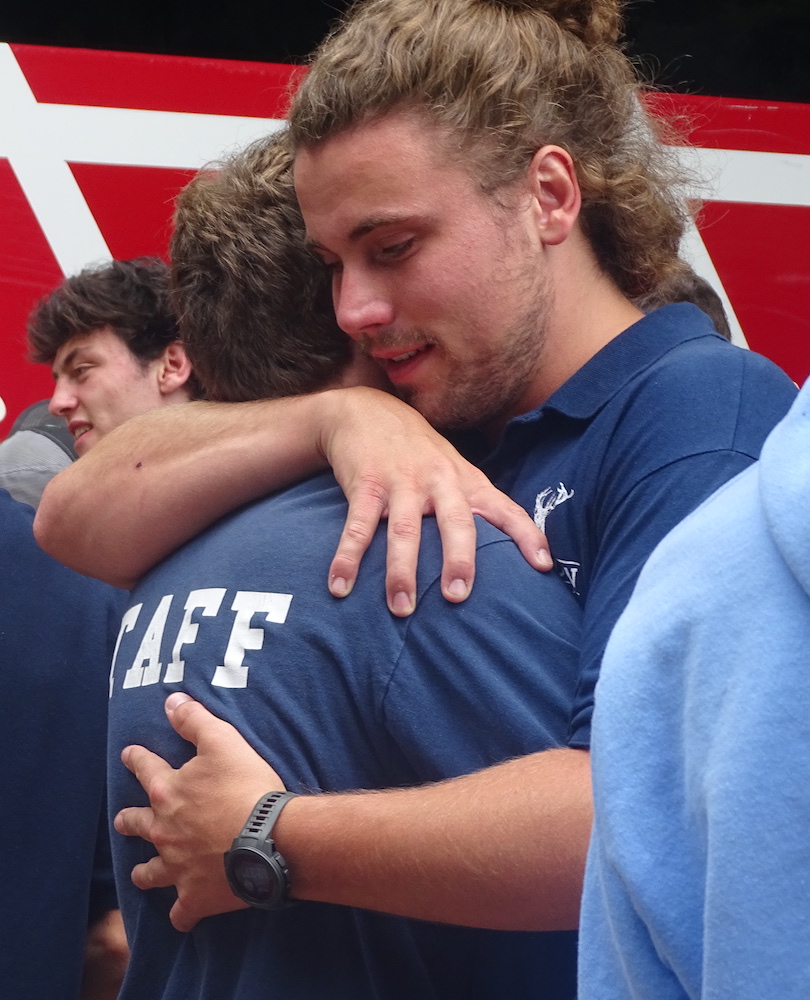 D Session goodbyes are always the hardest. Many of our staff leave, it's the end of their camper years for the Leaders, and it's the last day of our camper only sessions for the summer. There were so many tears this morning at the bus stop. The realization hit all of us hard about how important it had been to all be together this summer. There is such love within the Deerhorn Family, and nowhere is it more apparent than on closing day. We are sad to see so many go today, but we look forward to welcoming dads and sons to our third Father Son camp tomorrow.  This summer may not have been typical or easy,  but boy, it was good.