I wrote a blog two month ago called The Force of a River, about flowing with the events in life, instead of fighting against them, and the importance of helping kids learn this skill. And then last month I wrote a blog about how we can't protect kids from pain and frustration, that, in fact, it's not our job, and we aren't failing them when we can't. Our job is to help them learn how to cope with the curve balls life throws at them.  I shared an article that spoke to me, quoting ""Life is not safe, and so our task is not to promise our kids there will be no turbulence. It's to assure them that when the turbulence comes, we will all hold hands and get through it together. We do not promise them a heartache-free life, but we do assure them that the slings and arrows won't kill them— in fact, they will make them kinder, wiser, more resilient."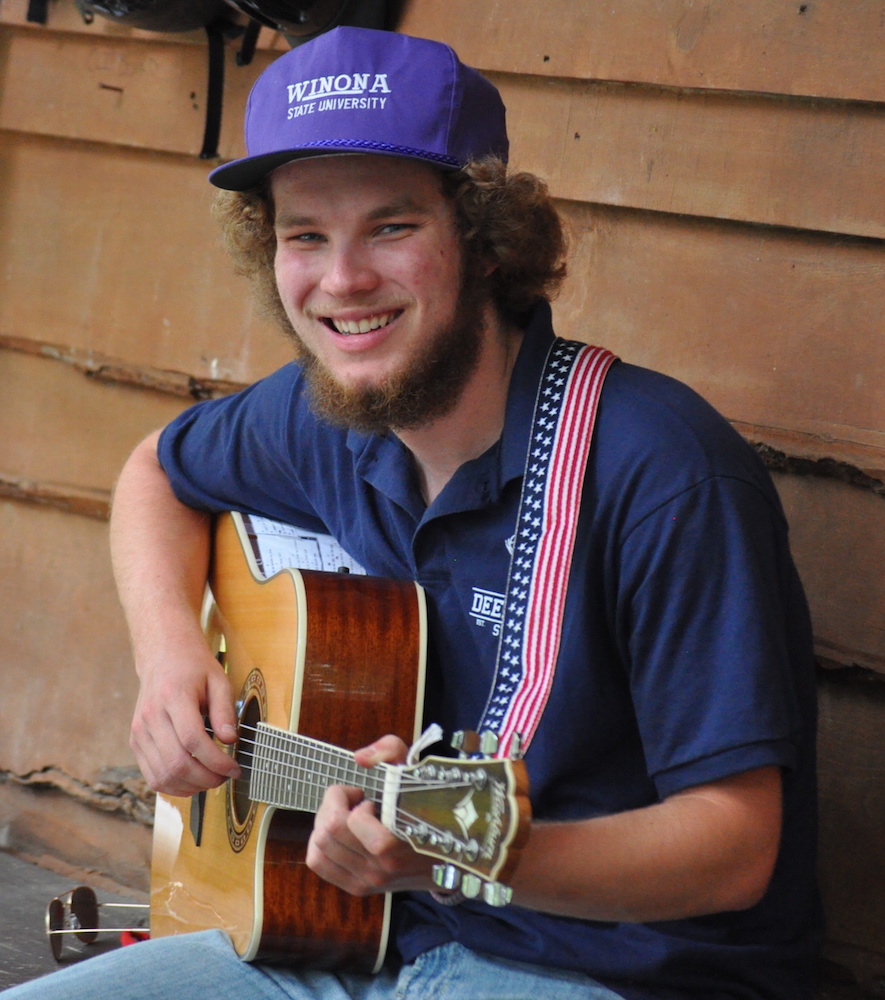 And four days after I wrote that blog, Rooster died. Life decided to make me practice what I preached. And this week, the devastating loss of our beloved Derek. Friend to all, kind through and through, a Booster rather than a Knocker, and always an Optimist rather than a Pessimist. Derek embodied the Creed, and he made camp a better place by being there. I have been overwhelmed watching the social media posts and comments about how much Derek impacted the lives of those around him. I know many of you have sons who are struggling to process this unimaginable loss, maybe the first in their young lives. And as parents, we instantly feel his parent's pain as their worst nightmare comes true.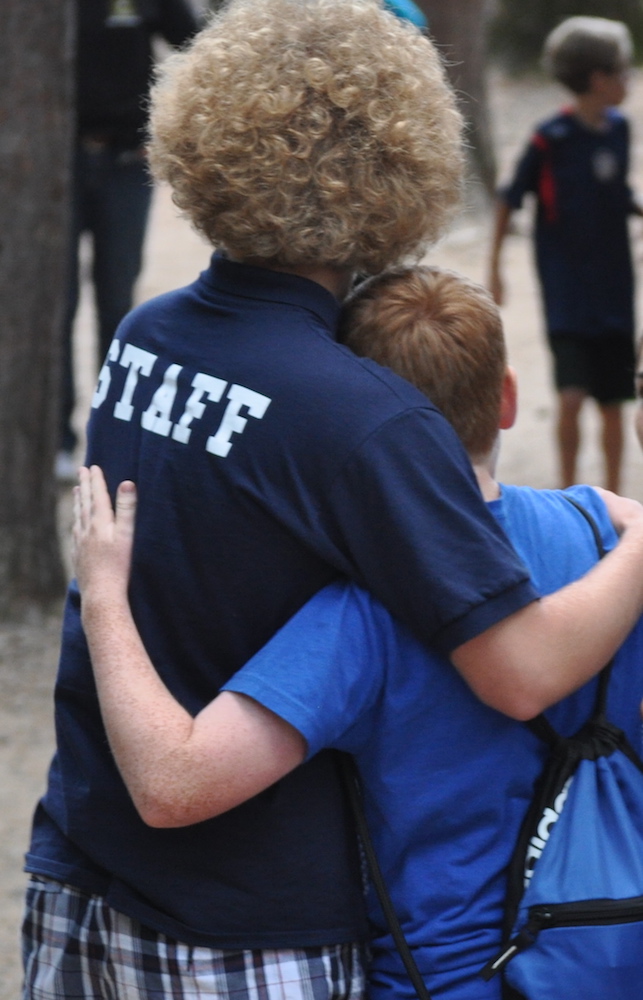 I wish that I could sit down at this computer and know the magic words to help explain it, to ease the pain, to make it go away. But there are no words. There is just deep sadness at the injustice of it all, and the disbelief that it could be true. So all we can do is muddle through, support each other, and talk about it, sharing his memory. My first instinct with a loss as big as this is I need to tell people. I need to share it because the weight of the grief is too much to bear alone. And thankfully none of us have to, because we are lucky enough to be a part of this amazing thing called the Deerhorn Family. We are glad that being part of Deerhorn is helping your son through this tough time. "I appreciate you all more and more.  As parents we are struggling to help our son as he deals with this tragedy.  It comforts and helps us that he values the Deerhorn Creed about "what it means to be manly" – it's ok to have feelings, it's ok to care about others, it's ok to cry – those are lessons and words to live by!"
The tributes pouring in about Derek have been amazing. I would like to share one from Yates Webb, who described Derek beautifully.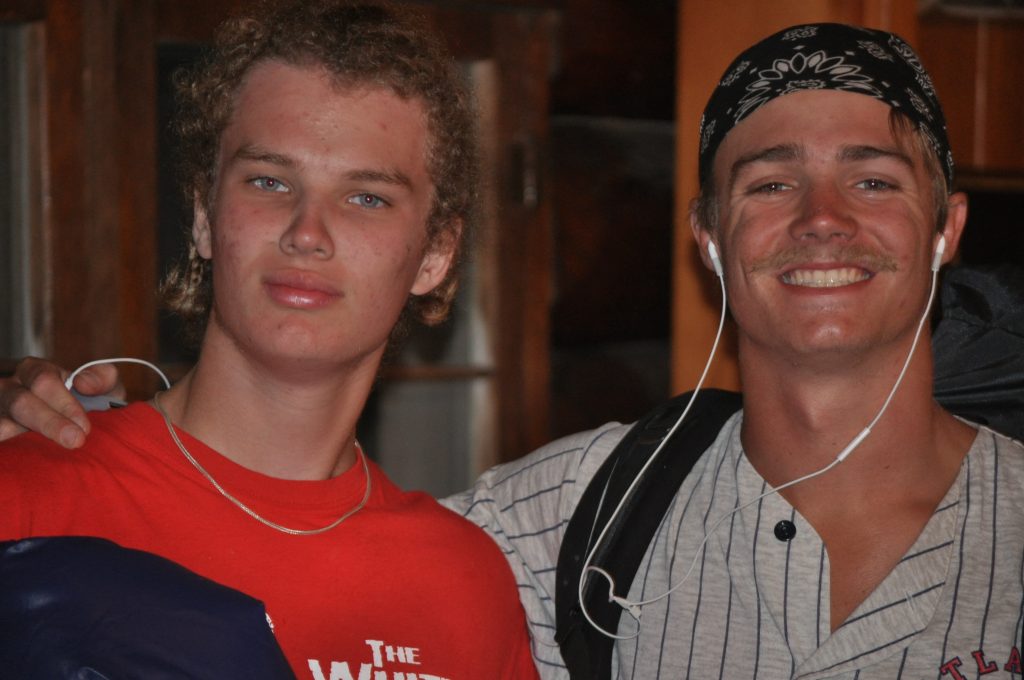 Derek Harms came into my life at a time and in a way that would flip every notion I had of how to live life on its head. Derek was 15 when we met, I was 21. When I was 15, I often found myself fixated on accolades, awards; recognition and achievements. Any tangible icon of success I could grab onto. 6 years later – during the summer of 2013 – I was on staff as a canoeing counselor and got to lead a group of campers on a 9 day trip in the Wisconsin wilderness with Taylor, Bryan and Johnny, etc. This was when I met Derek and the squad. 
Derek had an absolutely uncanny way of making people gravitate toward him. The more I observed this, the more I revered it. What was this magic sauce? This beautiful collision of kindness and humor? I remember thinking, "How could I achieve such a thing?"
It wasn't until after really becoming friends with Derek that I realized I was asking all the wrong questions. For Derek, there was no achievement or success metric for life (besides the number of pencils he could put in his hair). The answer lay, instead, in the simple way he treated people. He was never jealous, never stacking himself up. He was a regular fellow, a friend to those in need, a booster and never a knocker, an optimistic and never a pessimist. I wish I could have told him how much that summer with the Voyager crew changed my outlook. I hope he knew.
A few years later, my little cousin Kyle had the chance to work at Deerhorn. By this time I was living in NYC, and Kyle was brand new. I got word today that it was Derek who took Kyle under his wing and introduced him to a place that meant so much to Jesse and me. Derek and Kyle were canoeing counselors together, and in the years since Derek has spent his life outdoors, exploring, climbing and teaching. Life has a funny way of bringing things full circle.
Derek and Papa used to sing some amazing songs at campfires. I spent about an hour last night thumbing through old Deerhorn videos on FB (the Derek ones are easy the find- his 'fro stands out in the video thumbnails). Every performance I saw from the two of them (or whatever crew they pulled together) always brought chills to my forearms. You heard every ounce of love they had squeezed out in those campfire moments, and I'll hold those feelings deep in my heart forever.
I hope Derek's life can bring some light or peace to those of you who are in pain, in mourning, or lonesome. I will miss the guy deeply.
We all will, Yates, and thanks for letting us share your words. We hope many of you can join us on Sunday for the service. 2-4pm Visitation, followed by a service at 4 and reception afterward. St Michael's Episcopal Church, 647 Dundee Ave, Barrington, IL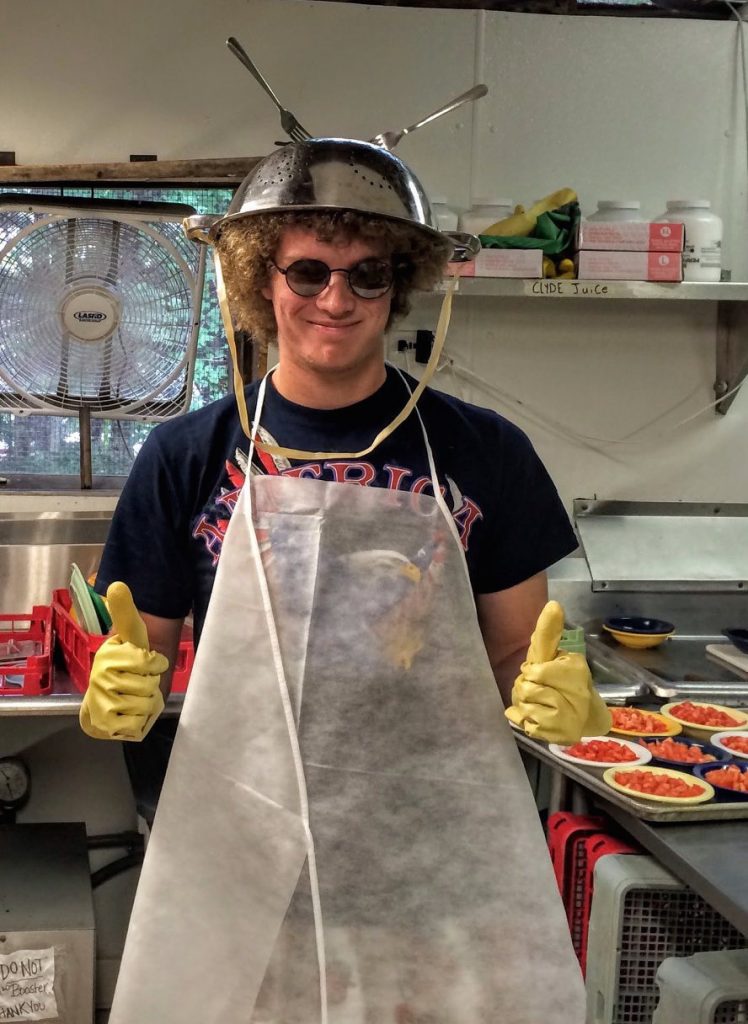 "It is the depth of our love that will determine the depth of our grieving." -Jane Goodall