We look forward to Father Son 3 and 4. With Father Son 1 and 2, in June, we are gearing up for the summer and there is lots of planning that still has to happen. But with Father Son 3 and 4, we are winding down and we feel like we can enjoy the company of the dads and sons even more!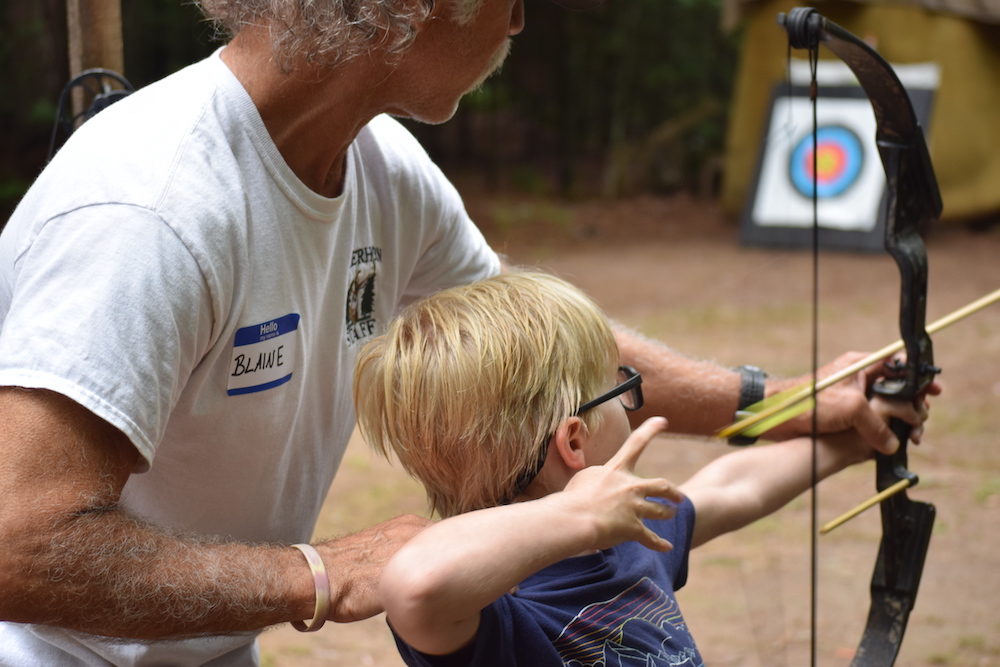 This morning's weather did not cooperate, however! We woke to pouring rain, which lasted until lunch. We had games going in the hall and Che's Lounge, but fathers weren't in a hurry to get here early in the pouring rain. After lunch, the rain stopped and we had a great afternoon of activities!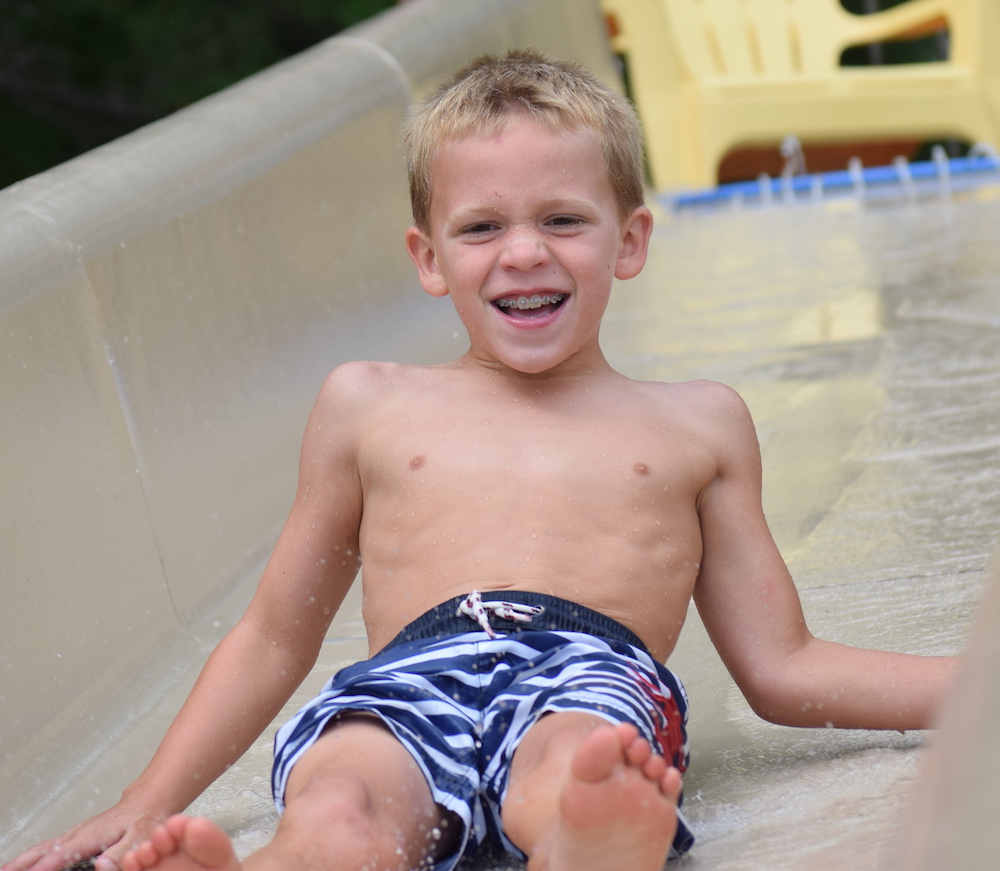 It might not have been sunny this afternoon, but it was warm and still a great day for the waterfront. Our skiing department pulled skiers for 3 1/2 hours straight, with no end to the line. There were a lot of first time skiers, kneeboarders, and wakeboarders this afternoon!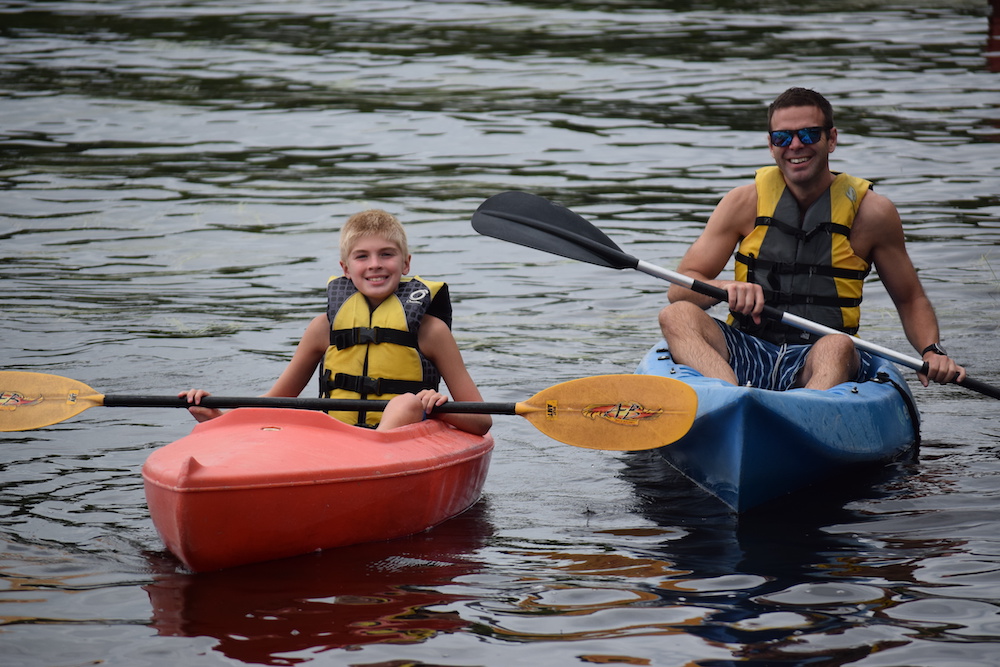 It was a great day of meals today at Deerhorn too. Egg muffins and bacon for breakfast, chicken bacon ranch wraps for lunch, and dinner was my personal favorite, chicken broccoli alfredo, caesar salad, homemade bread, and really good cake for dessert. After dinner, dads and sons did team sports like kickball, flag football, and volleyball on the beach. We're all looking forward to the first Father Son campfire of the session tonight at 8. We're off to a great start!