Today's high in the 90s means it's a great day for the waterfront and trips down the slide! It definitely doesn't get this hot up here very often, but we are glad to have our water activities to cool off! Breakfast this morning was scrambled eggs and biscuits and gravy. After breakfast, kids headed back to their koogees to clean up and then find out what activity groups they were in.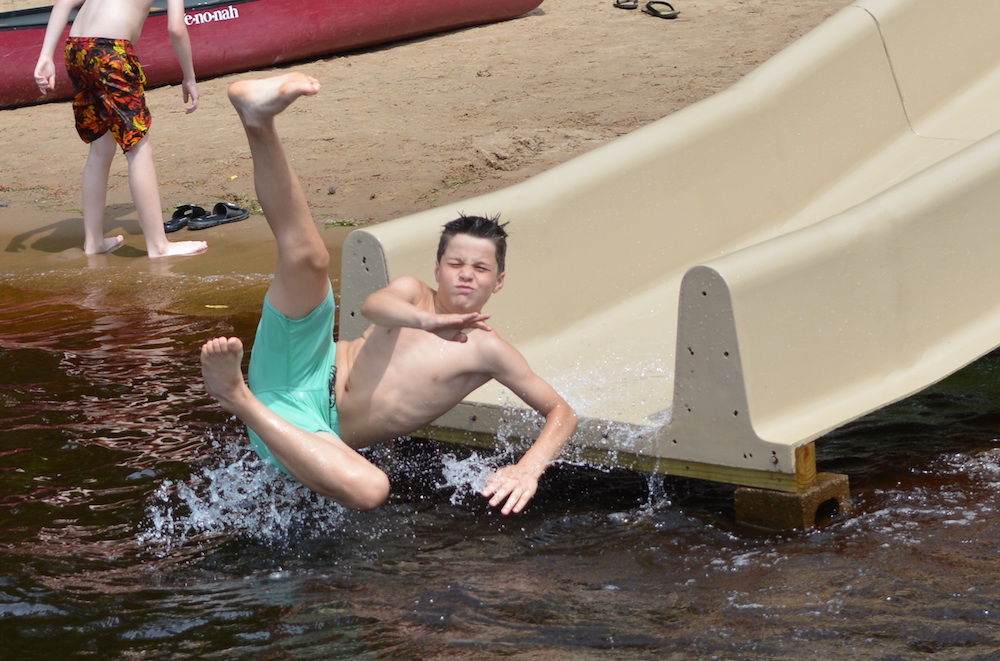 The 36 kids who stayed over from A session headed to Wausau for the day, to the Grand Lodge at Stoney Creek waterpark. They were all super excited to get on their way! Today is the first day of regular activities, so there will be orientations in each activity, but also getting into the action as soon as possible.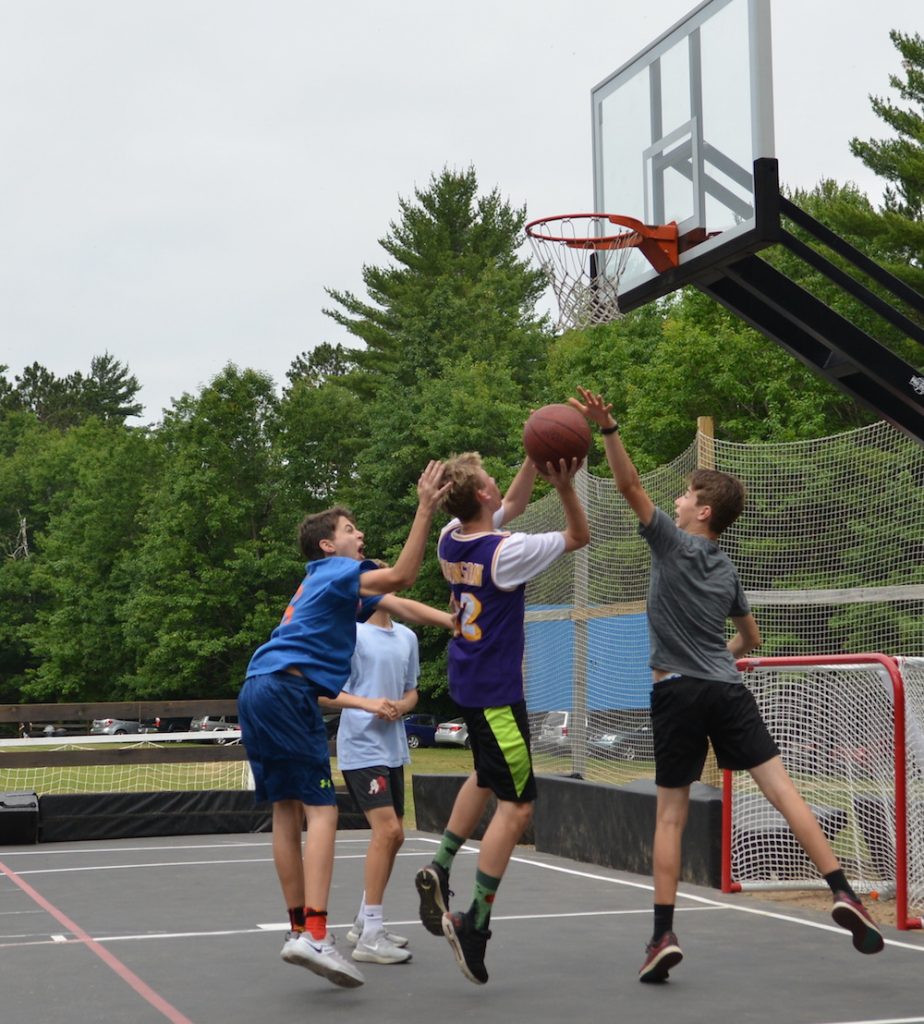 Lunch today was pulled pork, along with potato wedges and our spectacular salad bar. Kids had a meeting after lunch in the lodge to go over the camp rules, and then this afternoon they will have three more activity periods. Sports and Games is playing World Cup Soccer on the soccer field.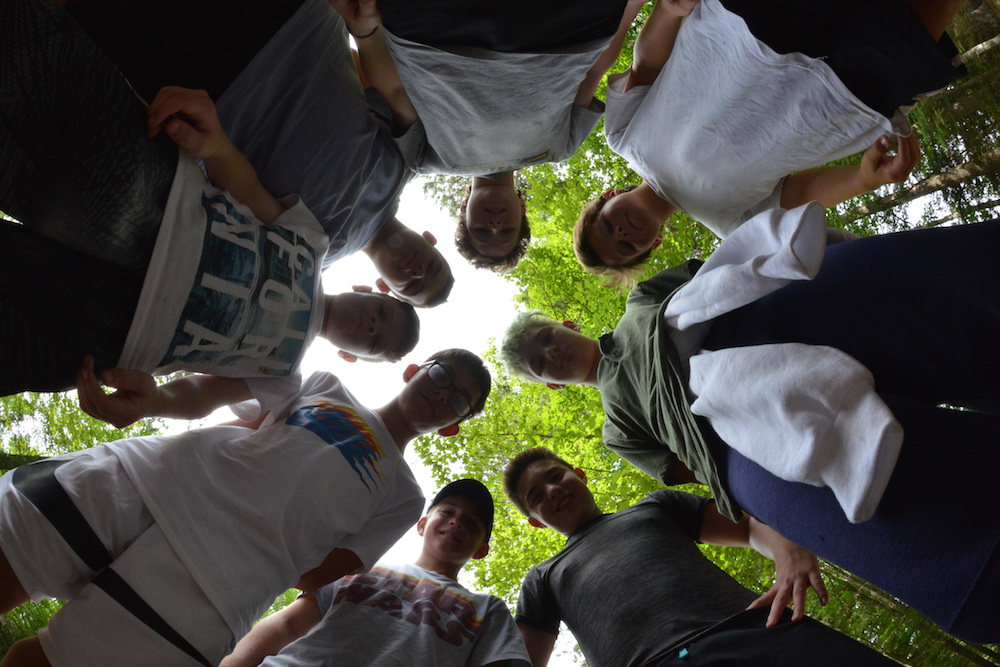 There is lots of excitement around camp as the leaders are scouting in preparation for their draft tonight. Campers will find out tomorrow what time they are on. We're off to a great start for B session, with lots of veteran campers who know the ropes, and new campers who are catching on quickly!