Our A session is off and running, and camp is bustling with excitement and energy once again. The kids who stayed over from Father Son 3 did activities this morning like sprout ball, basketball, and tennis.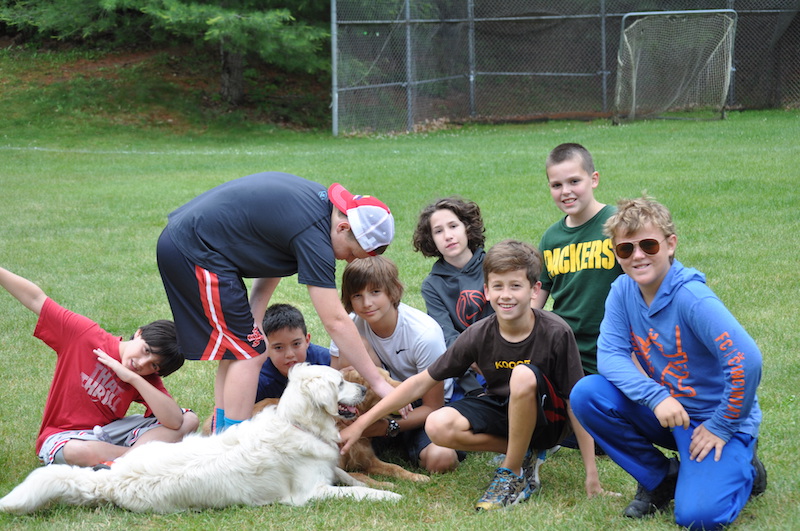 As campers arrived by car, they joined the activities already in full swing. We all enjoyed cinnamon rolls for breakfast and cold cuts for lunch.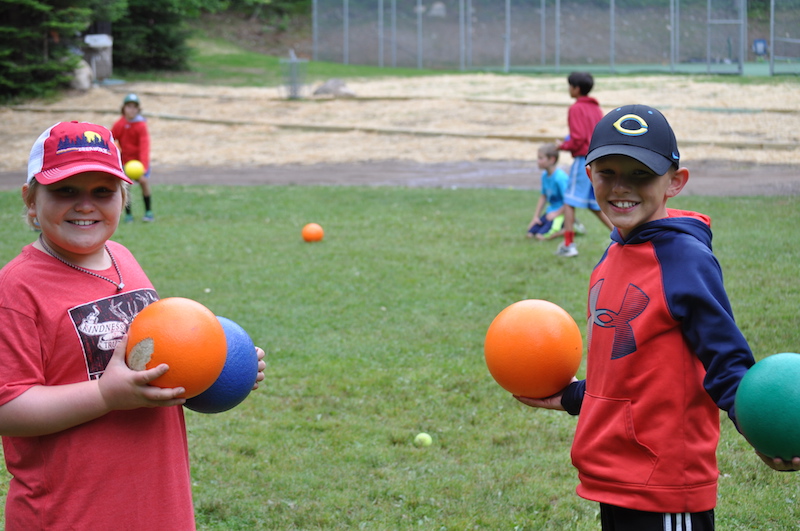 After lunch and rest hour, all the kids took their swim tests and then did more activities until the busses arrived. The sun came out and the water was nice and warm for swim tests. The busses arrived at 3pm, and kids took some time to get settled in their koogees and meet their koogee mates.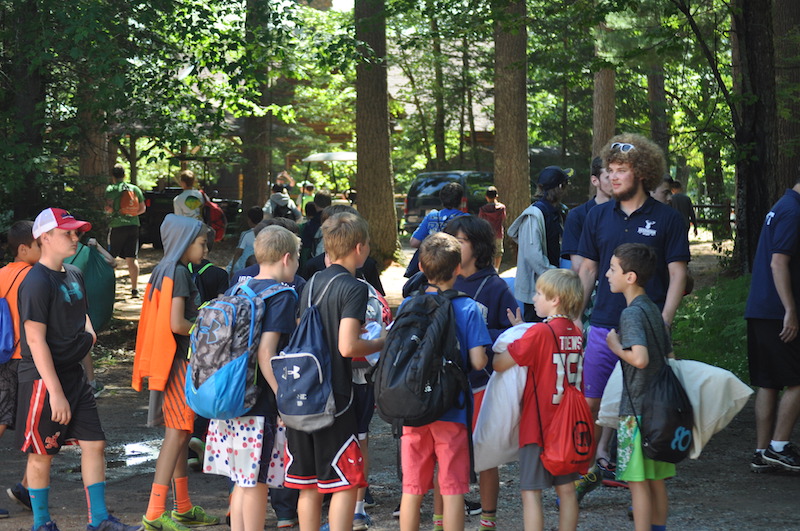 After all the bus kids took their swim tests and got unpacked, we had a meeting in the lodge to introduce the staff. Afterwards, kids got to do games like Klepton and Balcoball before we all enjoyed spaghetti dinner.  After dinner, it's a game of all camp Capture the Flag! Kids will settle down at 8:15 for milkline and head off to bed…9:00 for 10 and under, 9:15 for 11 & 12 year olds, and 10:00 for teenagers. The weather promises to be beautiful tomorrow for a great start to activities!
Don't forget to keep up with happenings at Deerhorn through our Facebook page, and also check out all the photos on our Shutterfly site!