My husband, Patrick, did the meeting after lunch today, where he went over rules and expectations for Deerhorn. No one likes this meeting, and we know that, but obviously it's necessary to keep everyone safe. At the end of the meeting, he talked about the Deerhorn Creed and how that is what guides everything we do here at camp. He also talked about how everyone always calls Disney World "The Happiest Place on Earth"…but that he has heard campers say that really, it's Deerhorn.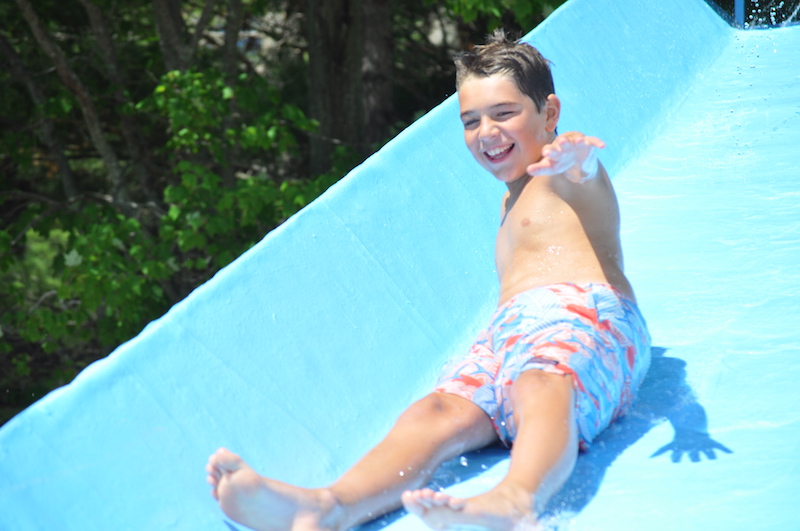 So after the meeting, Patrick was talking to a first-year camper named Sully, who said, "You know, I've spent a lot of time at Disney World, but only two days at Deerhorn. I can already tell that Deerhorn is way more fun." That is high praise for life at Camp Deerhorn!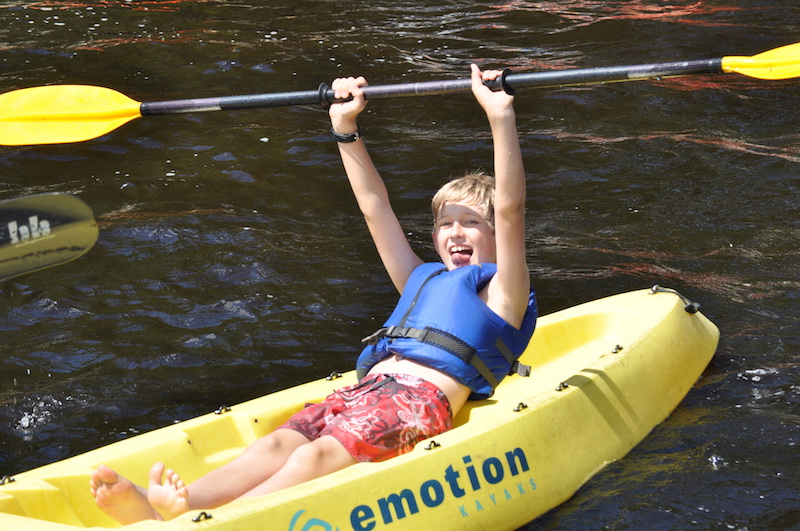 This incredible weather made for a wonderful first day of activities, keeps everyone busy, and definitely helps keep homesickness at bay. We had a few homesick kids yesterday, but today almost all homesickness has subsided and all they can think about is how much fun they are having!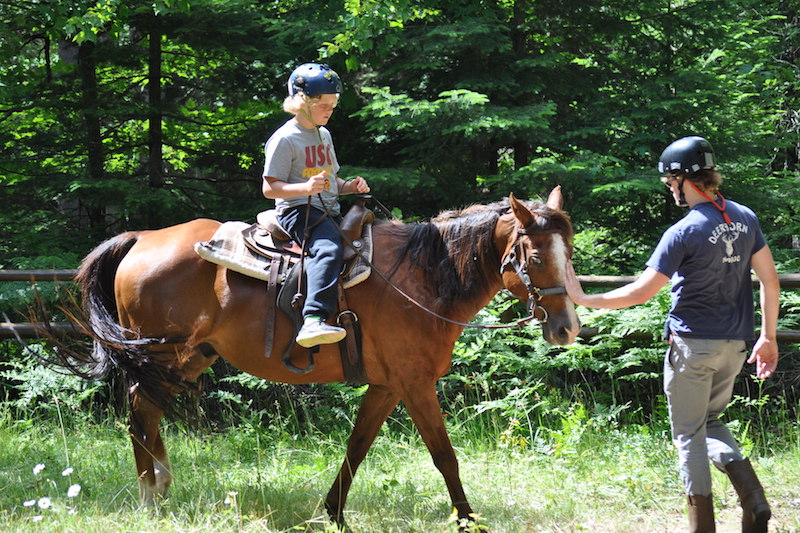 We had bagels for breakfast, grilled cheese and tomato soup for lunch, and chicken & biscuits for dinner. Sports & Games played World Cup soccer on the soccer field.  After dinner, kids played evening activities like Indian Ball (dodge ball) and ultimate frisbee.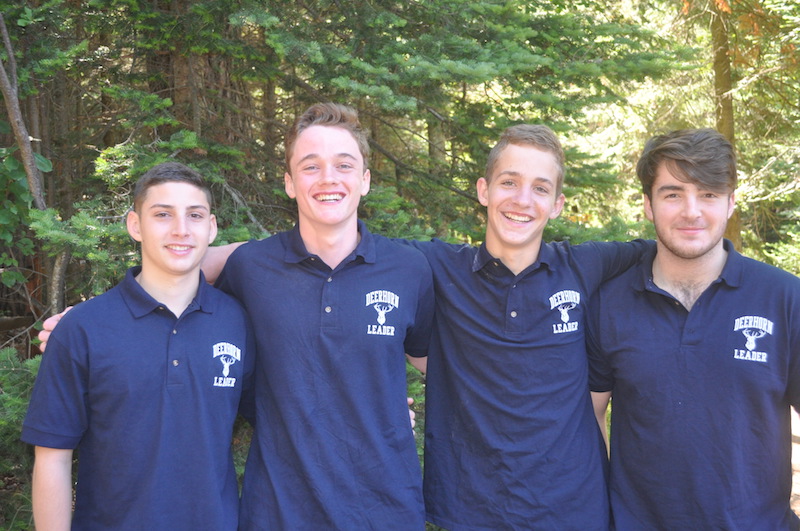 We are so glad to have these four guys with us all summer. Andrew leading the Iroquois, Jake leading the Chippewa, Max leading the Navajo, and Diego leading the Apache.  They have been busy scouting so that they can pick teams tomorrow, and kids are super excited to find out what teams they are on!
I opened the store at 4:45 today, and by first call for dinner, there was still a line of kids who wanted Deerhorn clothing, so I reopened the store after dinner as well, until 7:30! After all, who wouldn't want to take home souvenirs from the Happiest Place on Earth!