We are jumping for joy with this incredible weather we have been having! The sun is shining, the sky is clear and the temperature is a perfect 80 degrees. Plus the sun has shone for days on end, so our lake water is nice and warm.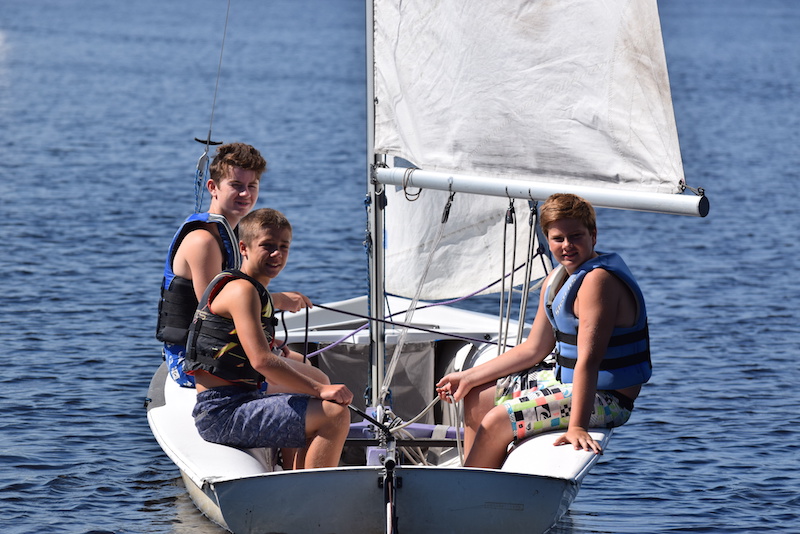 There was just enough wind for sailing, but not so much that it made skiing difficult. Perfect Wisconsin summer weather! Sports and Games played World Cup soccer on the soccer field today.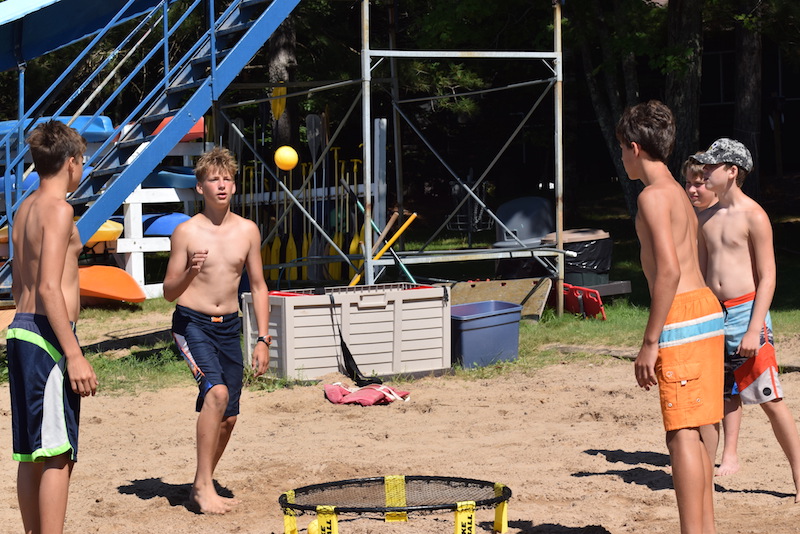 Our Spike Ball games continue to get a lot of beachfront use, as well as another game called Can Jam, with frisbees.  Breakfast this morning was breakfast burritos, lunch was pigs in a blanket, and dinner was tacos.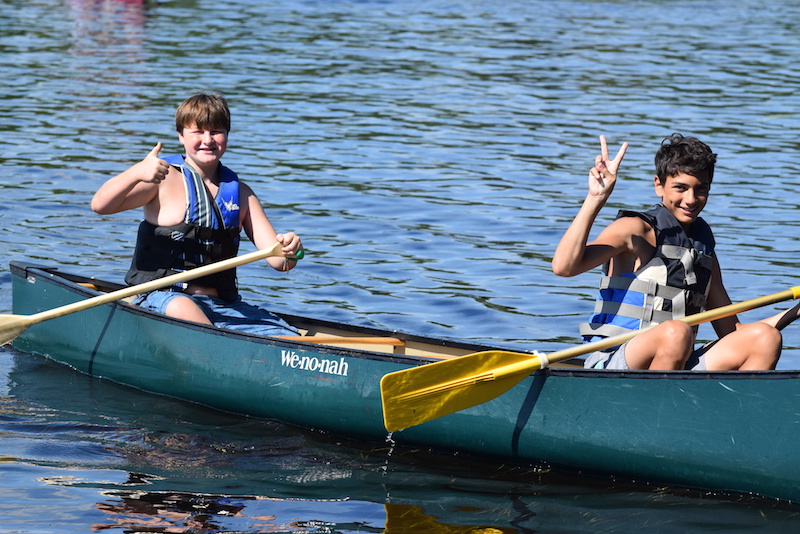 There have been a lot of spoons missing from the camp kitchen as kids practice walking around camp carrying a ping pong ball on a spoon…stay tuned for more on that tomorrow, when the Monkey Relays take over Camp Deerhorn!