It seems impossible that the summer is almost over. Today was the last full day of activities. Tomorrow will be a morning of activities and an afternoon of team competition. Campers have six activities Monday, Wednesday, Friday, and the other six on Tuesday, Thursday, and Saturday.  So today was the last day for the T,Th, Sat activity schedule.  D session kids are not ones to waste time, so they made the most of one of their last days of camp. They ran from activity to activity, finished crafts projects, worked hard to earn those final stars, and lined up at the store and for G-Swim.   There's no sitting around for these kids, I think that's why they find rest hour so frustrating and don't like staying in their koogee.  As our E session boys said while they were here, "There's no time to waste!"  We had several kids at the beginning of this session who were homesick and were sure they needed to go home.  They ALL overcame their homesickness, embraced camp, and are so proud of themselves.   We are proud of them too!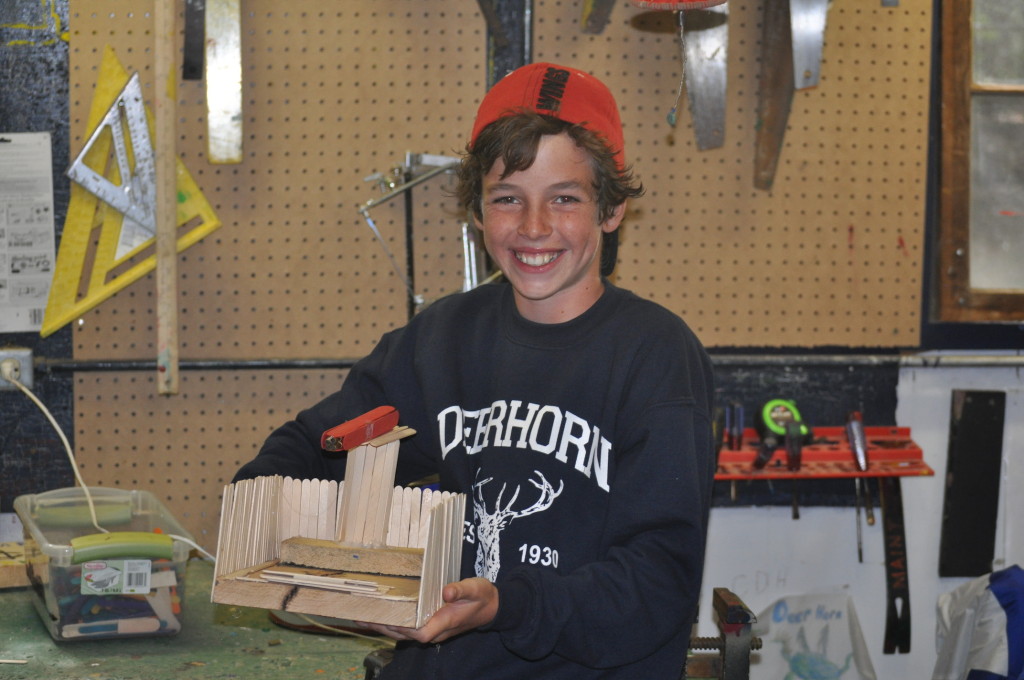 This morning for breakfast was coffee cake and lunch was meatball subs. Kids love them!  Sports &  Games played flag football on the soccer field. They loved it!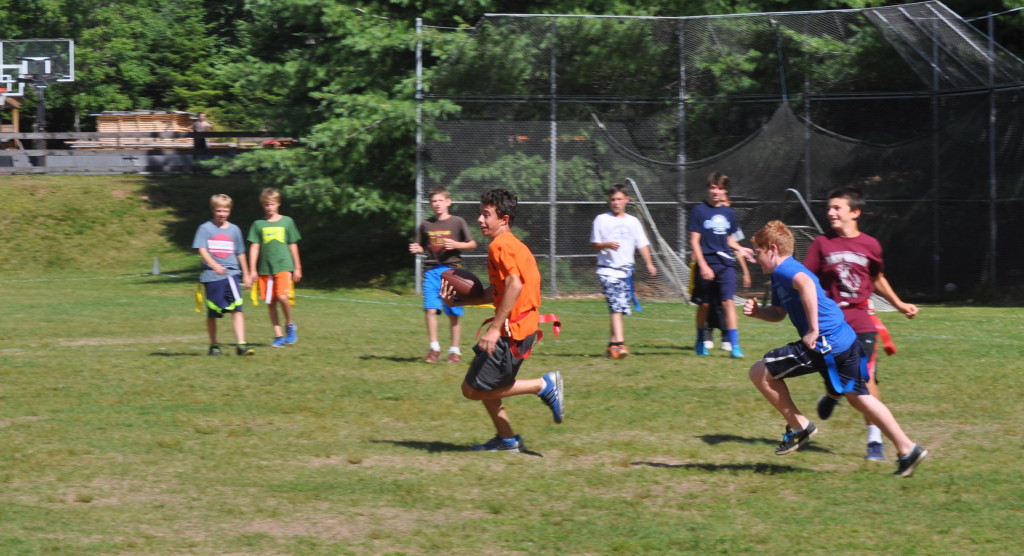 Because tomorrow night is the water campfire, tonight is the ever-popular counselor show. Counselors showcase their talent, humor, and creativity in a show that is always a huge crowd pleaser.  There are skits that have been around forever, like Timmy & the Bus, and The 12 Days of Deerhorn.  There are guitar players and singers, hilarious skits, and "Deep Thoughts by Matt Sherman."  Kids look forward to this show all week, so they are all excited for tonight!