Lots of good photos from last night's games of Scalp will be posted later today on Shutterfly. Eleven and under played on the baseball field, and 12 and up played on the soccer field. It's always interesting to watch the differences between the two. While there is still fierce competition on the senior field, it's amazing to watch them help each other up when they get knocked down. Guys from different teams will often shake hands and hug, and it's not uncommon to hear "Nice pull." The junior field is a little bit different. They are also fiercely competitive, but are still learning what it means to "win modestly and lose gracefully."  While there are lots of kids on that field who do live the Creed, there is also a lot more bickering and complaining than on the senior field.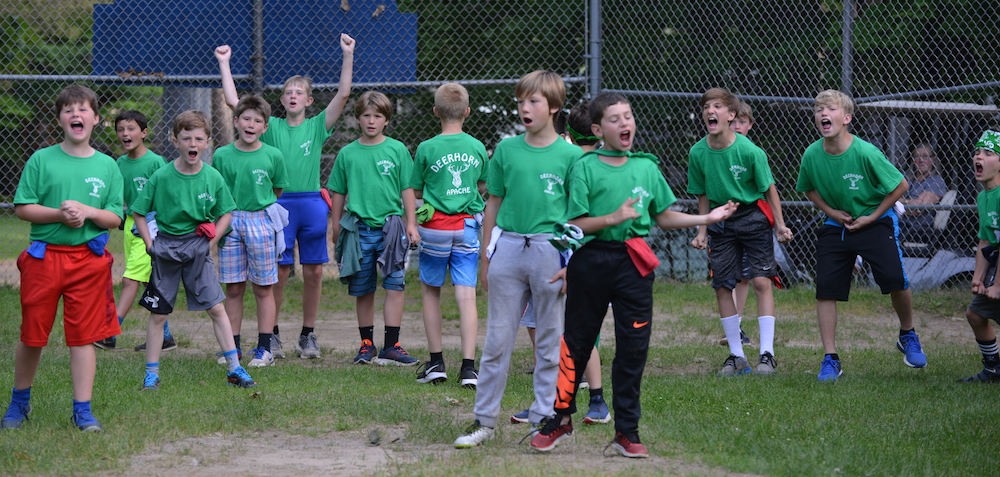 But you see, that's the wonder of camp. Because we remember juniors who whined and complained when they were little and got their flag pulled, and they are some of the kindest, most compassionate seniors and staff we have. That is the growth that happens at Deerhorn. And usually the junior Scalp ends first, so the juniors head to the soccer field to watch the end of the senior Scalp game. And they see the Iroquois reach down and give a hand up to a Navajo they just pulled. And they watch what it means to lose gracefully as an Apache picks up his shirt and just walks off the field, while his teammates pat him on the back. This is where lessons are learned, and where growth happens.

At the end of our sessions, the awards we hand out are for Most Improved in each activity. That improvement doesn't just happen in skills in activities. It is personal growth as well, social and emotional growth. Staff members who talk about other staff members and kids who have taught them to be better people.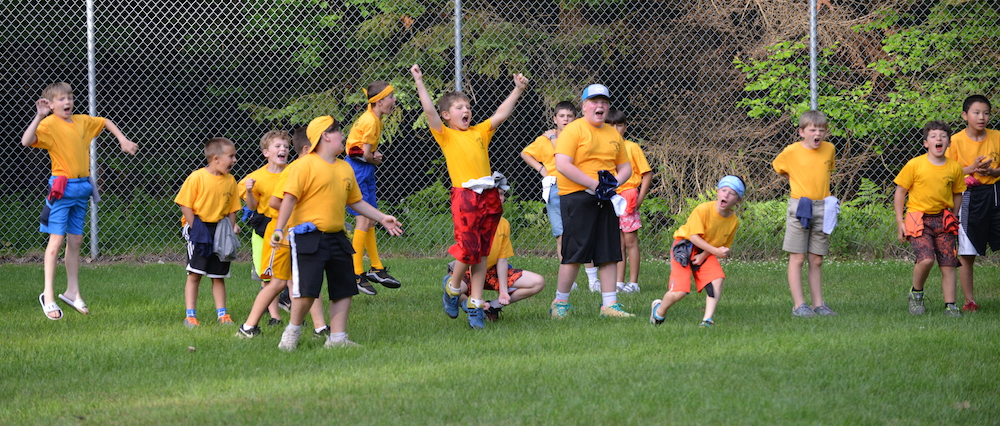 And, as Dr. Don wrote in 1932, "We believe that he will take back with him, and possess through the years, the prizes of character, courage, self-reliance, self-discipline, the capacity of friendship and consideration-in brief, those ideals of manhood which every parent seeks to realize in his boy."
While it might look like just a game of Scalp, the lessons learned are really so much more.