We are incredibly thankful for our continued good weather. The sun shines, the skies are blue, and it's been a perfect 75 degrees every day. Time really flies around here, as it's hard to believe we are already halfway through this session. Kids are earning stars in activities, and loving team comp in the evening.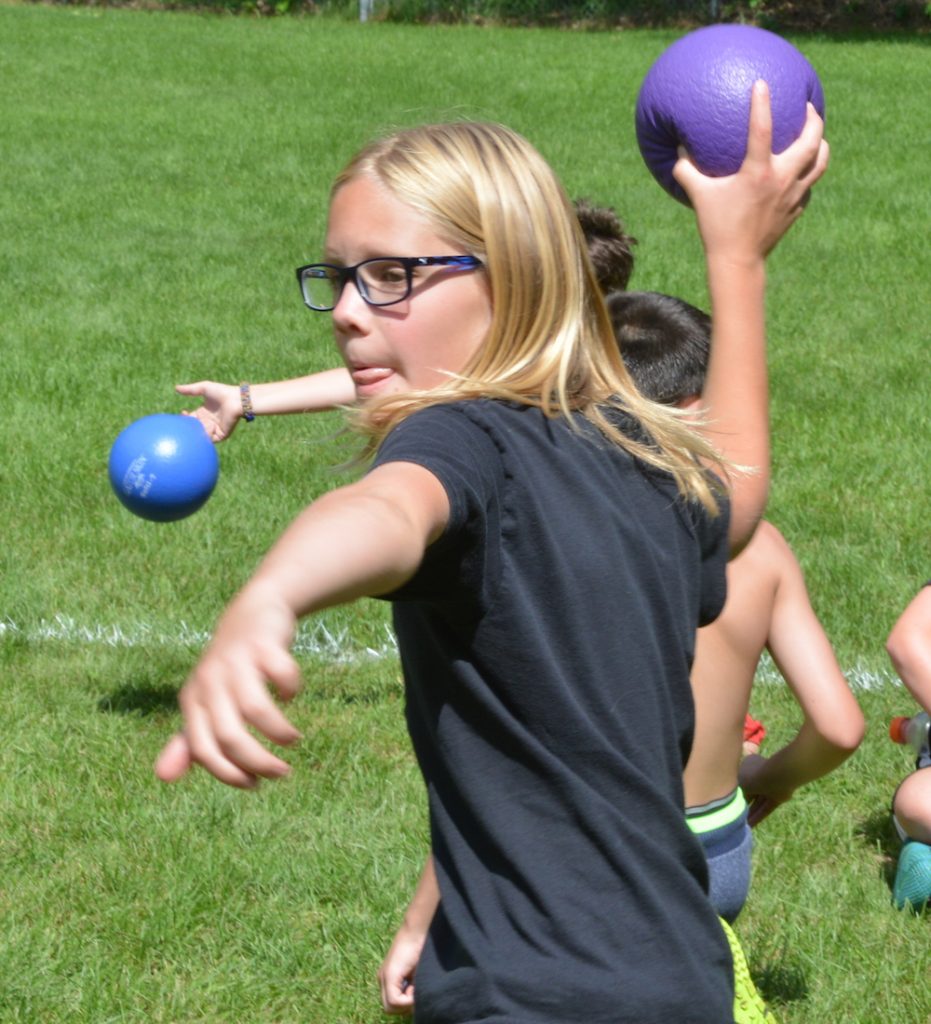 We used to have an activity called Baseball/Soccer, and two activity groups were together each period, so that kids had that activity every day, instead of every other day, and they would alternate baseball one day and soccer the next. But we found that kids grew bored of that activity, because they played so much baseball and soccer at home. But about 12 years ago, we switched that activity to Sports and Games and it was one of the best decisions we made at Deerhorn. Every day is something different. It might be traditional activities, like soccer or flag football, or it might be games that our creative counselors have made up over the years. They played Sprout Ball yesterday, which is an always-popular game of dodgeball. Today they are playing a game called Klepton, whose announcement always sends the dining room into chaos. I am not the best person to explain games like Klepton, so be sure to ask your kids when they get home about how it works!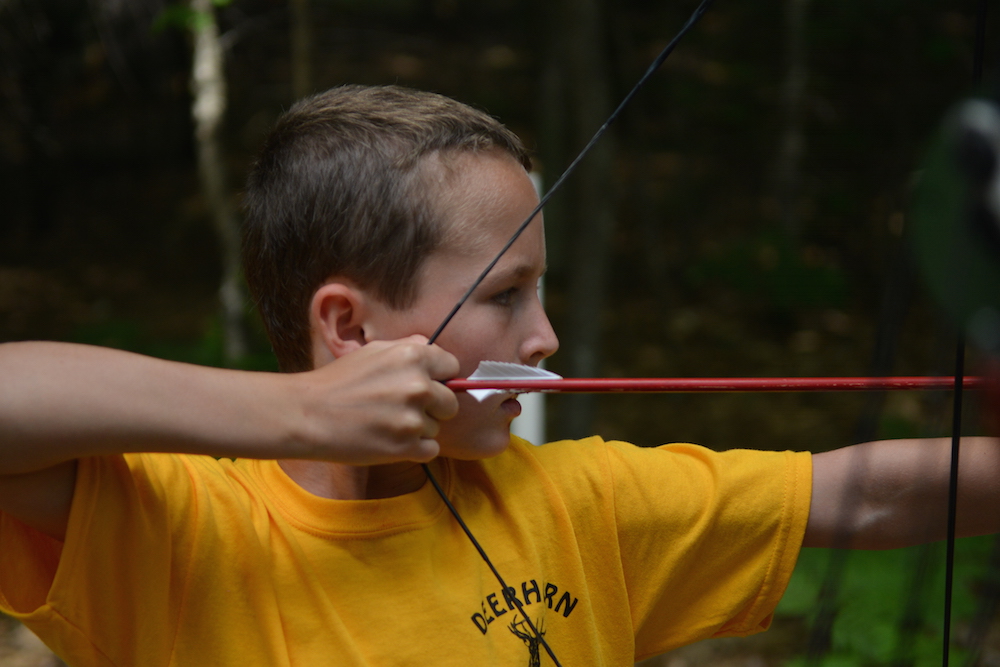 We continue to be wowed by our talented chefs, and are grateful for the amazing food and wealth of choices at each meal. Two nights ago we had beef & broccoli stir fry for dinner, accompanied by fried wonton chips and imitation crab rangoon. And at last night's dinner, it was the honey glazed carrots that ran out before everything else! This morning's breakfast was sausage, egg, and cheese muffins, tater tots, and coffee cake! We definitely walk away full at every meal!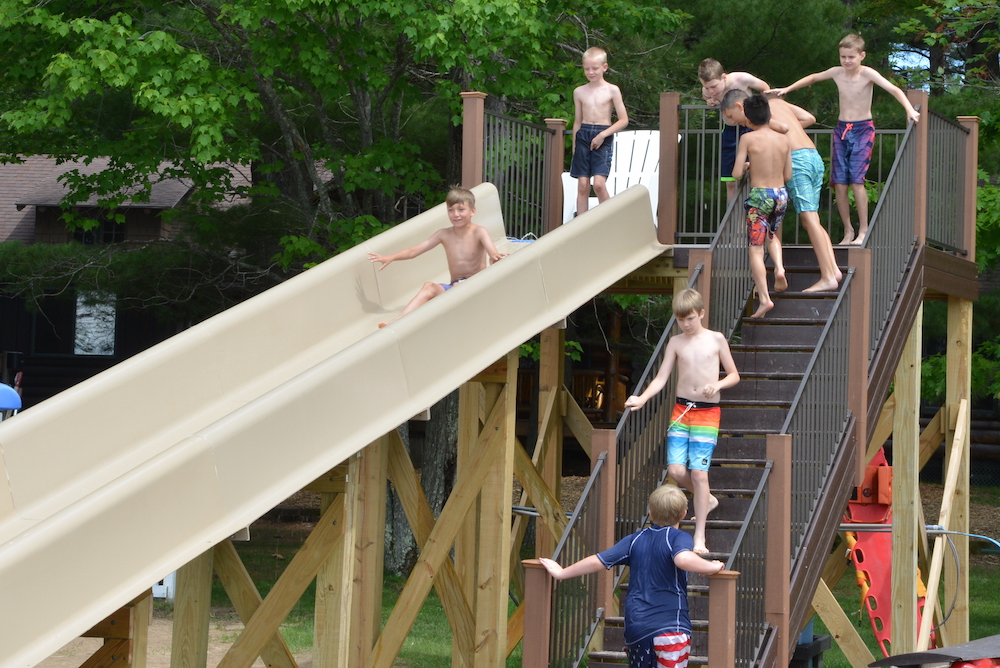 Our warm afternoon temperatures have brought lots of kids to the waterfront at General Swim, and with all the rain we've gotten, our lake level is even higher and better for the new waterslide! It is getting rave reviews! The new store has had a long line every day during General Swim, and kids are stocking up on Deerhorn gear. Our staff continues to wow us every day with their commitment to the kids and their ability to see things that need to be done and do them instead of requesting help. We are grateful for all of them!